I wasn't really sure where to put this. I have a piece of property I ran 5 trail cameras on all season last year to see where the most traffic was and when. Results were pretty interesting. This property is kind of small (60 acres) and I decided to hunt the perimeter only and leave the center 15 - 20 acres alone. With that in mind, I wanted stands to hang in high traffic areas, something that wouldn't rot, no moving parts, and comfortable for all day sits. I didn't like anything I could buy, besides the fact they are way to expensive. These cost about $30 each. This is what I came up with.....
Fabricating the frames...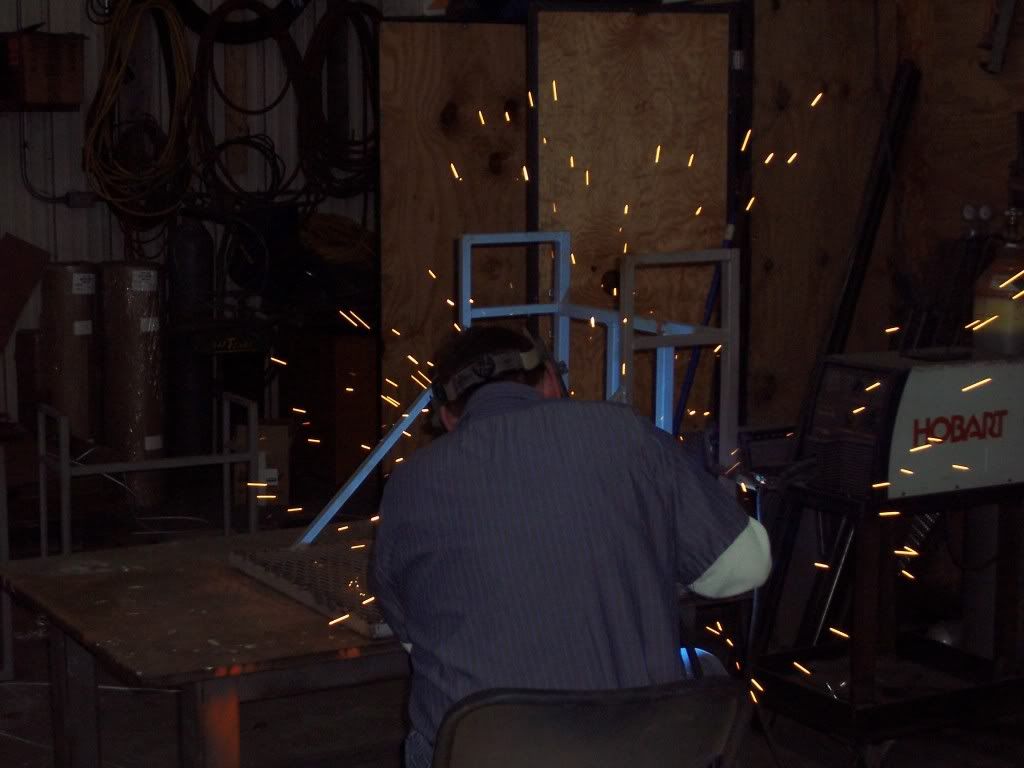 Drilling holes .......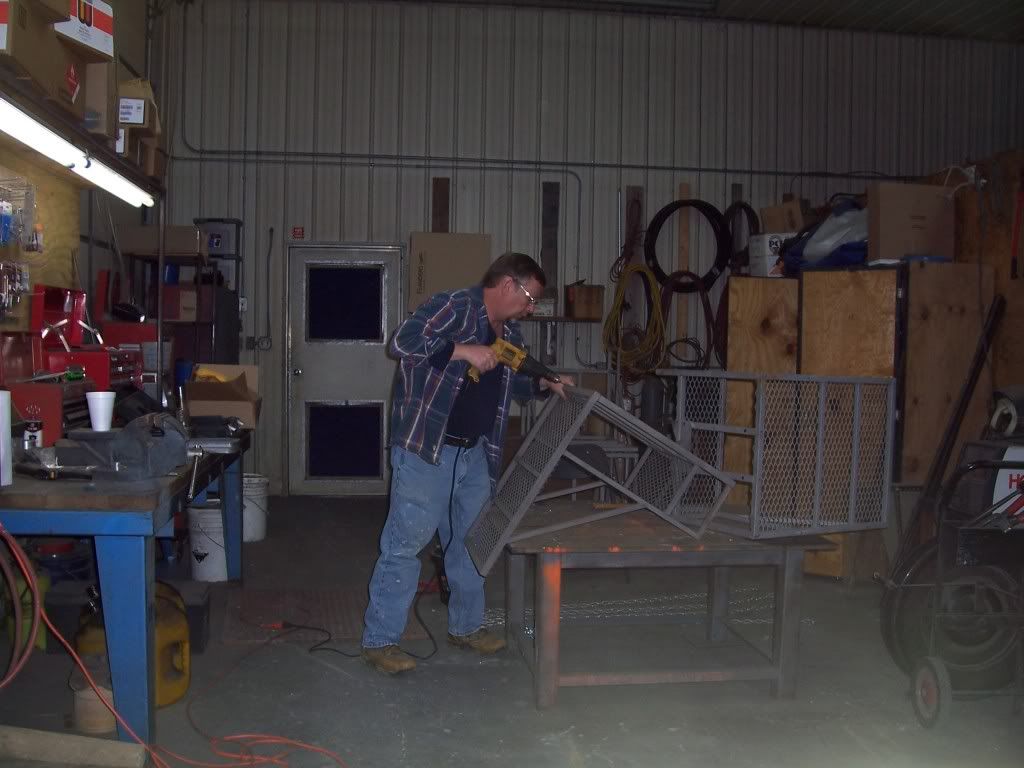 Then I powdercoated them with a powder I found from one of my suppliers, Treestand Green Texture.....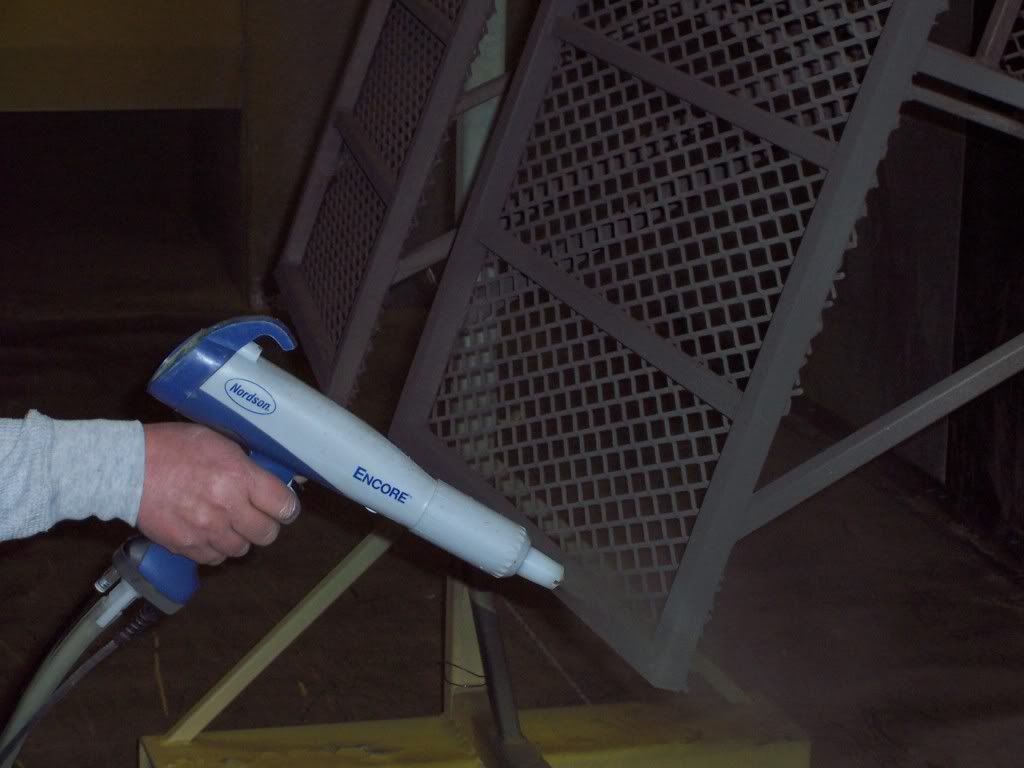 Cooking......