Discussion Starter
·
#1
·
This photo was taken about 50 miles from my home. The cat has his left paw on the bulll's nose and his mouth on its throat, but he couldn't get the old boy down. Eventually, the lion got tired and let go.
I took this picture of a pair of sheds that was found near the Bitterroot River. What do you think? Maybe 160-170??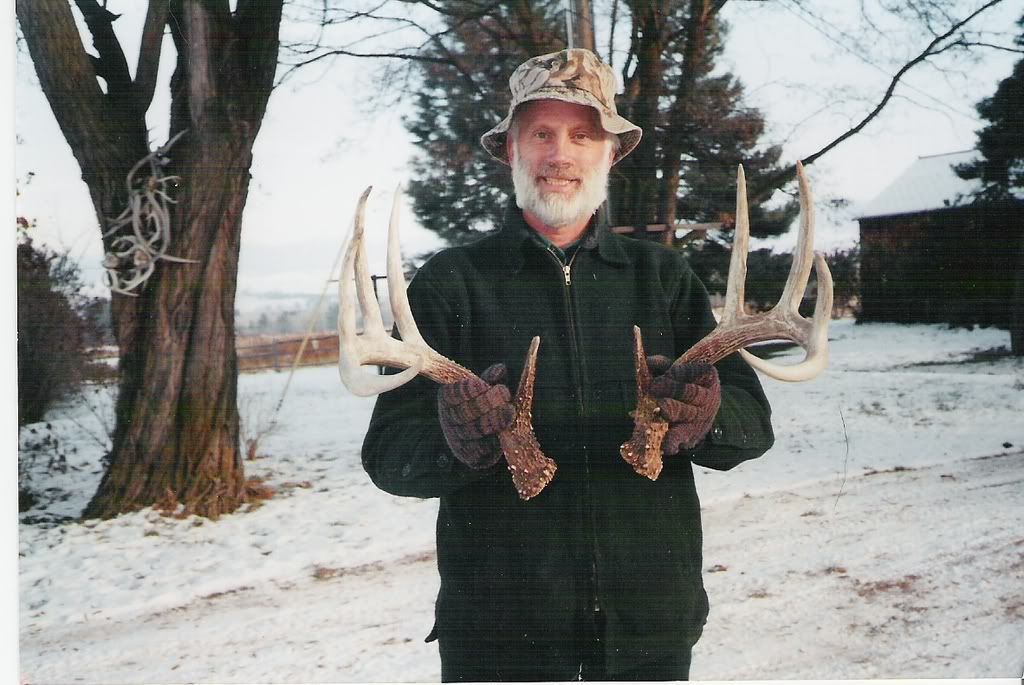 I took this one a few years ago while elk hunting. If you look carefully, you can see that the grizzly tracks were right on top of a set of moose tracks and they were way fresh as snow was falling at the time. We never saw the grizz or the moose, but maybe the bear got one more good meal before hibernating. Oh, yeah, the guy's foot is about a size 12-13, so this was a BIG bear!