Discussion Starter
·
#1
·
Heres pictures of my Spring Turkey #1 with my daughter also. She loves a hunt that ends in a harvest.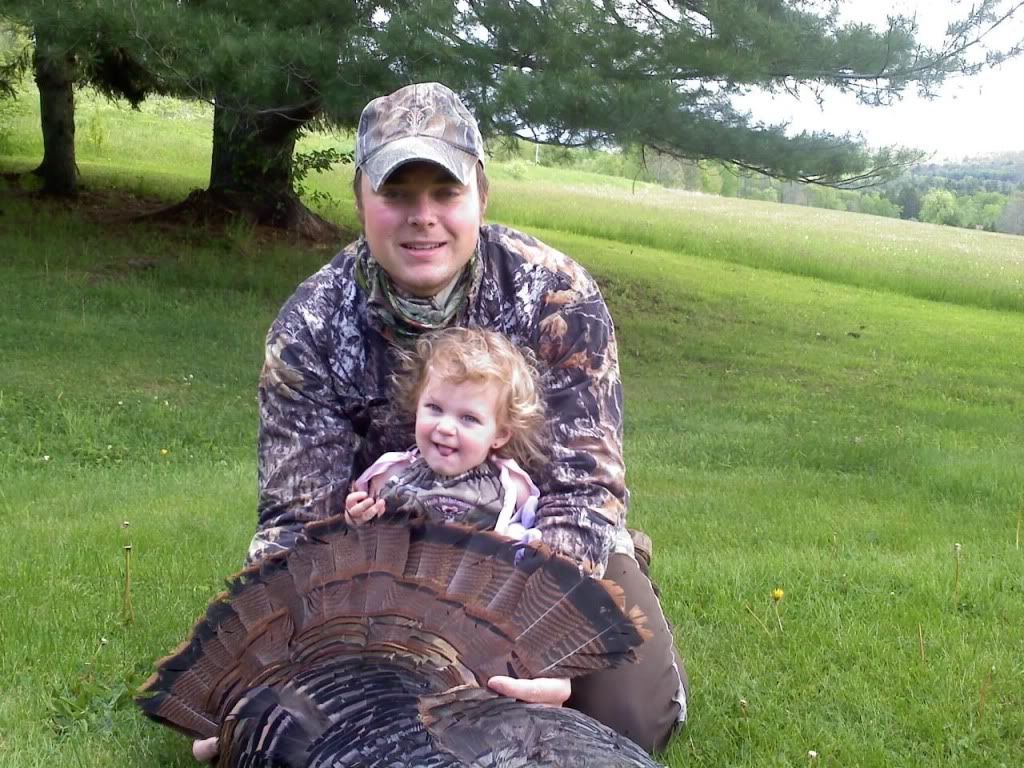 Another pic with my girl.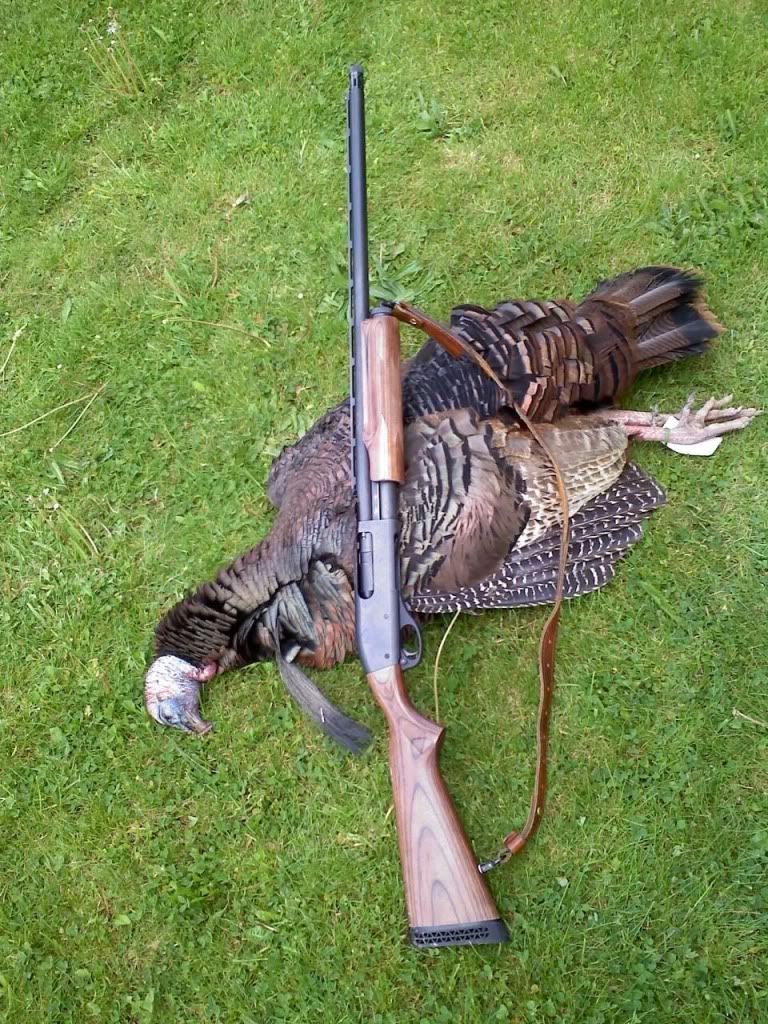 Turkey and Shotgun.
Now for the story...
How often do you get a second chance in the same morning from the same spot? I had a big tom come come to my calling but would not come as close as i would like since he couldn't see the calling hen. (I do not have a nice decoy) At about 40-50 yards he looked as if he was getting nervous so I took a shot. The turkey jumped up and flew to the corner of the field and gobbled hard. I went to investigate and could not find the bird. Dejected I went back to the same tree and ate some trail mix. A little later I heard a gobble from the same spot turkey #1 started out from. I made some clucks and before too long a turkeys head was bobbing on the edge of the field. He came into the field and gobbled once. Once he was in the field he was more interested in feeding than my sounds so i watched him feed for about 20 minutes. (I wasn't going to shoot as far this time) He feed across the field and than came closer and started feeding back my way. This time at about 30 yeards I took the shot and he was down for the count. What a range of emotions I went through in that hour.
Weight: 18.5 pounds
Beard: 9 1/2 inches
Spurs: 7/8 inches
He sure made a nice roast for dinner last night!