Last Saturday was the 130th annual Fancy Farm Picnic. It's a fundraiser for St Jerome Catholic Church in a very small town here in western, KY. It's listed in the Guiness Book of World Records as the largest one day BBQ in the world. Over 30,000 people attended throughout the day. One of the biggest attractions is the barbeque pork and mutton. 20,000 lbs of pork and mutton was barbequed. These are the BBQ pits...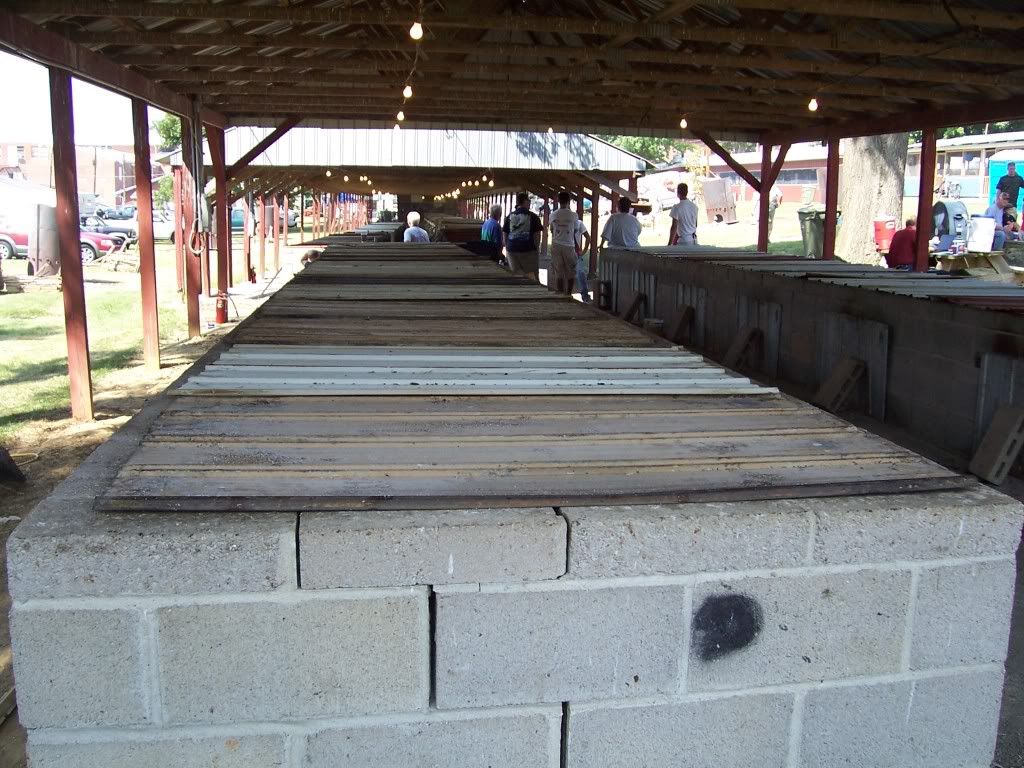 They sold the BBQ by the pound or you could buy a meal in the cafeteria. All the vegetables are homegrown by the locals. This is the line waiting to eat.....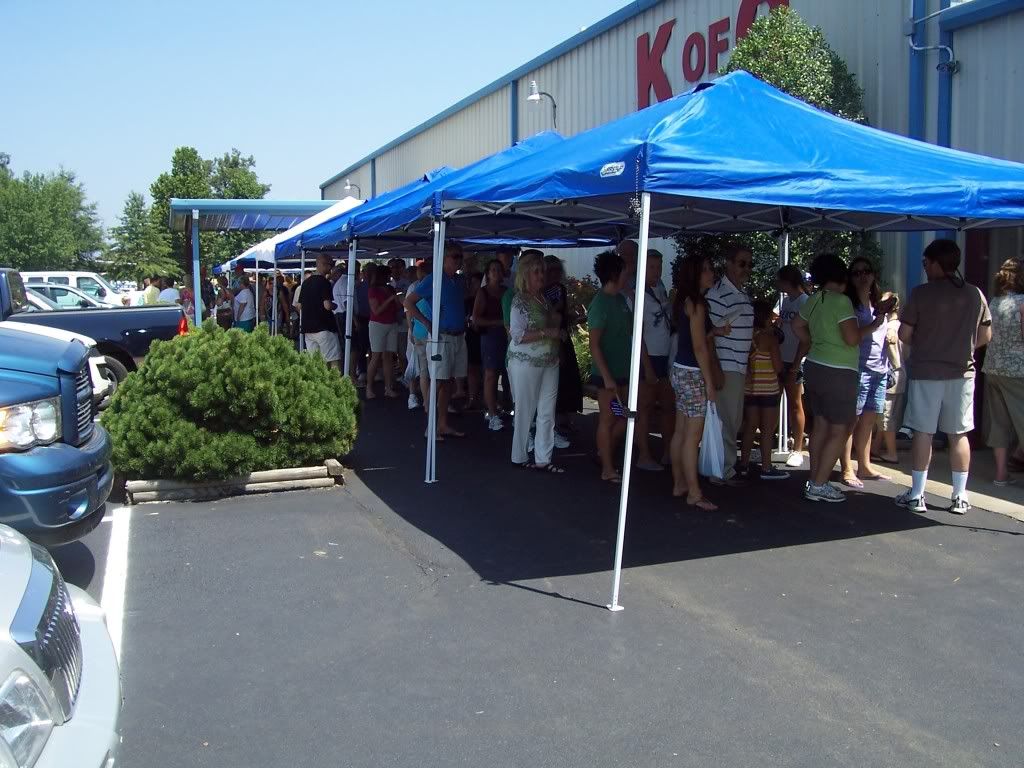 Inside the cafeteria (this is where I worked), a cameo of Connie (I'm sure she'll appreciate it, grins)....