Mid afternoon we have political speaking. It's a big event for the state. This year we had the Govener, senator Mitch McConnell, and the 2 guys running for the open senator seat, besides local politicans. As usual, it was pretty heated even without the angry southern sun. I couldn't get a good pic, it was crowded.....
And what would a Catholic Picnic be without.......bingo?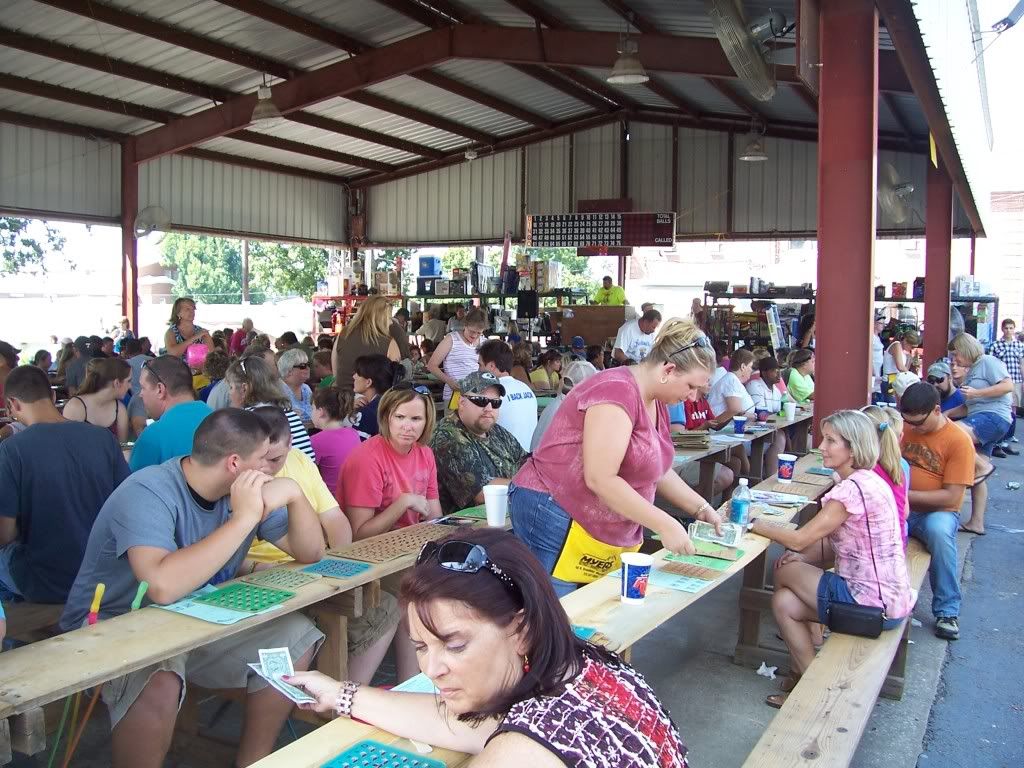 They always have a raffle and the first prize is a new car. This year was a 2010 Dodge Challenger......