Well I hadn't had much luck bowhunting this year. My goal was to get a bull elk with my bow, but I had mistake after mistake and blew 5 good chances at elk. Fortunately I got a nice bull down the opening week of rifle season. After tagging out all my rifle tags I had some doe (bow only) tags to fill and did so in 5 days. I'm stoked to say the least!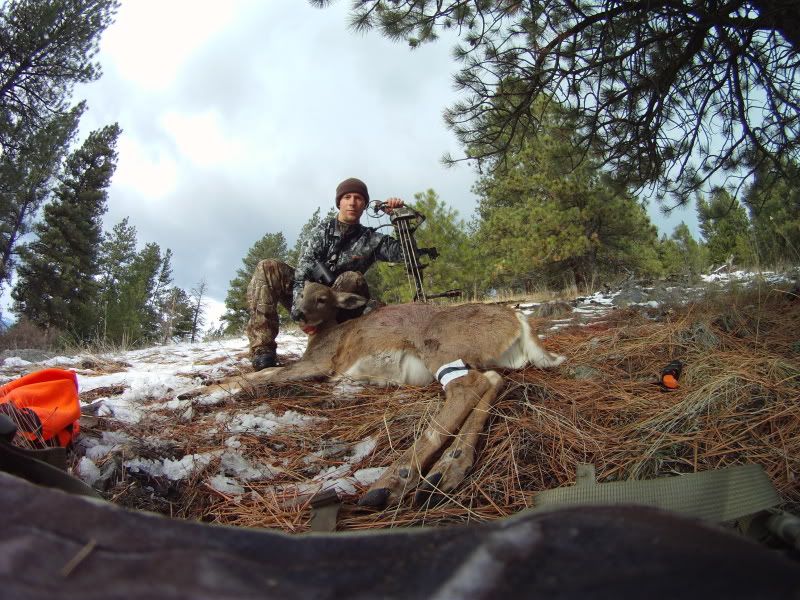 The first doe was taken in a spot I had seen whitetail frequenting fairly often. I was hunting solo and spotted some doe's rounding a ridge. I used some trees to separate myself from the two deer and snuck to 47yards. I settled my pin and knocked the deer right off her feet!
​
My next doe was taken the final day of rifle season here in Montana. I sat in a tree stand I had setup previously and passed a nice buck (already tagged a buck) right before I shot this doe at 23yards. She ran 25yards before she was done.
For more info and videos of my hunts check out:
montana wild
​