First Deer from Camp
---
My Buddy Dan got this 5 pointer 156 pounds (dressed) on opening morning of the Vermont Rifle season. Congrats to Dan and his 2011 Harvest..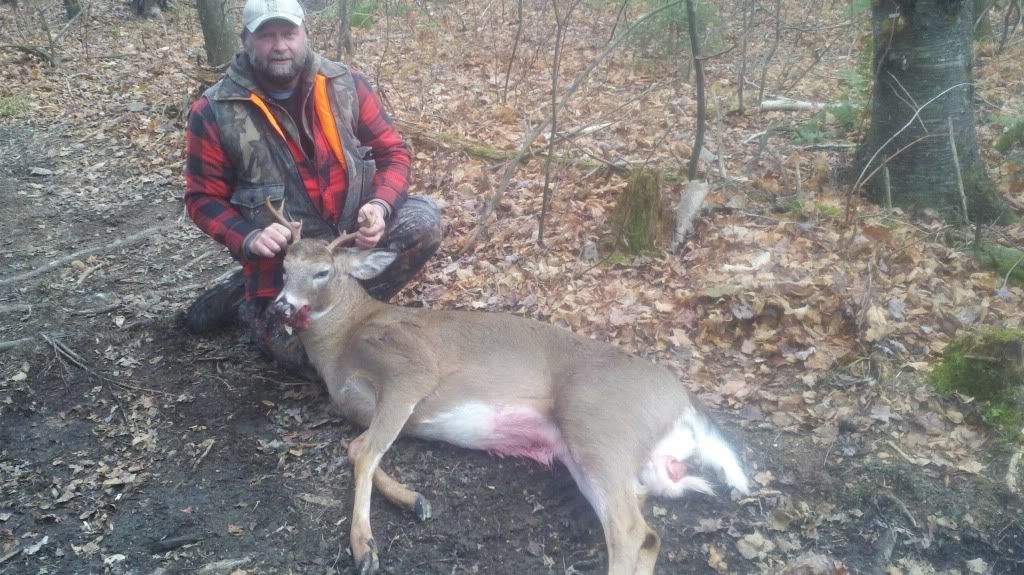 ---
Democracy is two wolves and a lamb voting on what to have for lunch.
Liberty is a well-armed lamb contesting the outcome of the vote.
-Benjamin Franklin

B&C 200 Class
Join Date: Nov 2007
Location: Oregon, Ohio
Posts: 8,458
congrats to your buddy BB,
Congratulations to your Buddy on his fine harvest. Did the backstraps come out good on the grill??
Quote:
Originally Posted by
Huntanglergirl
View Post
way to kick the season off!
Right On!!!!!!!!!!!
Nothing like scoring on opening morning. Congrats to Dan.




Banned
Join Date: Nov 2011
Posts: 3
Nice Buck
---
Congratulations.
Sad when your buddy's dressed 5 pt weighed 50+ pounds more than my 8 pt.
Differences in what part of the country we're in I guess.

But congrats nonetheless on a great lookin' buck!!

RR