Post Your Ride.good,the Bad&and The Ugly
---
HERES MINE 05 CHEVY EQUINOX AWD.2 1/2IN SUSPENSION LIFT THAT I FAGRICATED MYSELF(THEY DON'T MAKE LIFTS FOR THESE)FIRESTONE DESTINATION A/T'S AMERICAN RACING RAZOR CHROMED ALUM WHEELS.STAINLESS BULL BAR FITTED WITH 2 KC NEXT GENERATION 8IN 150WATT LIGHTS.LUND BILLET GRILL.ONE OF A KIND IN MY NECK OF THE WOODS.
---
GRAB LIFE BY THE HORNS
83 Ford Bronco
---
When I take this puppy out hunting the global tempature rises 5 degrees. 351 4 barrel with dual exaust, 33" tires and a 1974 moodel 9,000 pound vertical winch.
[IMG]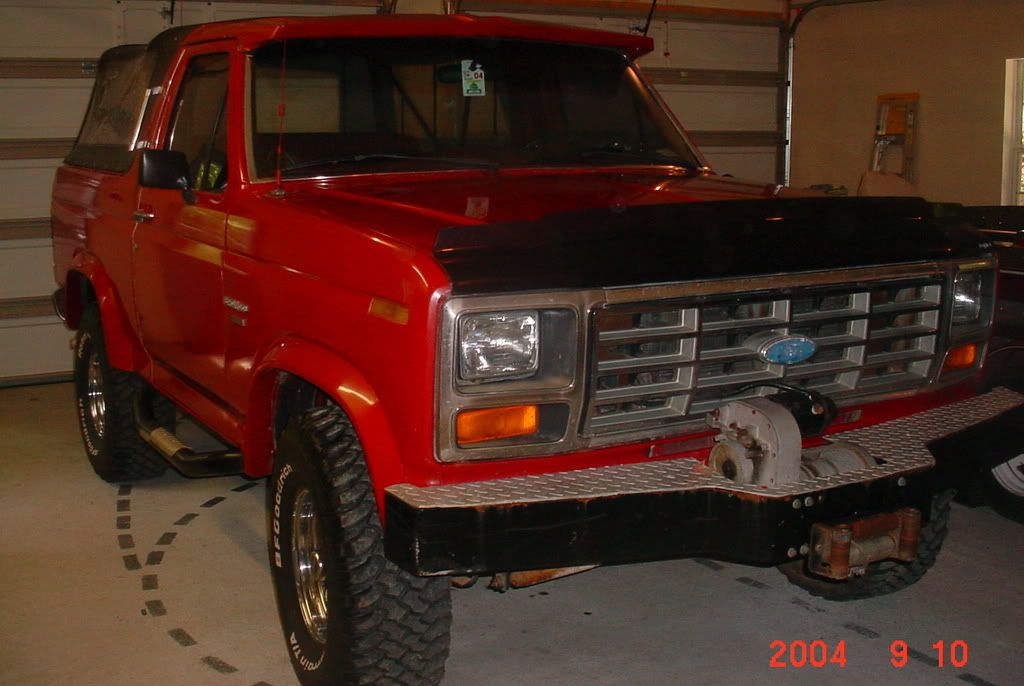 [/IMG]
B&C 200 Class
Join Date: Nov 2007
Location: Oregon, Ohio
Posts: 8,458
Buckshot, do you have to feed that thing everyday? I suspose its called The Beast. Nice. I thought it felt a bit warmer out this morning. Oldies but goodies. I had an 85 but had engine oil leaks which the dealer never could fix.
I'm with huntingman on this one, its a beast.
Pretty rides for sure... ill have to take pics of mine when this weekend is over to contribute to the thread. (i gotta work all weekend) Ya'll will laugh at my rice burner for a truck.




BUCKSHOT THAT IS A BEAST!!!IT MUST BE HUNGRY IN THE GAS DEPT
---
GRAB LIFE BY THE HORNS
I thought my truck was bad on gas (F-250) but then I saw that Bronco what a GAS HAWG
Thanks, I think?
It is a beast and it is expensive to drive but dog gone there is something about a big motor slinging mud that does my old heart good.
Buckshot I Used To Have A Bronco Ii Mater A Fact I Had 3 Of Them But One I Had All Fixed Up And It Looks Like A Mini Version Of Yours.i Tried To Scan The Picture To Post It But I Have To Find My Disk To Reload The Software.but It Was Red Had The Fenderflares A 3in Body Lift And 32in Tires.if I Get It Scaned I'll Be Posting It.it Was A Real Nice Bronco Just Like Yours But The Mini Version Lol.allso I'll Be Scanning Some Pictures Of When I Used To Go Mud'in.just Some Of The Simple(fun) Things In Life.
---
GRAB LIFE BY THE HORNS
Join Date: Jan 2007
Location: Vermont, moved to Florida July 2016
Posts: 5,701
Look at it, It's all Dirty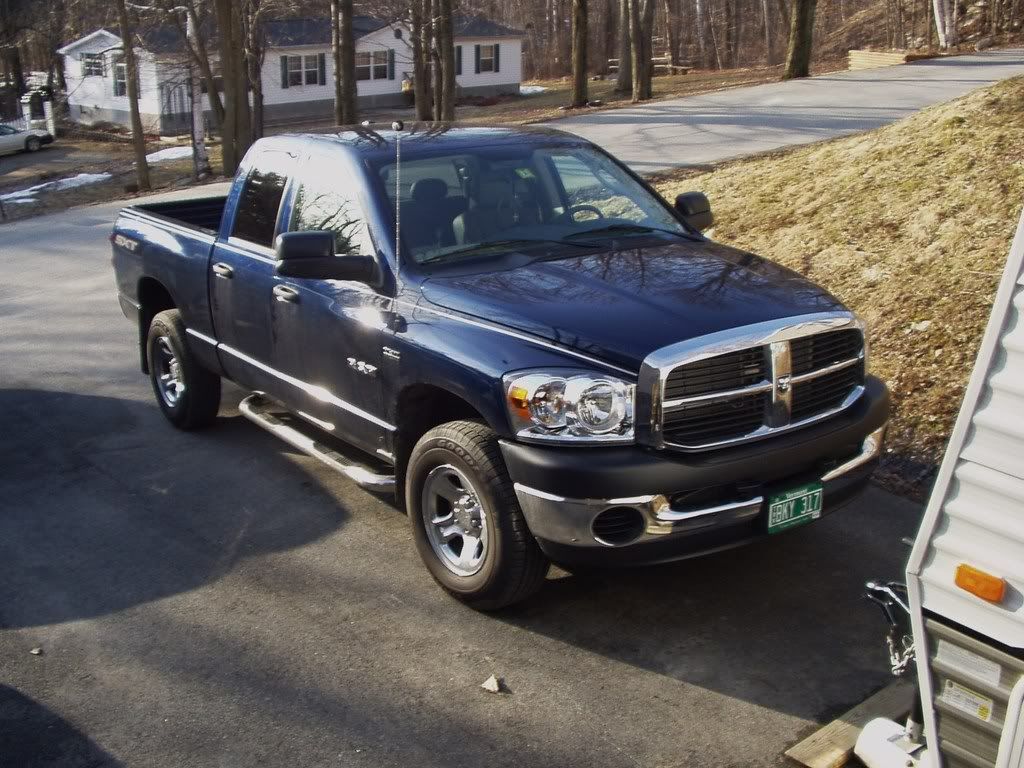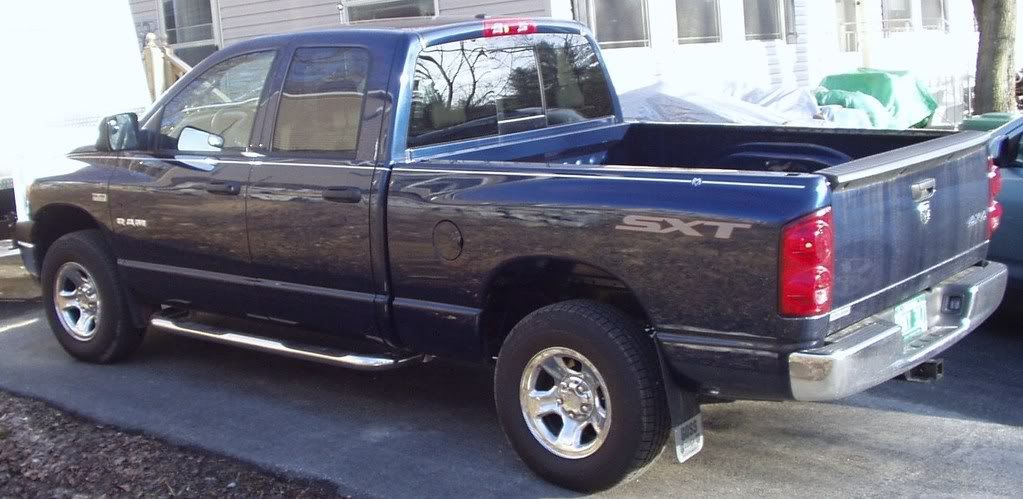 This is what it will pull...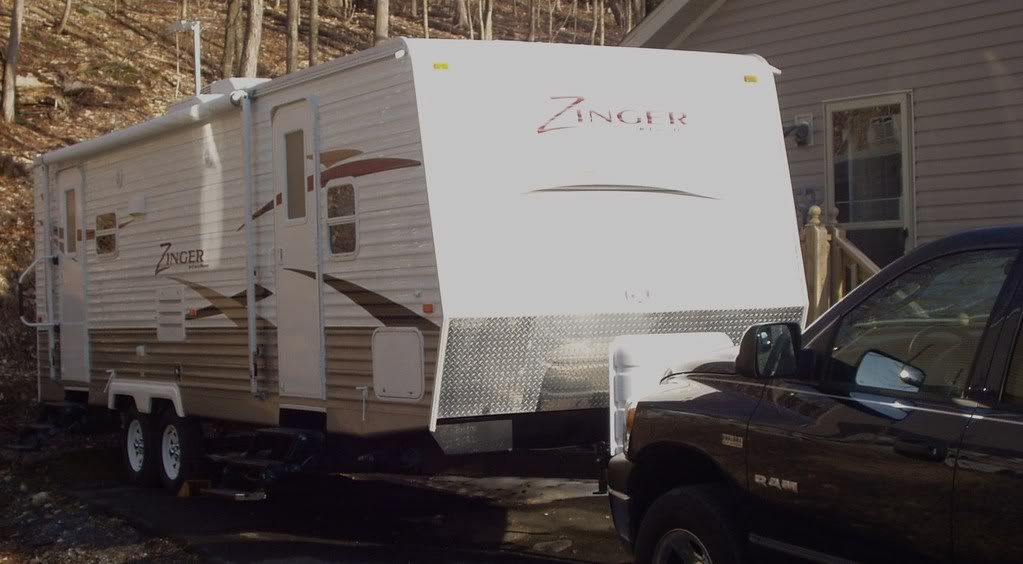 ---
Democracy is two wolves and a lamb voting on what to have for lunch.
Liberty is a well-armed lamb contesting the outcome of the vote.
-Benjamin Franklin

---
Last edited by BruceBruce1959; 04-05-2008 at

06:19 PM

.