Some OK Wild Hogs
---
This game camera photo is from our deer lease. The feeder has a low fence around it that keeps the hogs out. The deer just step over the fence. The fence was open at the time the photo was taken.
Camera date and time are wrong: The camera is old and will not adjust:
Got a call the other morning from a young guy who lives near our east of I-35 property. There were 22 hogs in our corral trap. He asked if he could have them: Told him sure. He and his buds loaded the hogs in a horse trailer and his Dad hauled them to the buyer the next morning.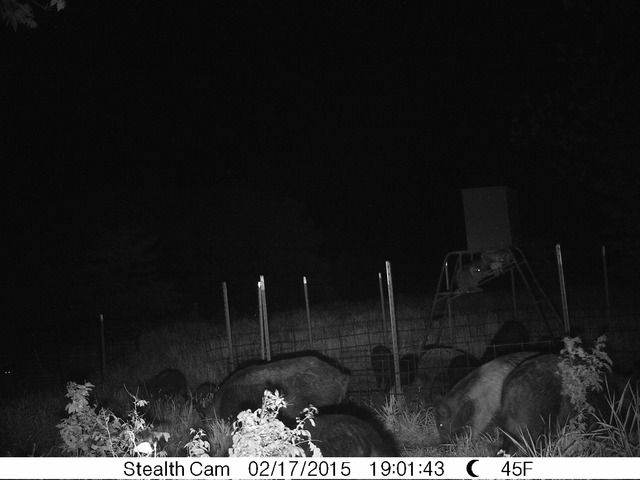 B&C 200 Class
Join Date: Nov 2007
Location: Oregon, Ohio
Posts: 8,458
---
That's a bunch of hogs right there! Glad to hear you got rid of some of them.
BTW,
model88_308
from
GON
here.