Scrub Buck
Join Date: Jan 2012
Posts: 20
A little tip for you handgun hunters.
---
I was looking for something to put my extra ammo in to keep it from rattling in my pocket,,,,,well I came up with this little trick.
I used an old coozie to keep my ammo organized in my shirt pocket.
Took a 1/4" hole punch and a pair of good scissors to wip this up. It works great!!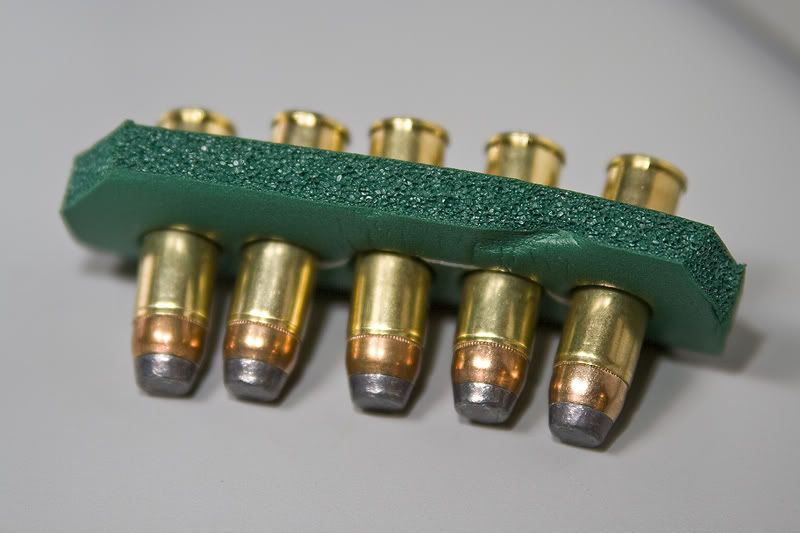 ---
Charleston,SC
Join Date: Jan 2007
Location: Vermont, moved to Florida July 2016
Posts: 5,701
ap
ply for a patent quick!!!
---
Democracy is two wolves and a lamb voting on what to have for lunch.
Liberty is a well-armed lamb contesting the outcome of the vote.
-Benjamin Franklin

Scrub Buck
Join Date: Jan 2012
Posts: 20
Ha-Ha-Ha,,,,I dont think so.
---
Charleston,SC
They do make speed loaders close to what you've done? Speed stixs, I think.
Steve
---
The First Point and Click Interface was a Smith & Wesson.