Scrub Buck
Join Date: Oct 2011
Posts: 5
summer food plots
---
never put in summer food plots I live in north georgia and was wondering if any one can suggest a good plant for a early spring thru summer , or if it is even worth making summer plot in the summer heat
Personaly I would save my money and put in a fall/winter plot. After spring green up there is plenty of natural browse.
---
If your to busy to go hunting, your just to busy.
B&C 200 Class
Join Date: Nov 2007
Location: Oregon, Ohio
Posts: 8,457
Well the thing is if you don't have quality high protein during the spring/summer then the bucks won't max out so I would plan on planting high quality clover or something with 30-38% protein. There are so many seed companies out there however, just visit Whitetail institute and look at their offerings.
Soybeans are always a good thing for the deer to munch on the whole season
We plant iron clay peas in spring, sometimes along with milo. They did really well until last years severe drought when the peas died out on two properties. The other place got a rain or two at the right time and the plots there did well. We till our summer plots under around Labor Day and plant horse feed oats.
This picture shows a plot that was hit hard by the deer in mid-late May. The plot died from lack of rain.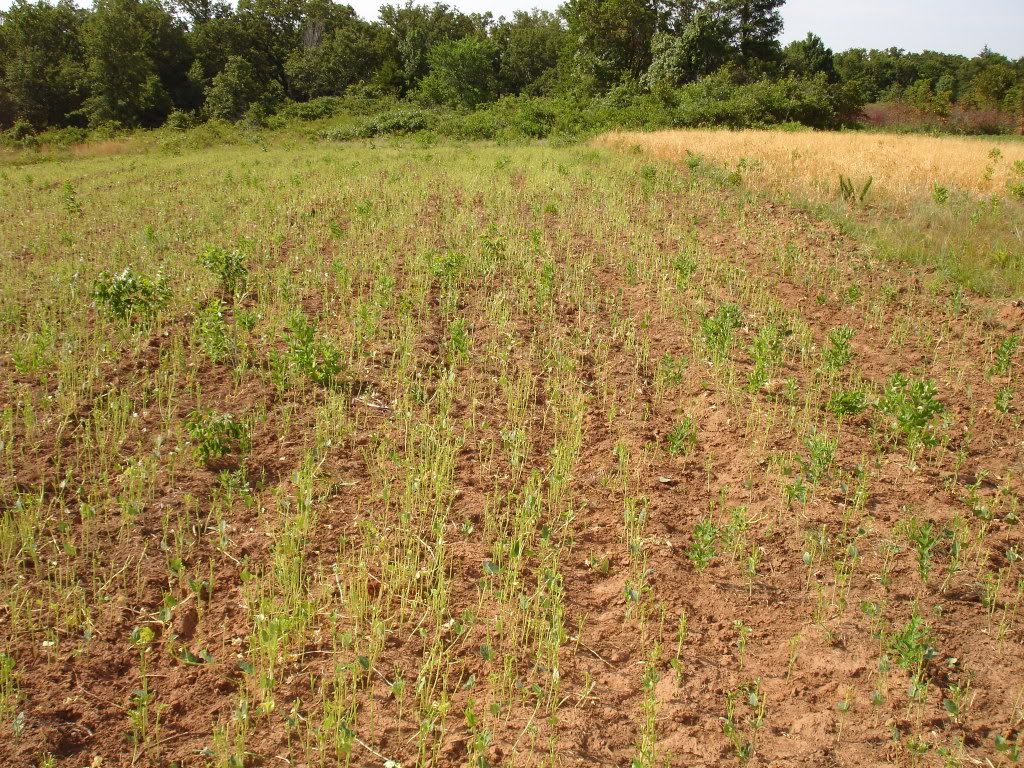 This is a plot of milo and clay peas in a good year. The peas climb the milo stalks.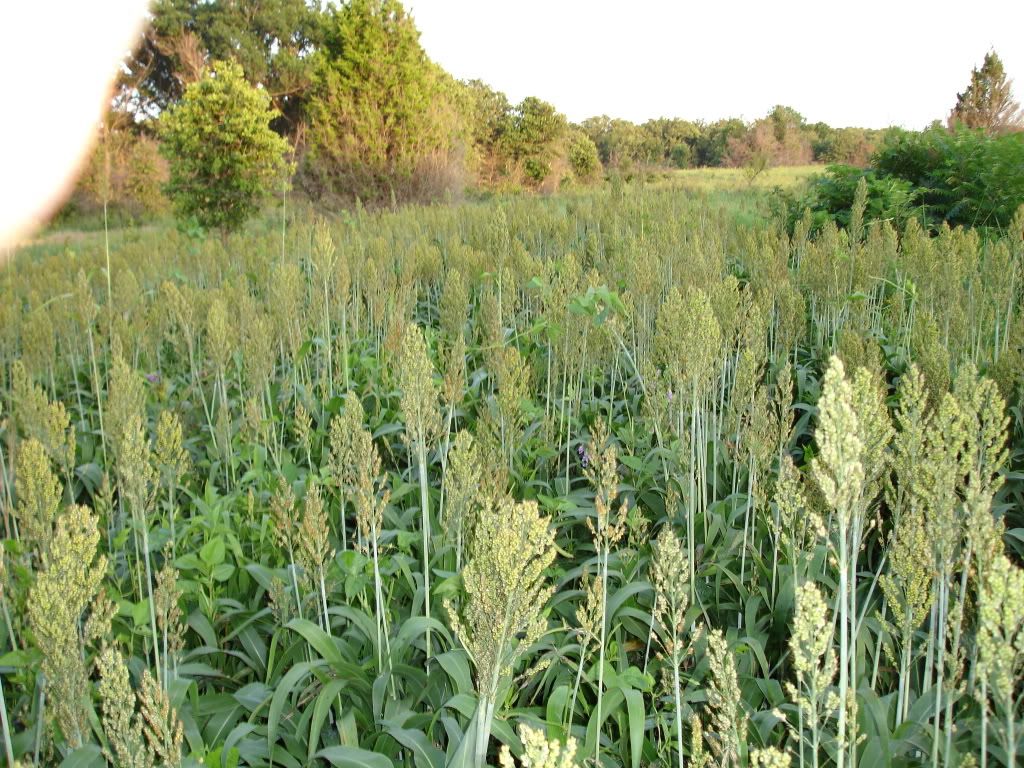 B&C 100 Class
Join Date: Sep 2011
Posts: 96
Here is the guide put out by my school. I have to say that my professor Dr. Harper is one of, if not the top researcher for habitat/food for White-tailed deer. For summer food plots check the info and charts around page 51.
https://utextension.tennessee.edu/pu...nts/PB1769.pdf
Banned
Join Date: Jul 2010
Location: Boncarbo, Colorado
Posts: 611
Im planting buckwheat this spring. See how that pops up