Rain
---
I Finely got a rain Saturday 7/10s i needed it bad..i started watering my sunflowers fri night they were realy hurting ..happy now
my corn perked up..I took a lightning strike to one of are pecan trees to get it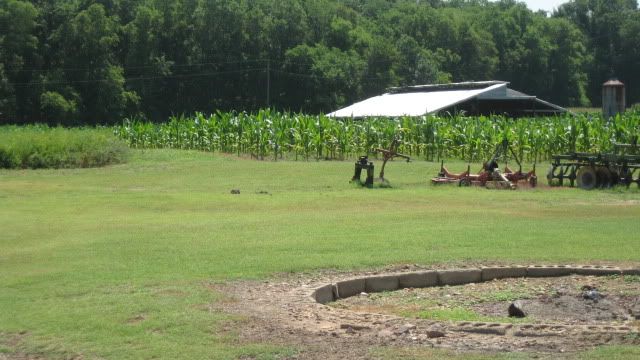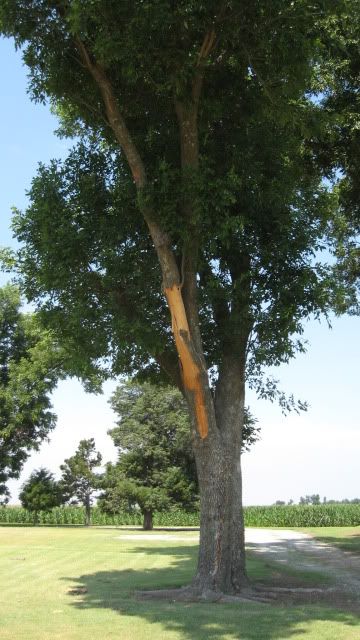 Dont pay no attn to the corn in the background i dont count that in my food plot
Its been about 2 weeks with no rain in TN. I watered the garden last Sun night and then did it again tonight. It would be nice if we had some of the natural stuff minus the tornadoes here soon.

The corn is looking pretty good. Hope the tree makes it. Nothing like some pecan pies made with the pecans you pick up out of your own yard.




---
Last edited by buckfever; 06-14-2011 at

01:46 AM

.
Wow that corn is doing well delbert... rain or not! Our corn around here in north-central MO is about half that size. My garden is doing pretty good, got lots of sweet corn, green beans, and tomatos planted. Also have some cucumbers and zuchini (sp?) planted. Typically, we start seeing southerners bringing sweet corn our way this time of June, but hasn't happened yet. They like to charge around $.25 / ear of corn, which is high, but doggone it, I'll pay for it every year to get that fresh early sweet corn! That stuff is addictive.
---
James 1:2-8
Got a 1/2" today
i needed it bad again