Deer and turkey
---
They both are wearing out my plots. Next spring I am going to have to start turkey hunting. I counted over 100 turkey the other day, they made so much noise I couldn't deer hunt.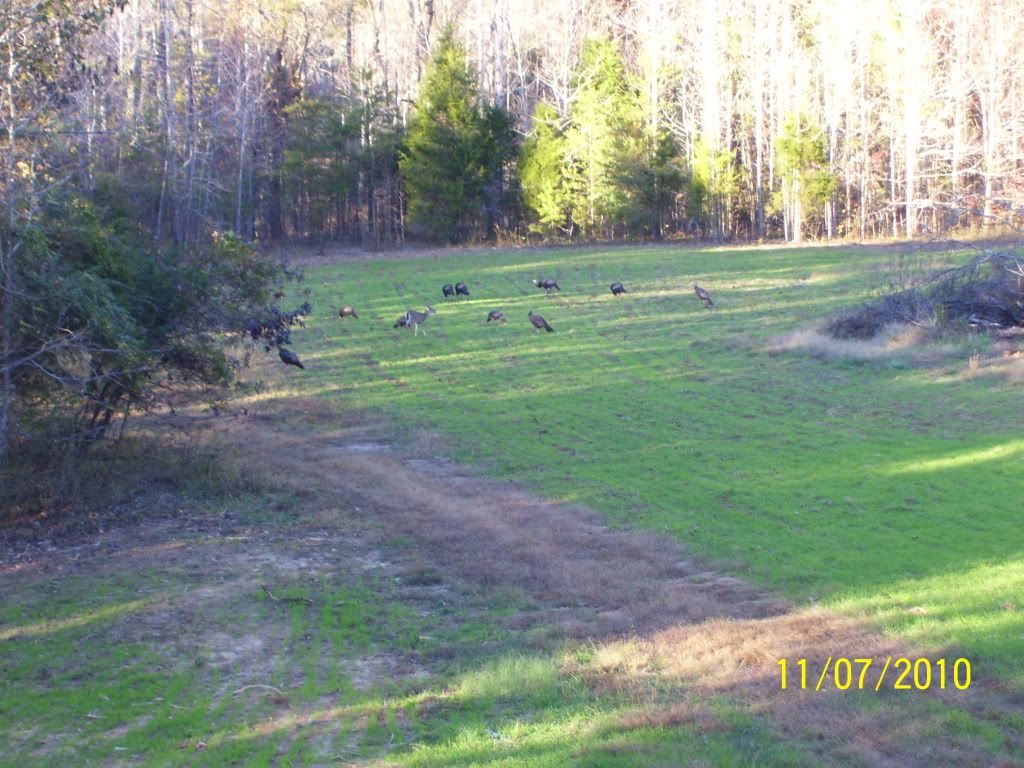 ---
If your to busy to go hunting, your just to busy.
I wish are turkey would breed that fast..
We have to many predators
Looks great !!!
Scrub Buck
Join Date: Nov 2010
Location: Northeast Louisiana
Posts: 8
Alot of folks would love to have the problem you have, good luck this spring.
You don't Spring turkey hunt??? I would have a hay day down there. The birds are over running the deer in the pic. The deer is like "what the hecks going on here?!?!?"




B&C 100 Class
Join Date: Oct 2010
Location: Upstate New York
Posts: 97
the first thing that came to mind was "THEYRE COMIN RIGHT FOR US!!!" (pow pow pow bang crack). haha, good luck in the spring buddy.
---
why are you looking down here? the good stuff is up there(points upwards, ok, work with me here).
B&C 160 Class
Join Date: Jul 2010
Location: new york
Posts: 1,115
ghost lets take a rd trip lol.the deer looks scared
I would be scared too see how big those birds are
If you have that many birds out there buckshot, those deer are used to them by now. If I were you, I'd hunt close to those birds as you can. Those deer are obviously at ease around them. That is one animal that deer don't mind being around. When I'm in the woods and I see turkey I always hope they'll stick around for awhile because if they are around, deer KNOW that everything is safe. I don't think there's an animal as skiddish as a turkey!
---
James 1:2-8