B&C 120 Class
Join Date: Nov 2011
Location: Southeast
Posts: 295
The Colors of Fishing
---
I was pulling pictures for an article and came across this one. Thought you might like the colors of a last cast.
here is one of my son waiting in the boat for me to park the truck. headed out for a morning of crappie fishing.. we live here at rough river lake so we are fortunate to be able to run to the water any time. i love fishing the first few hours of light and the last hour of light and let the ski boats have the lake the rest of the day !! this pic is the best time to hit any water IMO, when its like miror glass !!!!
B&C 200 Class
Join Date: Nov 2007
Location: Oregon, Ohio
Posts: 8,458
nice pictures, now I'm going to have to pull some past trip pictures out.
B&C 120 Class
Join Date: Nov 2011
Location: Southeast
Posts: 295
When I start pulling possible pictures for articles, Ioftenf orget what I originally started looking for I get so caught up in the memories. Here is one taken just at dawn on a lake 10 minutes from my house.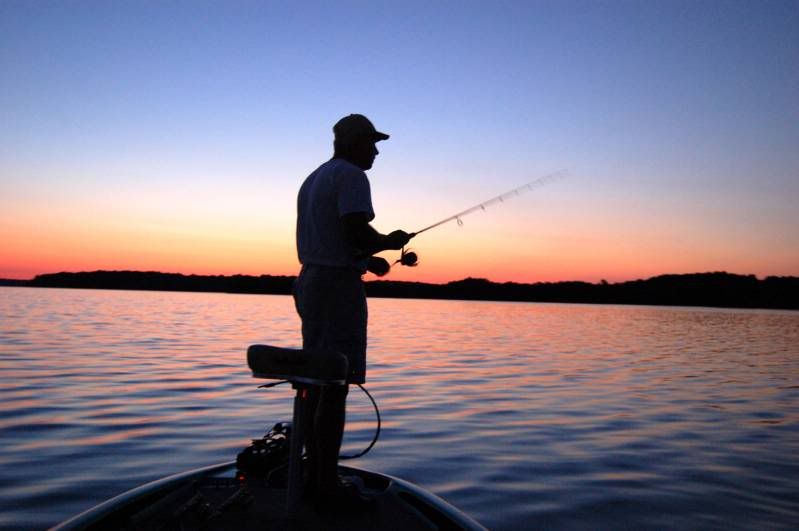 B&C 120 Class
Join Date: Nov 2011
Location: Southeast
Posts: 295
We do a lot of smallmouth fishing here with 4# line. If I can find it easily, I'll post a picture of a 4# line class world record I caught a few years ago. I didn't bother to send it in but it would have been 3# larger than the existing record. I believe it weighed 36# and change. I go lookee now.
also have a great picture of one of the guides who worked for me but I doubt forum rules permit me showing it. She was a good guide, just dressed a tad skimpy.
---
Last edited by scribe; 12-22-2011 at

05:28 PM

.