Fishing with the kid
---
Took the boy out to tinker around with the pole and caught little bluegill. He loves it even though the fish are small he still enjoys fishing. He caught about 11 in an hour. It was alot of fun.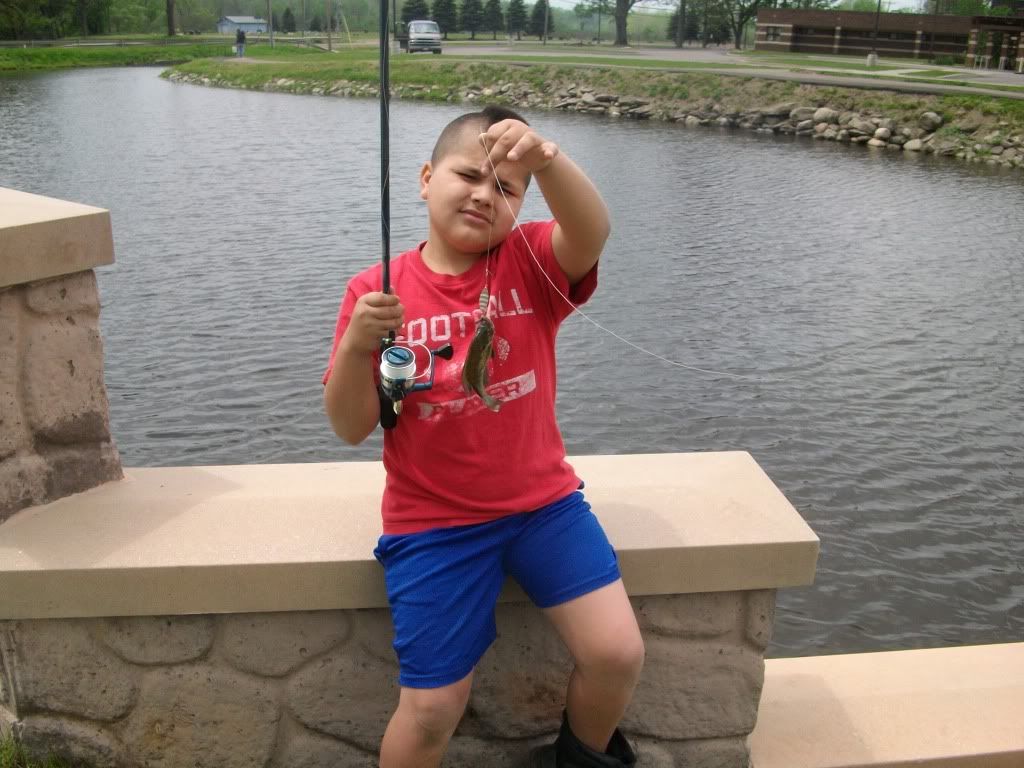 This weekend we went on a big camping excursion and my friend took us out on the resevoir with his boat.
Friends fish
Kids fish
Another buddy teaching the kids "filet 101". He pan fried the filets in beer batter or bread crumbs or something and the were out of this world crispy and very delicious.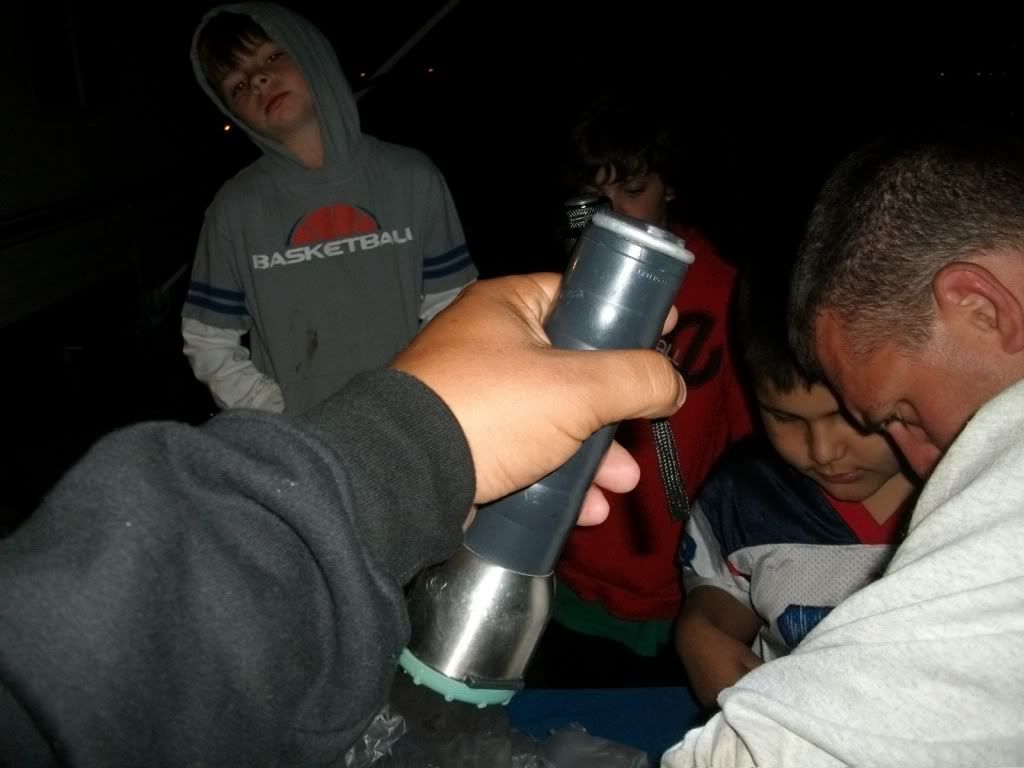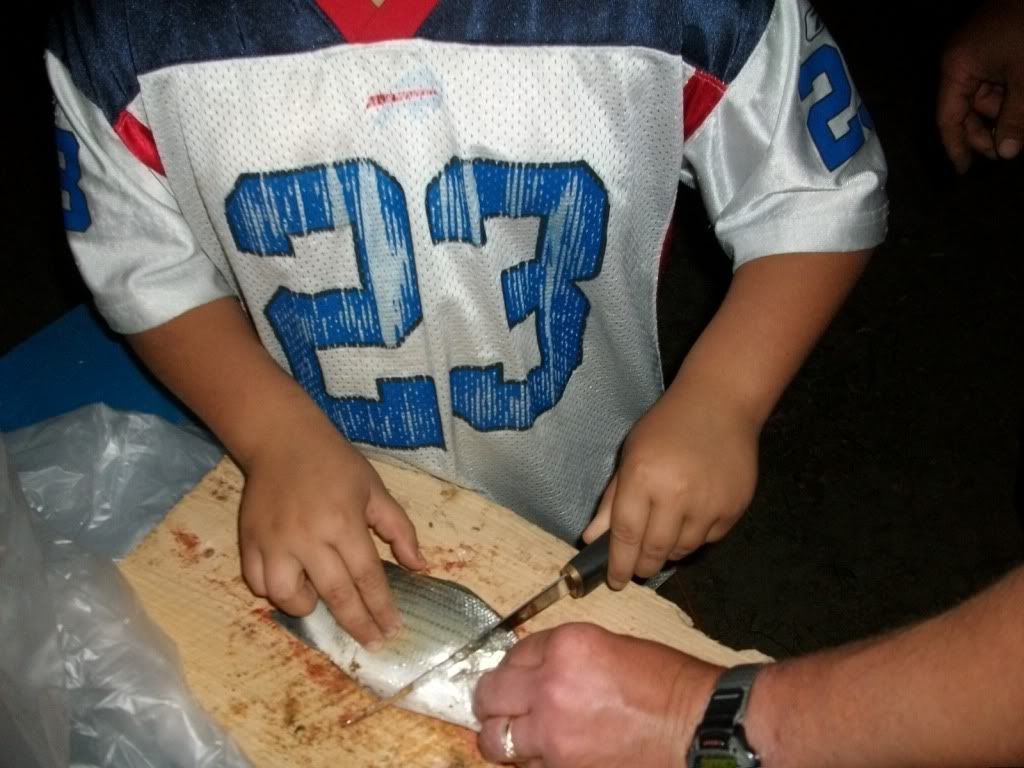 Looks like a fun time, complete with fish fry.
B&C 200 Class
Join Date: Nov 2007
Location: Oregon, Ohio
Posts: 8,458
That's what memories are made of!
Get them (kids) hooked early and they'll grow up to be professionals just like us, right?
looked like a great holiday family weekend.
B&C 100 Class
Join Date: Jan 2009
Location: friesland, Wisconsin
Posts: 76
thats more than i can get in one day