Trout
---
I was checking out the deer trails and all that when I stopped by a fisherman from Sacramento, CA. This is just one of many fish that he caught. He said I should've been there 20 mins earlier because he caught a 15 pounder so I missed out on it. Another fisherman confirmed it. But I got this one pic before my batteries died.
Join Date: Mar 2007
Posts: 3,608
nice ,i guess the run is started
Now that looks like something I would like to do. What river is that? Are there any campgrounds close by?
What are doing letting California's in your state. We meet em at the border!!! Just kidding. That looks like a cool place. Neat trout as well.
This is one that my cousin caught this afternoon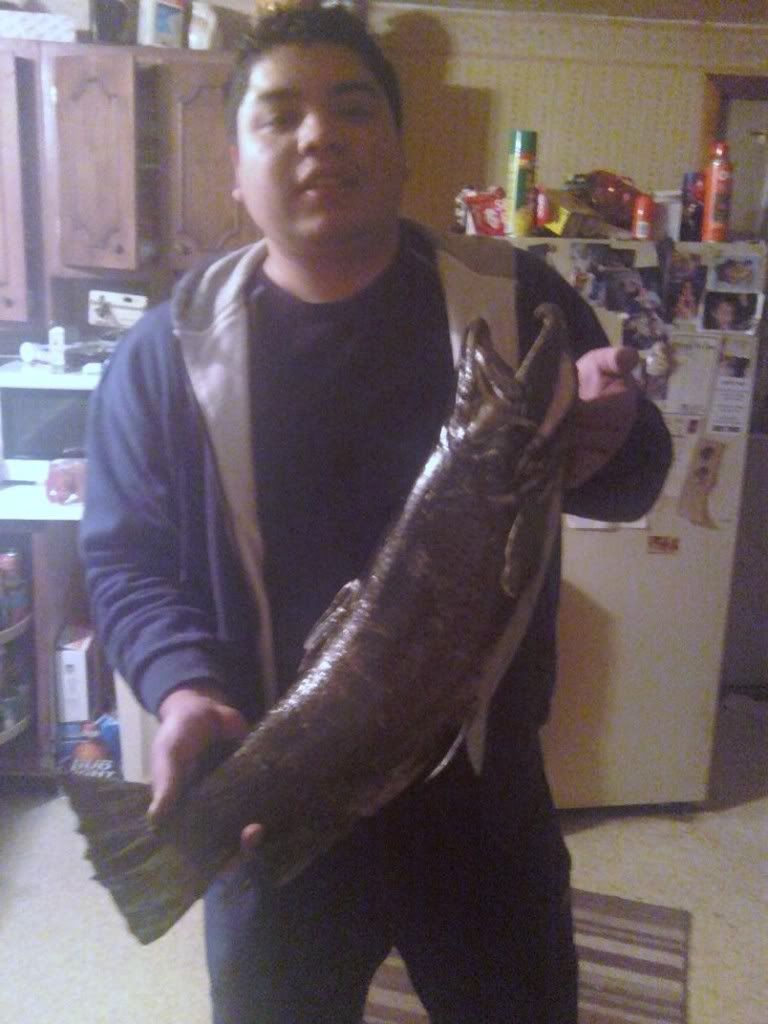 Your killing me, I got quit hunting now and go fishing.
WOW, umm...excuse my ignorance, but what kind of fish is he holding? I have done some trout fishing in Colorado, but I've never seen a trout that looks like that, or that is near that big.
---
John Eitzen
I'm no fish expert but he told me it is a brown trout. It really isn't as big as most of the fish that the really good fisherman take out of there. They're the guys with the cool fly reels and hundreds of different fly baits. I like to watch them cuz you never know what they will bring in. All the fisherman love the area and say that it is world class fishing here. I'll get more pics of some whoppers soon. Sorry Buckshot I forgot to tell you that the main stream here is called the Cattaraugus Creek. It runs to Lake Erie maybe about 6 milesd from the first pic area. It goes about 40 miles east inland more and the trout run up about 20 before a large dam stops them. But there are many smaller creeks and streams along the way the provide great fishing too. As for campgrounds, there are not many at all except the Evangola State Park campground and some tiny rinky dink joints. Well Allegany State Park too but that's about 1 hour away from here.




---
Last edited by timberghost; 10-22-2008 at

08:52 PM

.
Thanks, that might be a trip in the future.
OK here is a pic of some trout I caught today. The spring trout run is on! I put my foot near it for a measurement reference (size 11)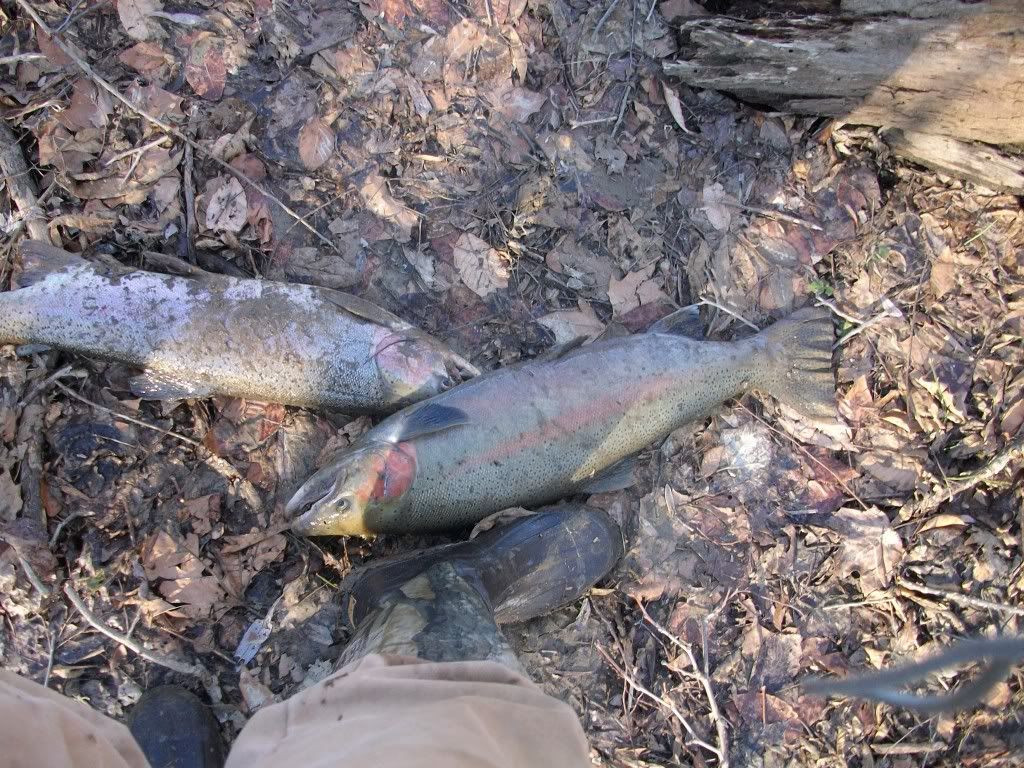 ---
Last edited by timberghost; 03-15-2009 at

10:11 PM

.