Tried a different area today. Smaller, tighter areas with pretty deep holes. Nice, calm, and relaxing place.
There's a big fish swimming under the log.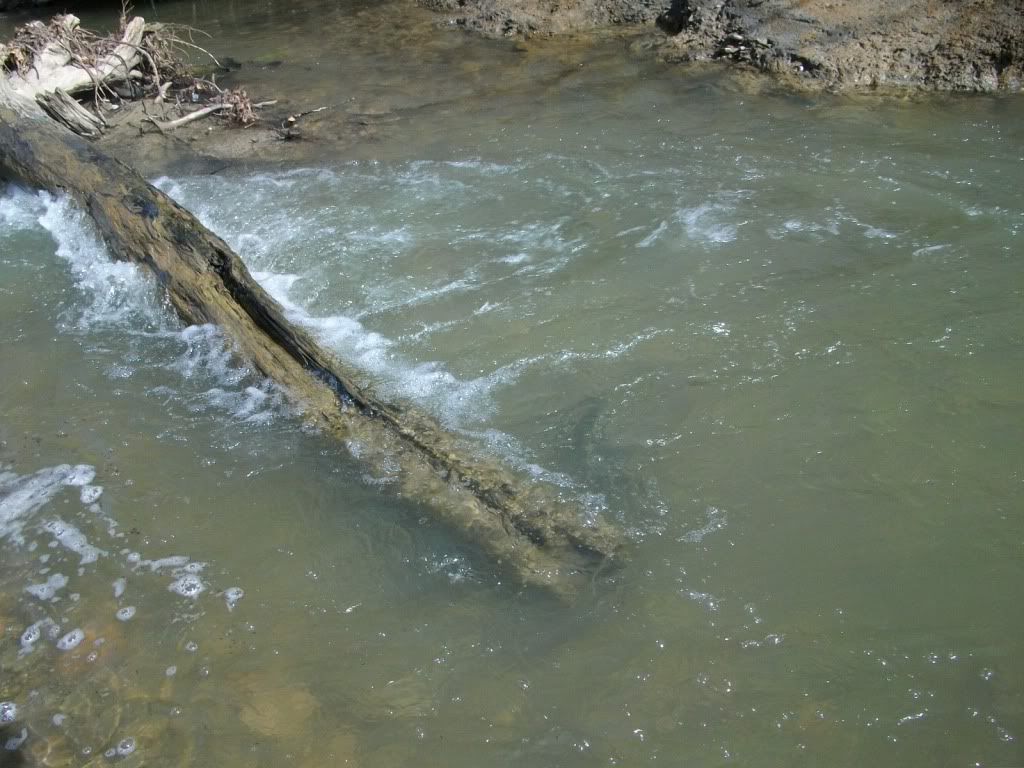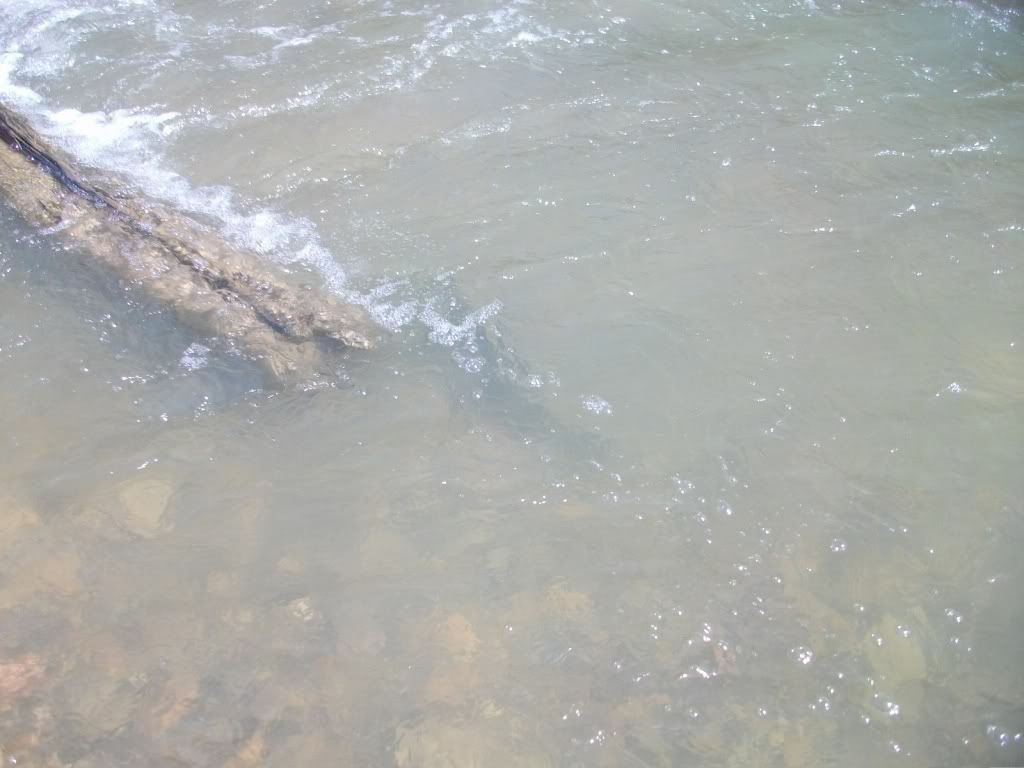 And you all are probably tired of looking at my feet by now.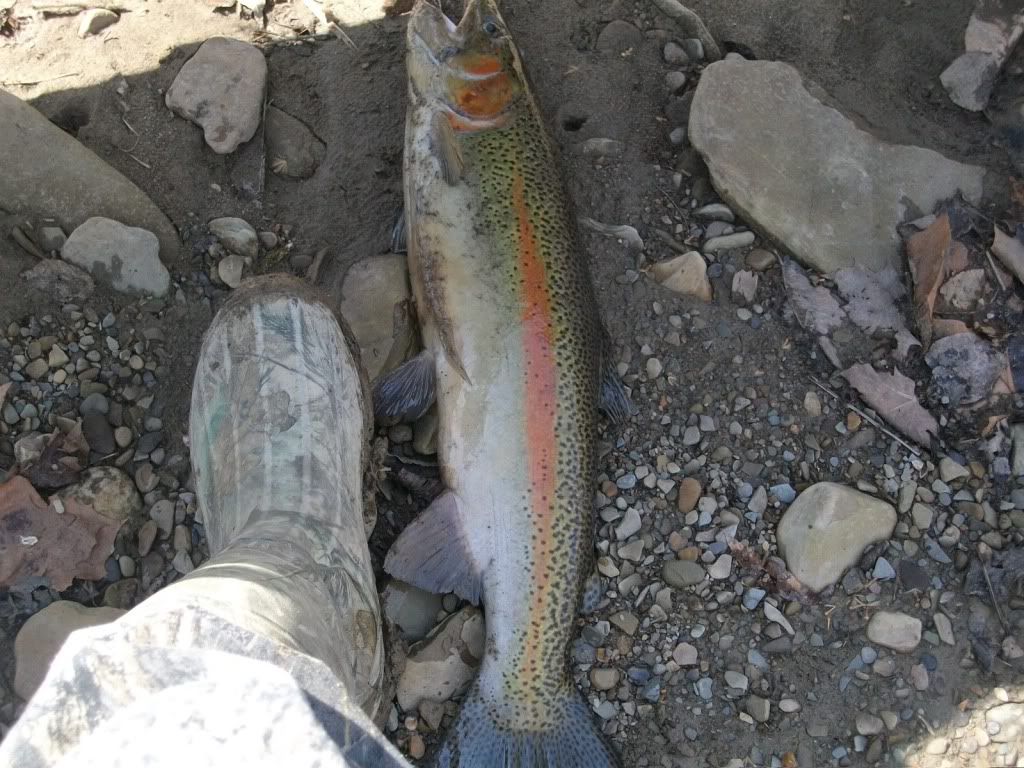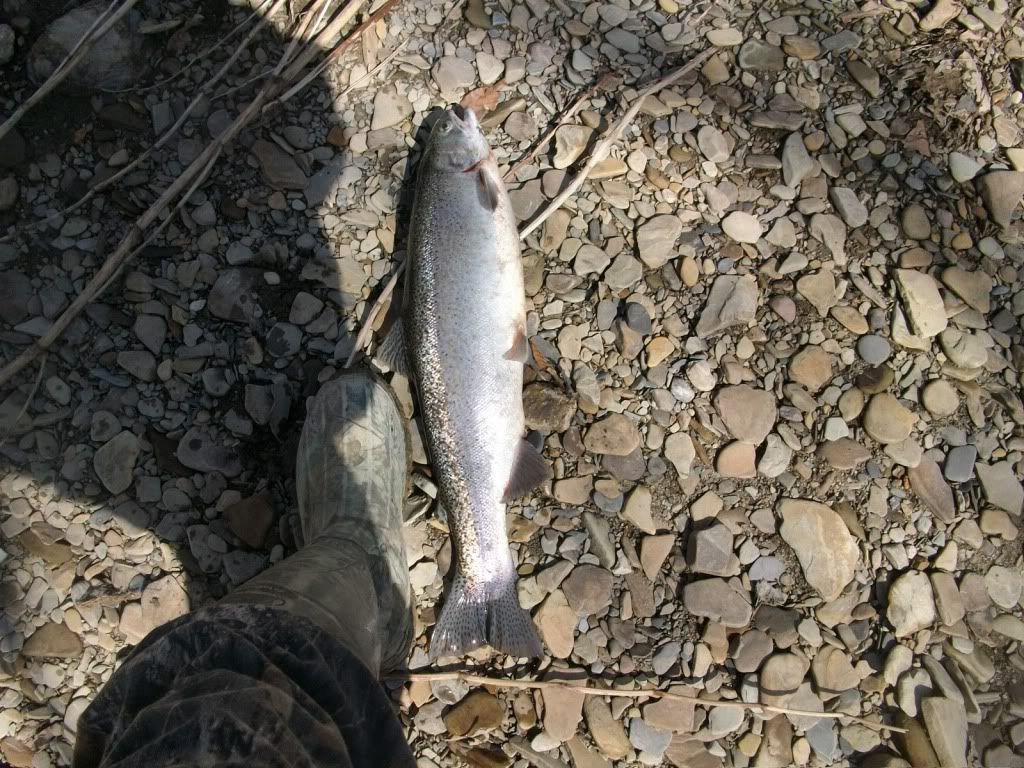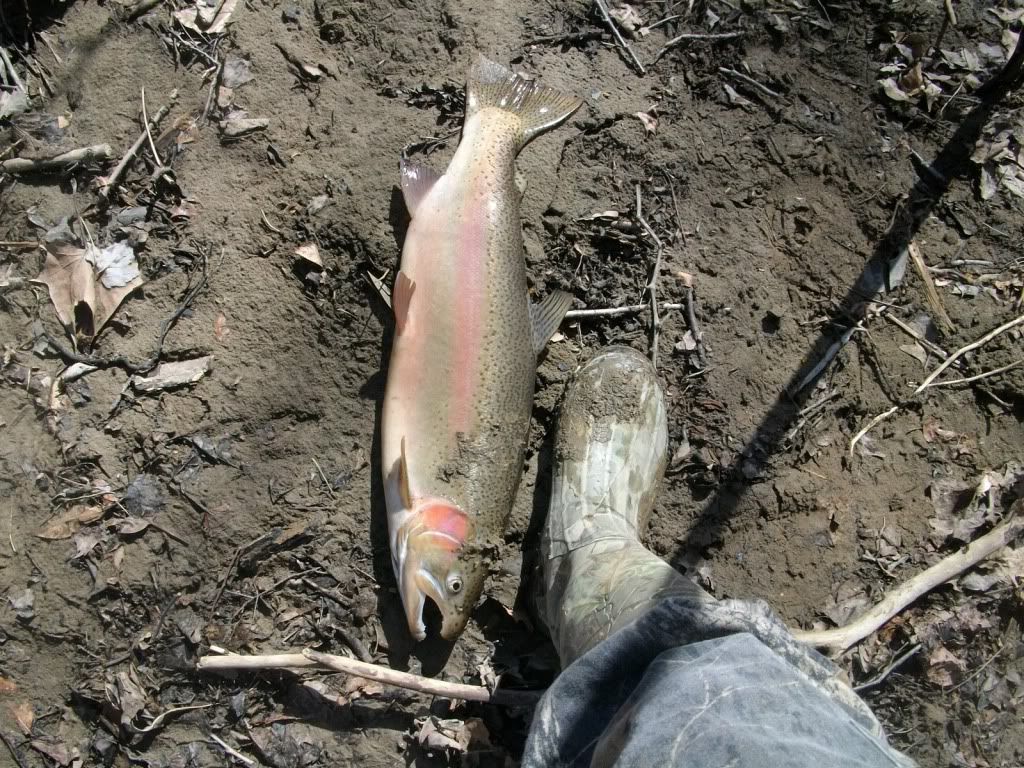 B&C 200 Class
Join Date: Nov 2007
Location: Oregon, Ohio
Posts: 8,458
You know if you clean them, vacuum pack them, freeze them, buy a special packaging box and send them over night express shipping, I could tell you how they taste. TG, those are nice fish you are getting! Those fish could have ate the brook trout that I caught up in Michigan. We use to get some nice rainbows too. Congrats.
Yep HM those are real fish right there.. When you taking me to your honey hole TG?




Join Date: Jan 2007
Location: Vermont, moved to Florida July 2016
Posts: 5,701
WOW, awesome fish & pics!!!
---
Democracy is two wolves and a lamb voting on what to have for lunch.
Liberty is a well-armed lamb contesting the outcome of the vote.
-Benjamin Franklin

RE: The way I und
---
RE: The way I understand it, aessts or debts owned by one party entering a marriage belong to that party in a divorce. But there needs to be good documentation to avoid it becoming community property / debt.In a marriage without a pre-nup, even if one spouses works gangbusters while the other one refuses to lift a finger, the aessts/debts accumulated during the marriage are split down the middle in a divorce.Alimony can change the picture dramatically. I'm not sure when that kicks in in WA, but in other states it's after 10 years. After that point the spouse that worked the least can get payments for life from the other one, and will probably be relieved of the chore of paying community debts too. Rate this comment: 0 0
---
Last edited by Ritchelle; 04-18-2014 at

04:25 PM

. Reason: HZUgJ2vDjFB
Wow! what feet?

Nice fish TG.
B&C 160 Class
Join Date: Jul 2010
Location: new york
Posts: 1,115
Come on Tg what are you doing.The fishing really isnt that good
No seriously catturagus creek,chatauqua creek,wiscoy creek just to name a few we do have world class fishing.TG is not telling fish stories guys come from all over and cant believe the quanity and size of the fish.Keep in mind to catch these fish somewhere fancy would cost you a fortune.If you guys do a road trip locals get first cast in the holes.