Happy Birthday TimberGhost
---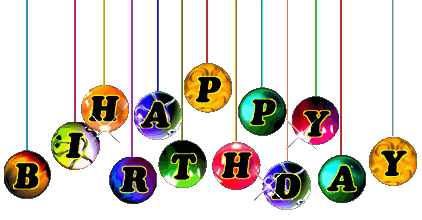 Happy Birthday TG & Best Wishes for many, many more !!!
---
Democracy is two wolves and a lamb voting on what to have for lunch.
Liberty is a well-armed lamb contesting the outcome of the vote.
-Benjamin Franklin

Join Date: Mar 2007
Posts: 3,608
Thank you fellas, I do appreciate the kind words. My pops brought me a cool present. It's a chair that has a blind that flips up over it and it is awesome. I watched TV sitting in it. I think that I will have a blast in there. Oh, it's waterproof too.
Join Date: Mar 2007
Posts: 3,608
nice chair good for gun can ya draw a bow in it?Ive seen them on tv
Where's Jeff Foxworthy at???????????????

You might be a redneck if you break in your new birthday hunting blind in the living room while you watch t.v.

Hope your having a good one T.G.




Joel I don't know about drawing a bow in it, but the guy on the box has a gun with him. Hey Buck, does that make me an honorary redneck now????




B&C 200 Class
Join Date: Nov 2007
Location: Oregon, Ohio
Posts: 8,458
TG, happy Birthday buddy, thats a pretty cool blind/chair combo.
Join Date: Jul 2009
Posts: 185
Happy Birthday man! Now I just want a picture of you watching tv in that chair.