B&C 200 Class
Join Date: Nov 2007
Location: Oregon, Ohio
Posts: 8,458
The past thoughts were finger shooters needed longer wheel to wheel length bows which were more forgiving for finger shooter. The reason is finger pinch angle. A long bow has greater string angle thus less finger felt pressure. Short bows tight string angle. These thoughts started with recurve bows and naturally followed into compound bows. Used to be a 41" axle to axle was just about right for finger shooters then a 38" bow was considered a long bow now 36" would be considered long. If you ever shot a short recurve vs a 64-66" recurve the finger issue would be very clear.
Quote:
Why would you say that? What do you mean they don't make bows long enough anymore. Is your draw length not just that "your draw length" now I'm no expert but if I shoot a release or not my draw length is 29"
Nothing to do with your draw length, I was talking about the axle to axle length of the bow itself. String pinch/string angle can be a major detriment to accuracy when shooting with fingers, and most experts recommend a bow with an axle to axle length of at 37" for finger shooters. Longer is better, and not too many companies make a hunting bow over 35" these days.
Yeah I got that a little after I made that post. I had too many things going on in my head before it sank in about what you ment.
Scrub Buck
Join Date: Feb 2012
Location: Prescott, AZ
Posts: 1
Very well said. That is a very nice foundation for folks to use. I'm in that club of 40 seasons of hunting as well. I don't have anywhere near that type of resume, however under general and practical hunting conditions I have alot of experience. Like I say, I think that this is very good information. I bought a 6 lb., 4 wheel, Jennings ArrowStar in 1979(?) and I shot that bow with fingers and 2219 Gamegetters, off a hard rubber rest and a cushion plunger. That bow was "part" of me and we took alot of whitetails together and missed a gorgeous 6x6 CO bull(still hurts!); won some 3D Shoots(they were just beginning back then, if I remember correctly) and I just had a ton of fun with that bow!
So, yes, if you have enough axle to axle length, fingers are just fine for shooting a compound bow.
B&C 120 Class
Join Date: Nov 2011
Location: Southeast
Posts: 295
Through the years I tested and owned a wide variety of bows of different lengths. I have never experienced finger pinch regradless of the A-A length. I once had a little bitty Mathews that I shot quite a bit. Never had a problem. Could be because I often shot two fingers instead of three.
I tend believe that many of the problems people have is due to a preconceived idea that they are supposed to have a problem.
Once, when my luggage was lost in the Montreal airport, I arrived in bear camp with no bow. I just borrowed the outfitter's Hoyt, set the bottom pin at 20-yards, shot it about a dozen times and went hunting. Seemed to work well for me because I assumed it would work well.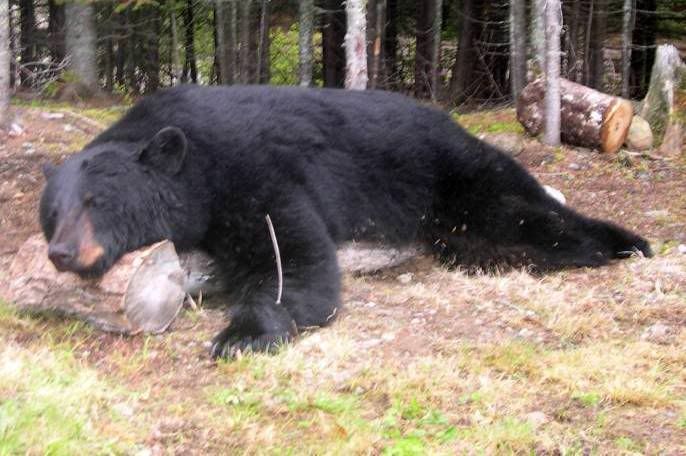 Lots of good things in Scribe's inital post. I only have one bow I can't use fingers on comfortably and it's a 30.5 A-A. I have a 30"DL and the string angle meets the loop at my full draw. I started bow hunting when I was 14 with a 60 lb long bow, still have it. Got this new shortie bow and do love it, tried using fingers on it durring set up and I simply couldn't. It's the only bow I've shot that I couldn't use fingers on. In competition I use a release because it does make you more consistant and that's the name of the game.