silent but dead
---
20.5 lbs, 10 1/2" beard, 1 1/8 spurs. Never heard a gobble this morning. this ole boy came in silent and on edge.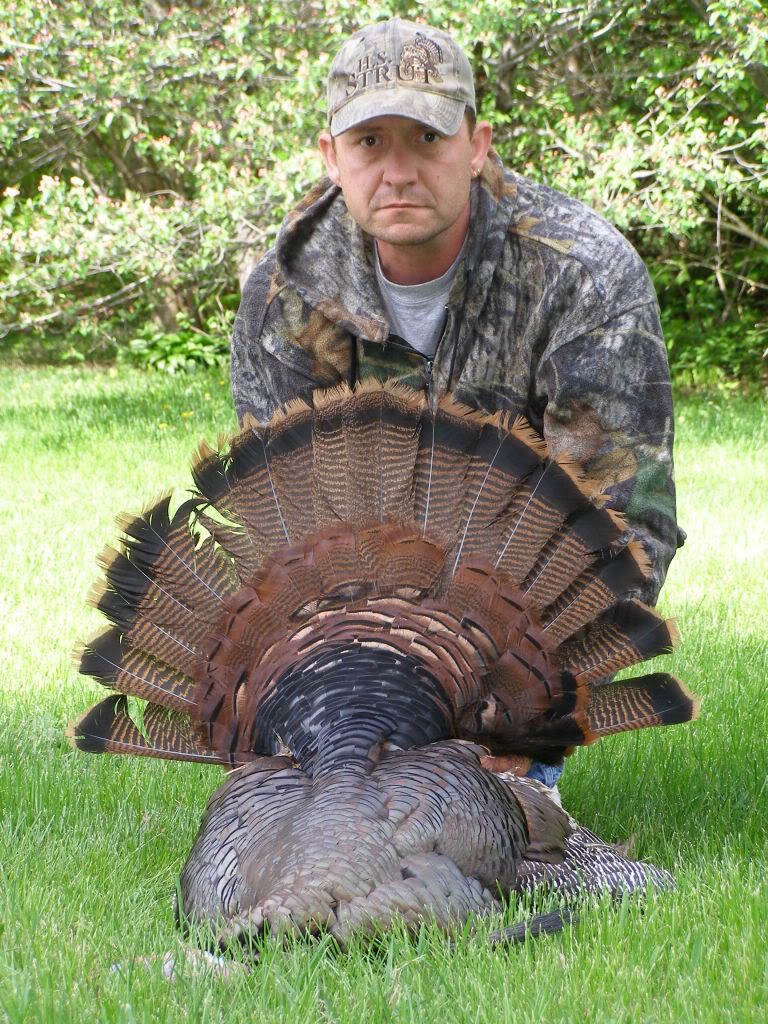 Moderator
Join Date: Nov 2007
Location: Oregon, Ohio
Posts: 8,380
congrats ronn, nice work.
Join Date: Jan 2007
Location: Vermont
Posts: 5,701
Quote:
congrats ronn, nice work.
I second what HM said...
---
Democracy is two wolves and a lamb voting on what to have for lunch.
Liberty is a well-armed lamb contesting the outcome of the vote.
-Benjamin Franklin

Great pic ron and congrats on an awesome turkey. I've noticed that late season toms will respond quietly only letting out 1 gobble if any. Around here anyways.
yeah it can be like that, especially if its a high pressure area which this is. thats why it pays to scout and work on ones woodsmanship at all times.....or maybe i was just lucky but that isn't normal for me, being lucky.
---
Last edited by ronn; 05-17-2009 at

11:34 AM

.