Congratulations on some great looking bucks!!

RR
Congrats from Tator too... nice bucks
---
James 1:2-8
Congrats on a great shot and a great buck!!
Didn't think of this until now, but when I was in the same spot about 2 weeks ago for our bear season opener, I made a little panoramic video of my surroundings. I pulled the video up and it's kinda cool that you get a direct look into where my buck was when I shot him.
Here's a still shot from the video showing where he was standing. He was walking slowly from right to left and stopped right in the little black box I drew on the picture.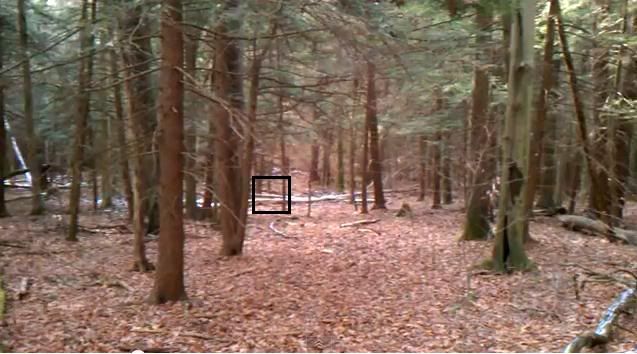 And just for fun here's the actual clip I shot, about 40 seconds long. Around 0:07 is when you get the shot down the shooting lane where he was standing.
titus2423's Channel - YouTube
Moderator
Join Date: Nov 2007
Location: Oregon, Ohio
Posts: 8,383
very nice PA bucks, congrats to all.