big mississippi buck down
---
shot this buck new years day at 10 in the morning he was chasing a doe, the rut is just kicking in down here in mississippi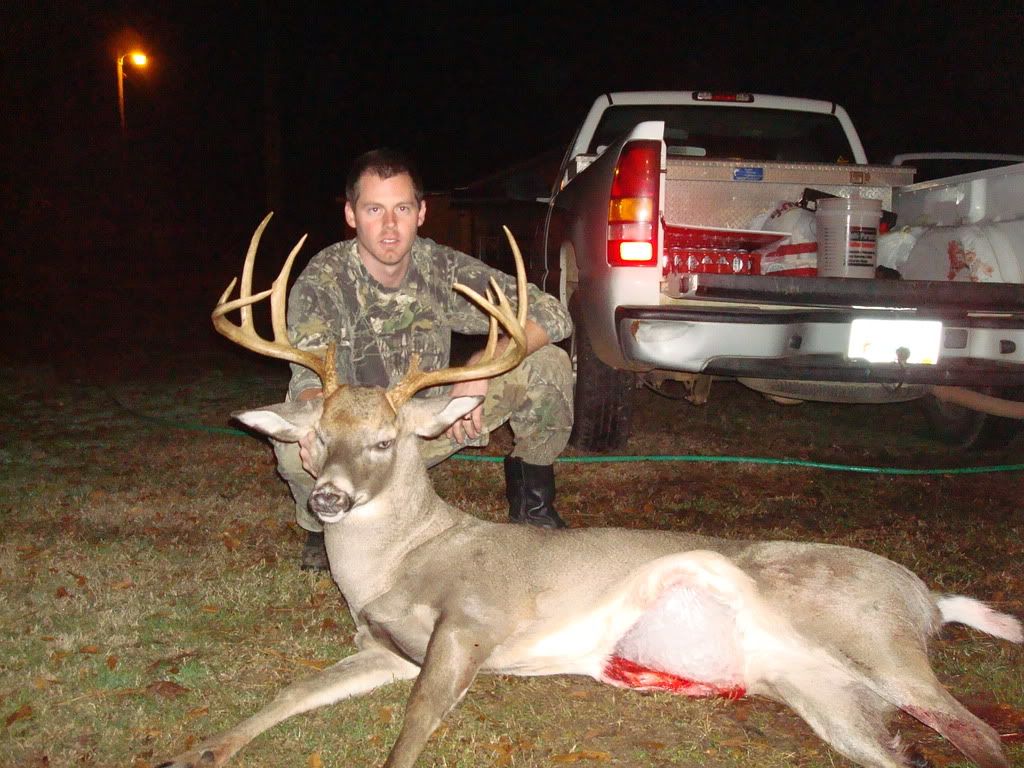 Awesome buck. Must be pretty warm down there, ice bag in the belly.
AWSOME BUCK!! CONGRATS!!
---
GRAB LIFE BY THE HORNS
Moderator
Join Date: Nov 2007
Location: Oregon, Ohio
Posts: 8,381
very nice buck!
Join Date: Jan 2007
Location: Vermont
Posts: 5,701
very nice Buck, awesome Rack... Congratulations!!!
---
Democracy is two wolves and a lamb voting on what to have for lunch.
Liberty is a well-armed lamb contesting the outcome of the vote.
-Benjamin Franklin

yes. very very nice buck
---
Tell me and I forget. Show me and I remember. Involve me and I understand.
thanks yeah it was bout 40 degrees when i shot. it warmed up to 60 something. i didnt find the deer till 4 that evening i shot it at 10. he was runnning when i shot. i didnt make the best shot but i might have never gotten another shot at this big brute if i hadnt taken it
That's cool you made a good enough shot to down him. I'm glad you found him also. He is a dandy.