Snowing like crazy!!
---
Well, it finally started snowing today. Expecting 10 inches in the mountains and much colder temps. Not much accumulation in the valleys, but it will remain cold with at least some snow until Saturday (when I get to hunt elk) when it will be in the forties. So, maybe I'll have good tracking snow and reasonable temps following snowing and really cold conditions (10 degrees Friday night). Sounds promising!
Snow is the manifestation of evil. I don't like cold. Might be why I live in South Texas.
---
"War is an ugly thing, but not the ugliest of things. The decayed and degraded state of moral and patriotic feeling which thinks that nothing is worth war is much worse. The person who has nothing for which he is willing to fight, nothing which is more important than his own personal safety, is a miserable creature and has no chance of being free unless made and kept so by the exertions of better men than himself."
-John Stewart Mill
Moderator
Join Date: Nov 2007
Location: Oregon, Ohio
Posts: 8,383
onehorse, good luck to you on getting that elk! Hope the snow comes and gives you some tracking help.
B&C 140 Class
Join Date: Jan 2008
Location: Maryland
Posts: 790
OneHorse do you use snow shoes? One thing I don't have but was thinking about.
Sounds good and just in time. Good luck
B&C 100 Class
Join Date: Nov 2008
Posts: 100
Sounds like the SnowGod might be looking out for you after all. Maybe it will run them down for better accessible hunting. Good Luck and Stay Safe!
---
If you don't understand the technology which you depend on, you will soon be a victim of that technology.
I've had several pairs of snow shoes, but never hunted with them. If you're thinking about getting a pair, I'd recommend the new aluminum ones. Also, get a pair that's rated for more floatation than your weight might indicate. Better to have more floatation than not enough.
We had a little bit of snow last week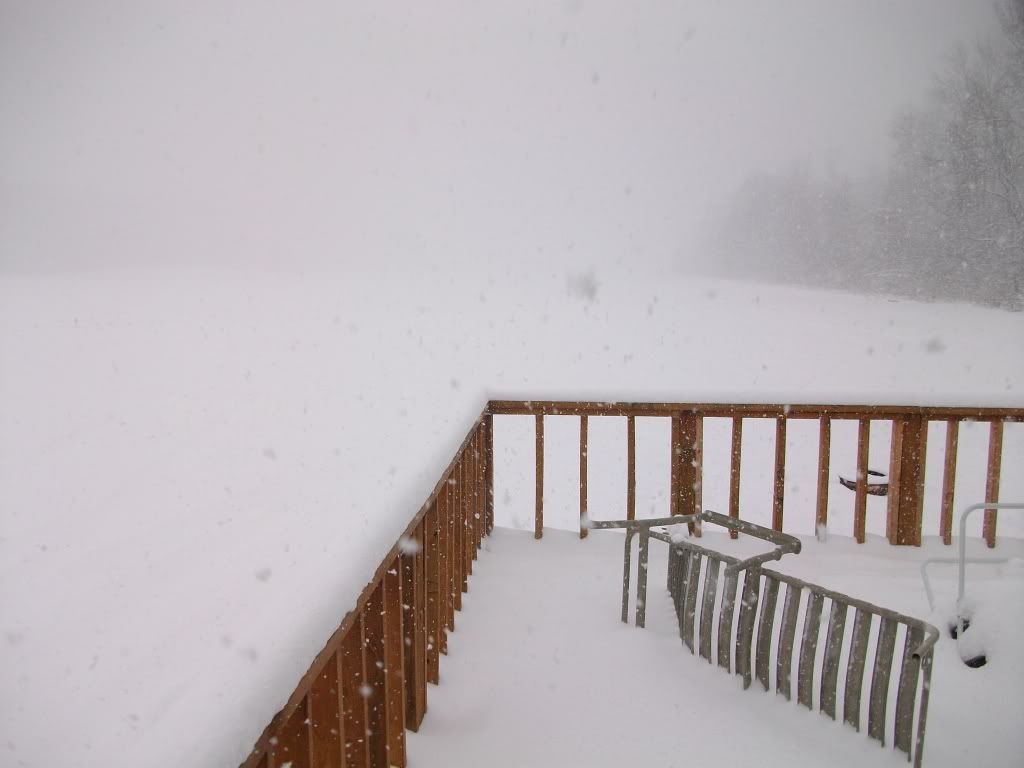 ---
Last edited by timberghost; 12-05-2008 at

06:34 PM

.
Moderator
Join Date: Nov 2007
Location: Oregon, Ohio
Posts: 8,383
Just starting to snow here in NW Ohio.