12-11-2012, 12:24 AM
B&C 100 Class

Join Date: Sep 2010

Posts: 68
Got one today!
---
I didn't hunt this morning because of the rain. It had tapered off to a mist by this afternoon. I made the 300 yard walk to my shooting house without getting too wet. I got settled in about 1:40. The temp was about 48 with a misting rain. About 2:30 this buck walks out of the brush on the opposite side of the property line fence. He walked up to the fence and jumped it onto my side. He gave me about a 40 yard broad side shot. The rifle is a NEF Handi Rifle in .30-06 with a Nikon Buckmasters 3-9x40 scope. The bullet was a Remington 150 grain CoreLokt. The shot was through and through. It made a small hole going in and a large hole coming out.
One thing I don't understand is the negative posts on this and other forums about the Remington CoreLokt. They have worked great for me. I have fired this combination ten times at deer and one time at a coyote and have put ten deer and one coyote on the ground.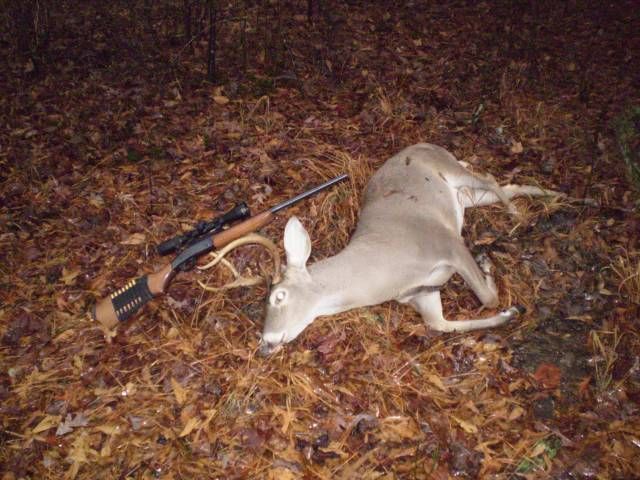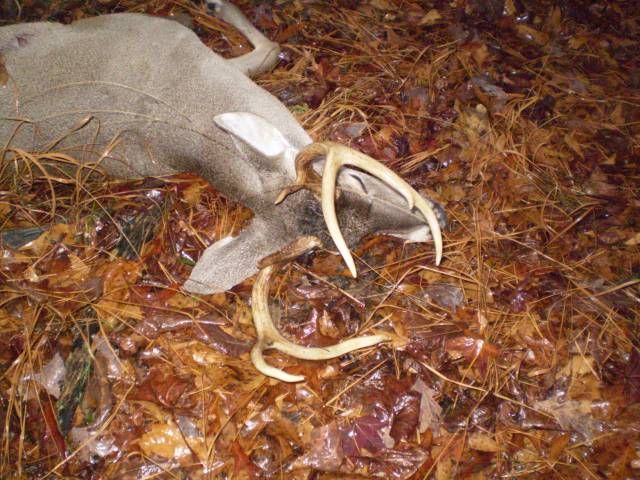 __________________
(Luke 11:21 KJV) When a strong man armed keepeth his palace, his goods are in peace:

(Luke 22:36 KJV) Then said he unto them, But now, he that hath a purse, let him take it, and likewise his scrip: and he that hath no sword, let him sell his garment, and buy one.