Scored #2 buck
---
7:45 this morning this eight came through. That's the fourth deer and second buck so I only have one buck tag left and will trophy hunt from here on out.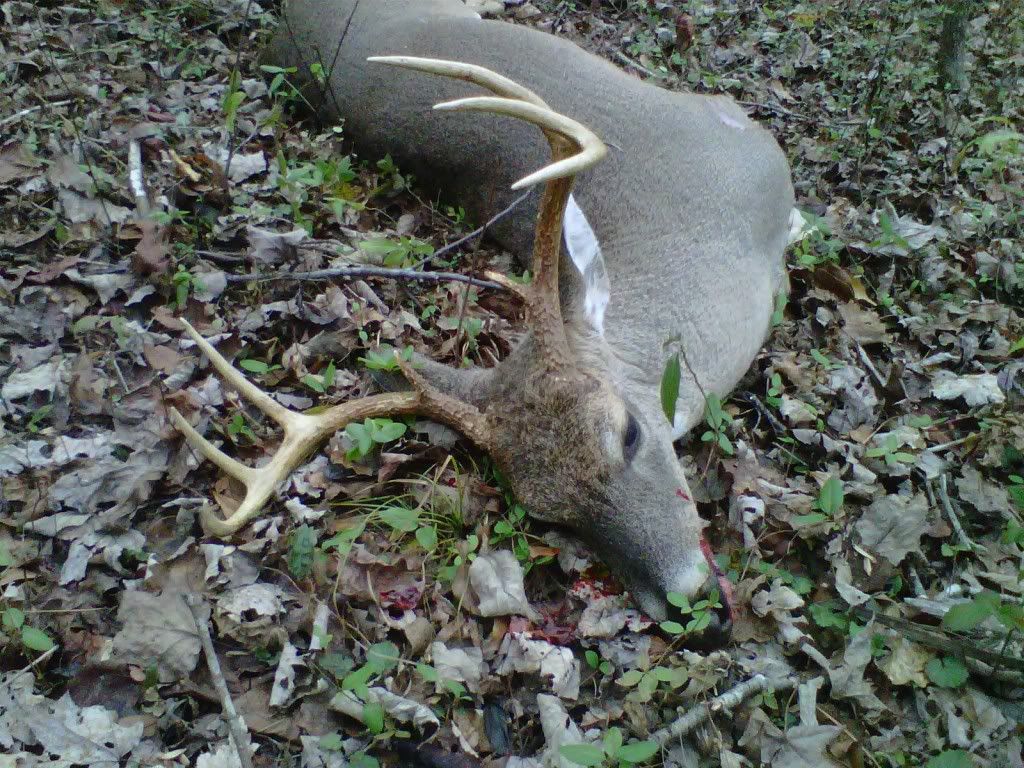 ---
If your to busy to go hunting, your just to busy.
You're on a roll buddy. Keep up the good work.
Congrats on a great harvest! There's not much prettier to my eye than a nice symmetrical 8 pnt!!
Good looking buck. That food plot and stand you got appear to be working quite well.