9 PT Down
---
Lil bert
put this buck down at last light yesterday
He was eye to eye at 6 yrds he had only a neck shot with the Rage broad head and dropped it in his track
Congrats to him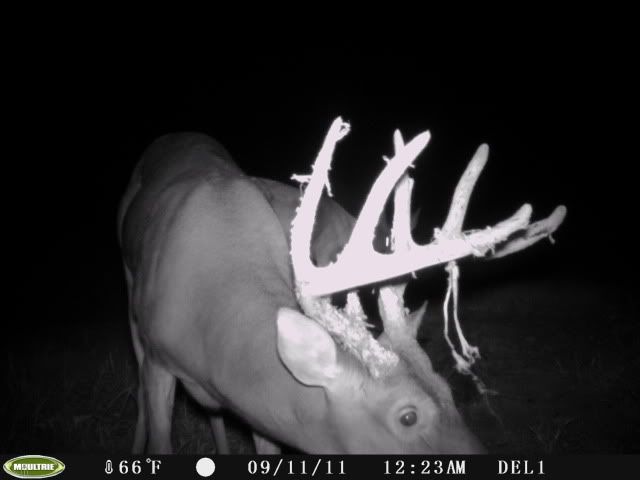 Awesome buck man! Did I read it right, your son did this? if so, that's a good buck!
---
James 1:2-8
Join Date: Jan 2007
Location: Vermont
Posts: 5,701
Congratulations!!!
---
Democracy is two wolves and a lamb voting on what to have for lunch.
Liberty is a well-armed lamb contesting the outcome of the vote.
-Benjamin Franklin

That's a good one, fer sure! Congrats on the great harvest!
That's a nice looking one dude!!!
---
No Better Friend No Worse Enemy.

B&C 100 Class
Join Date: Sep 2011
Posts: 96
Thanks guys yea it was lil delbert that got face to face with it
It was following the trail that he walked going to his stand that afternoon
once it got to dark in the woods he slipped out to the field edge for more light and the buck walked right to him ...tinks doe in rut was on his boots going in 7hrs earlier
Moderator
Join Date: Nov 2007
Location: Oregon, Ohio
Posts: 8,380
congrats to lit'l delbert really nice buck!
Congrats to lil bert.. Thats a dandy..
6 yards eye to eye is exciting, congrats to lilbert for a great hunt.
---
If your to busy to go hunting, your just to busy.