Bears
---
TG's been a little busy trekking around bear country and was able to get 2 bears recently but I only have pics of 1. For those that don't know, I live on the reserve where State gaming laws do not apply so we don't have to follow state season regulations but we all pretty much try foolow suit though. An old fella buddy of mine has had bears coming aroung his little farm and getting into the chickens and stuff making a mess of things and hes to old to be chasing them out so I offered my help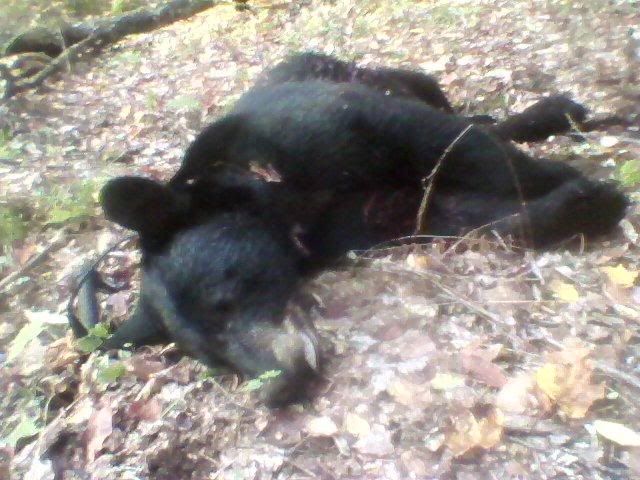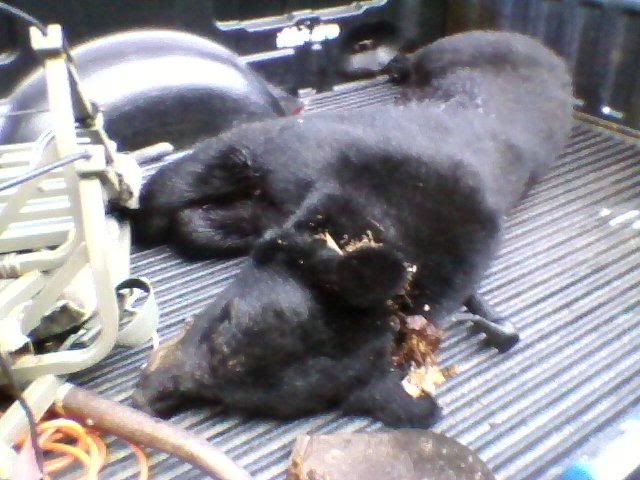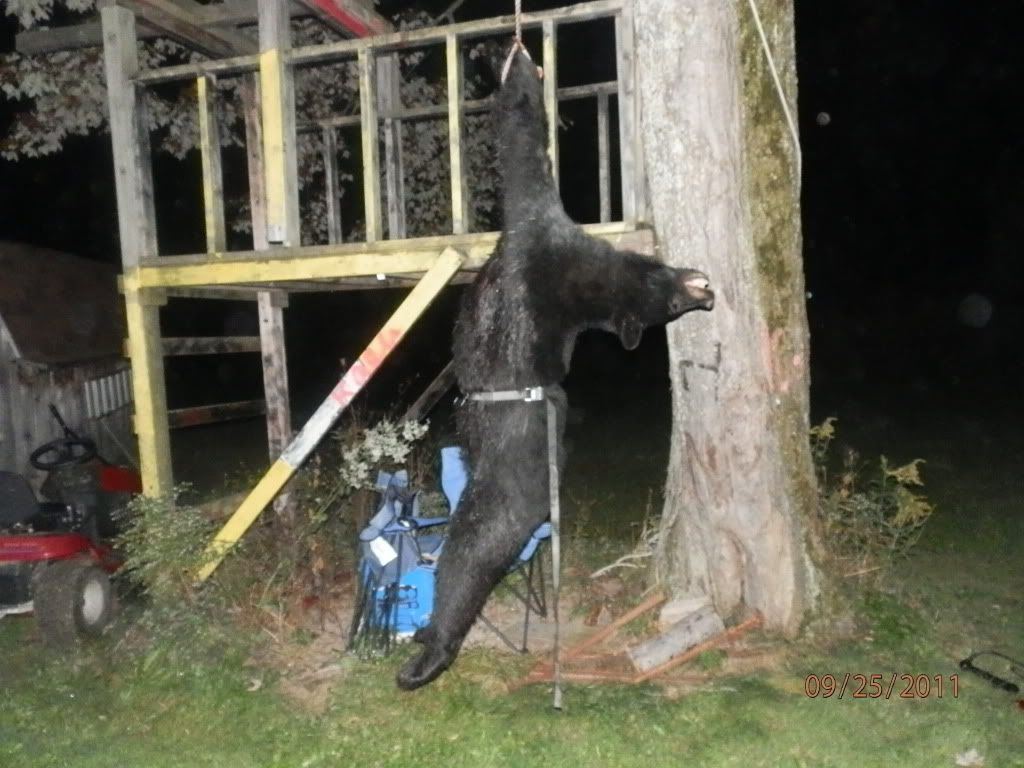 Moderator
Join Date: Nov 2007
Location: Oregon, Ohio
Posts: 8,382
TG, I didn't know you hunted bears.
Congrats! I did figure you'd give them a more fighting chance, at least go 4-5 rounds before you k.o. them.
Nice bear TG. I'll be going bear hunting this week in Northern Wisconsin. It should be a good time!
Join Date: Jan 2007
Location: Vermont
Posts: 5,701
Awesome Bears TG, Congratulations!!!!
---
Democracy is two wolves and a lamb voting on what to have for lunch.
Liberty is a well-armed lamb contesting the outcome of the vote.
-Benjamin Franklin

Very nice! I would love to get a bear someday...
---
John Eitzen
Ill be hunting bears in NC in 3 weeks
---
Born on a mountain raised in a cave huntin and fishin is all I crave
Congrats on the nice bear! My recent trip to Maine did not get me a bear, but another member of our group got a nice boar.

First picture is this year's bear, killed with a Marlin .338MX.

2nd pic is from '09, bear killed by another friend and the same .338MX
---
Last edited by turner; 09-28-2011 at

01:01 PM

.
Congrtas, that looks like a good sized bear.
---
If your to busy to go hunting, your just to busy.