Backyard
---
Always have a bunch of deer in the corner of the yard, woods, and cornfield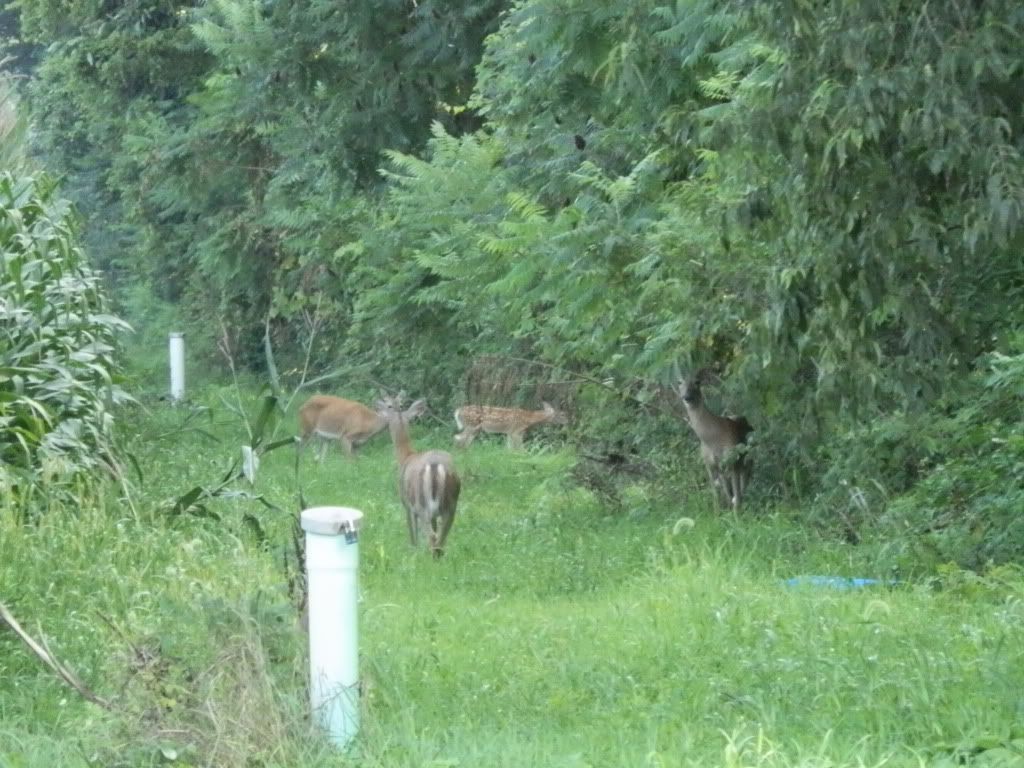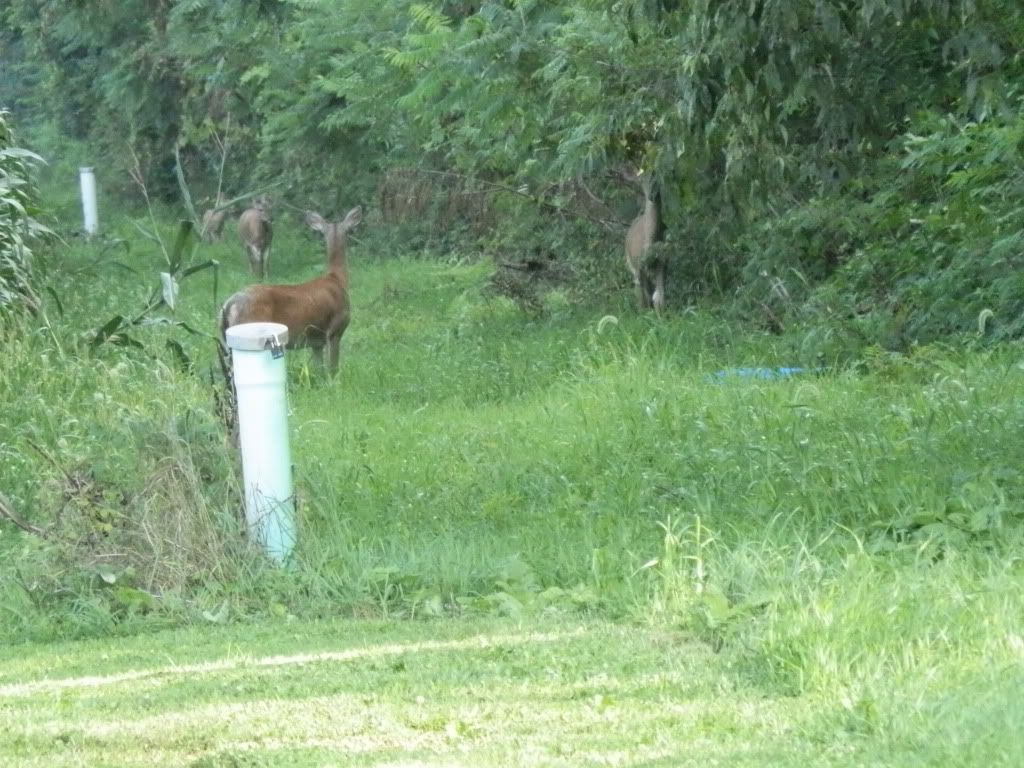 Moderator
Join Date: Nov 2007
Location: Oregon, Ohio
Posts: 8,381
nature, you just gotta love it. I saw 5 does at the end of my street this morning in the state park.
I like these pics when they come up to your back door. If only they would stay out of the garden!
yup sometimes I think we go too far into the woods the deer have a very well used trail less then 30 yards from the house that cuts through my backyard should put a treestand on my chimney
---
2017 Bow String Depot Prostaff http://www.bowstringdepot.com/
Remember when posting what may seem innocent to you may not to others,
text shows NO emotions so please,,, don't take it personal & automatically go on the defense.
Take it w/ a grain of salt, take it as a joke or just let it go.
They usually come to my bird feeder in the winter. If I look hard enough I will be able to see deer tracks going up and down my driveway (in the winter of course). Last winter I set out my trail camera and some corn 30 yards behind my garage and I was getting probably 50+ deer pictures every day.
Scrub Buck
Join Date: Jun 2011
Posts: 23