73 Ford 3000
---
Iv been painting on my tractor for 10 weeks and finally got it done,
and put it back to work last weekend and planted 2 food plots lab lab for the deer , and a upland game mix for the birds
My alfalfa is in the background i got to cut it soon its been growing like crazy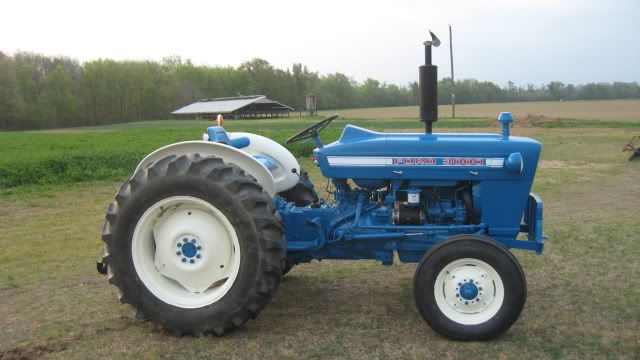 B&C 120 Class
Join Date: Oct 2008
Location: Rhode Island
Posts: 394
Sweet looking tractor... hope the food plots pay off
Join Date: Jan 2007
Location: Vermont
Posts: 5,701
wow awesome lookin tractor!!! food plot looks good too
---
Democracy is two wolves and a lamb voting on what to have for lunch.
Liberty is a well-armed lamb contesting the outcome of the vote.
-Benjamin Franklin

That's a sharp looking tractor ya got there!
Moderator
Join Date: Nov 2007
Location: Oregon, Ohio
Posts: 8,383
Nice work, tractor looks like new! Crops are great also, wish I had the green thumb. Delbert, what's the hp on that tractor?
She's a Beaut Clark
Looks like New great job
great looking piece of land there too
---
2017 Bow String Depot Prostaff http://www.bowstringdepot.com/
Remember when posting what may seem innocent to you may not to others,
text shows NO emotions so please,,, don't take it personal & automatically go on the defense.
Take it w/ a grain of salt, take it as a joke or just let it go.
Nice Tractor! my dad has the same one!!
---
James 1:2-8