Merry Christmas
---
First White Christmas in a long time around here.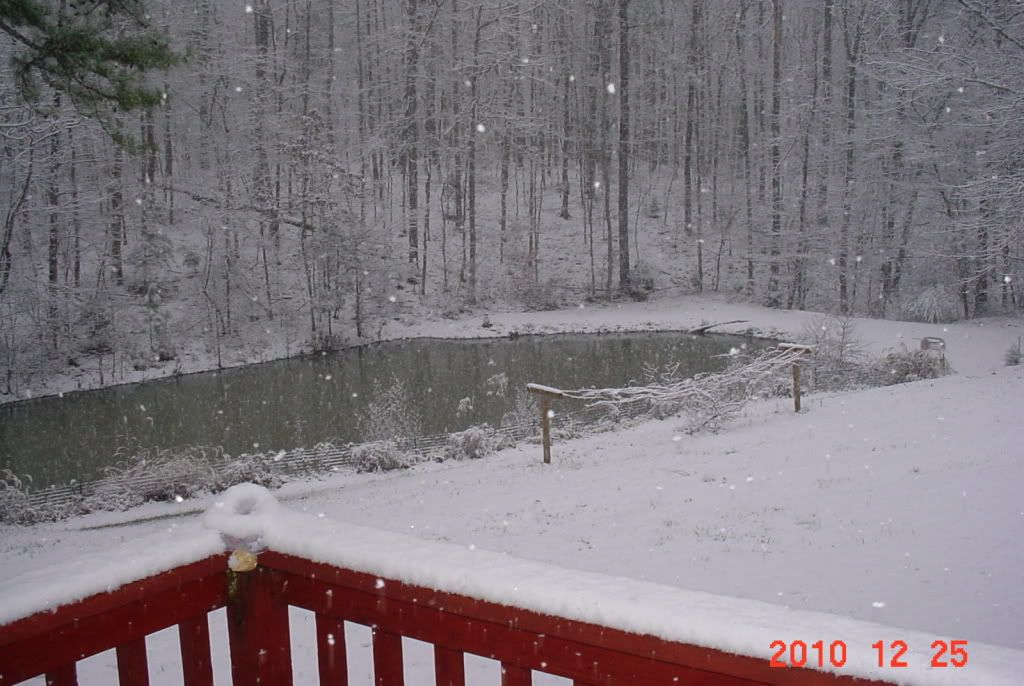 ---
If your to busy to go hunting, your just to busy.
Thanks Buck
We were supposed to get it but it missed us
18 years for us just a tad north of you buckshot.. 1993..

Only the 10th win in TN since like 1845 or so..

Awesome.. Ill post some pics i took.. my kids forgot about presents since we had snow outside.
That's alot of snow for you guys isn't it? I didn't think that you guys get snow down there, especially that much.
Moderator
Join Date: Nov 2007
Location: Oregon, Ohio
Posts: 8,380
Buckshot nice view/picture.
Join Date: Jan 2007
Location: Vermont
Posts: 5,701
awesome picture buckshot, us guys up here in the snowbelts don't mind sharing some of our snow storms with you folks...
---
Democracy is two wolves and a lamb voting on what to have for lunch.
Liberty is a well-armed lamb contesting the outcome of the vote.
-Benjamin Franklin

B&C 160 Class
Join Date: Jul 2010
Location: new york
Posts: 1,115
---
You want more from Buffalo.
Buckshot- i know what you mean.. white Christmas' are the best especially for the kids. My neice and nephews came over on Christmas eve to go sledding, was something we always talked about doing, but never had enough snow.

Did all your tennessee snow stick to the trees like our snow here in MO? It was a really wet snow..
---
James 1:2-8
Yea it was a heavey wet snow. It really couldn't have been better; it snowed Saturday AM and buy Monday the roads were clear to get into work with no problem.
---
If your to busy to go hunting, your just to busy.