Two decent bucks at my stand
---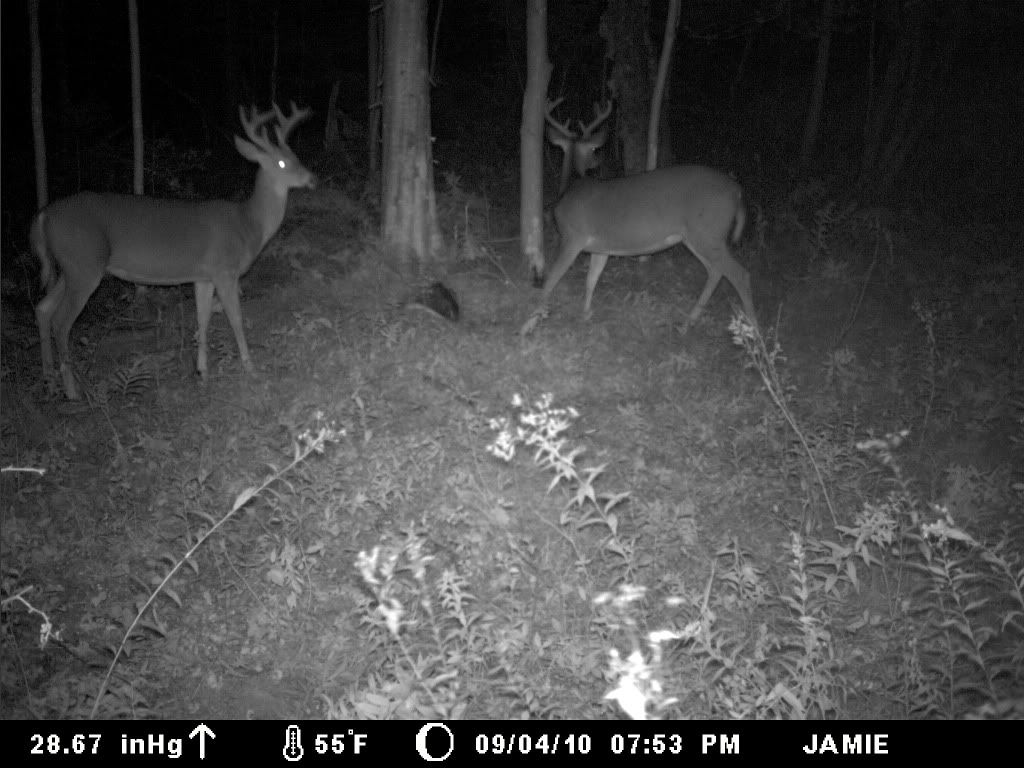 ---
GRAB LIFE BY THE HORNS
Join Date: Jan 2007
Location: Vermont
Posts: 5,701
cool visitors!!! Hope they stick around the neighborhood.
---
Democracy is two wolves and a lamb voting on what to have for lunch.
Liberty is a well-armed lamb contesting the outcome of the vote.
-Benjamin Franklin

lol me too!! looks promiseing!! so far 3 of us have cameras out and these bucks are sticking around mine!!lol good enough for me lol
---
GRAB LIFE BY THE HORNS
Moderator
Join Date: Nov 2007
Location: Oregon, Ohio
Posts: 8,380
very nice! Hope they continue to stay put.
cool pics and I too hope that they hang out till season for you.
Now if you can coax them out in the daylight. Great pics.
---
If your to busy to go hunting, your just to busy.
B&C 100 Class
Join Date: Jun 2009
Location: s.w. kansas
Posts: 168
Nice!!! Good luck.
---
guppy11
I hope you get to meet them and bring them home for supper !!!
Very nice...better than the little year old doe that I got on mine..although I just put it out 2 days ago.
B&C 120 Class
Join Date: Oct 2008
Location: Rhode Island
Posts: 394
looks promising! Good Luck