if i get the opportunity
---
if i get a chance i'll loose an arrow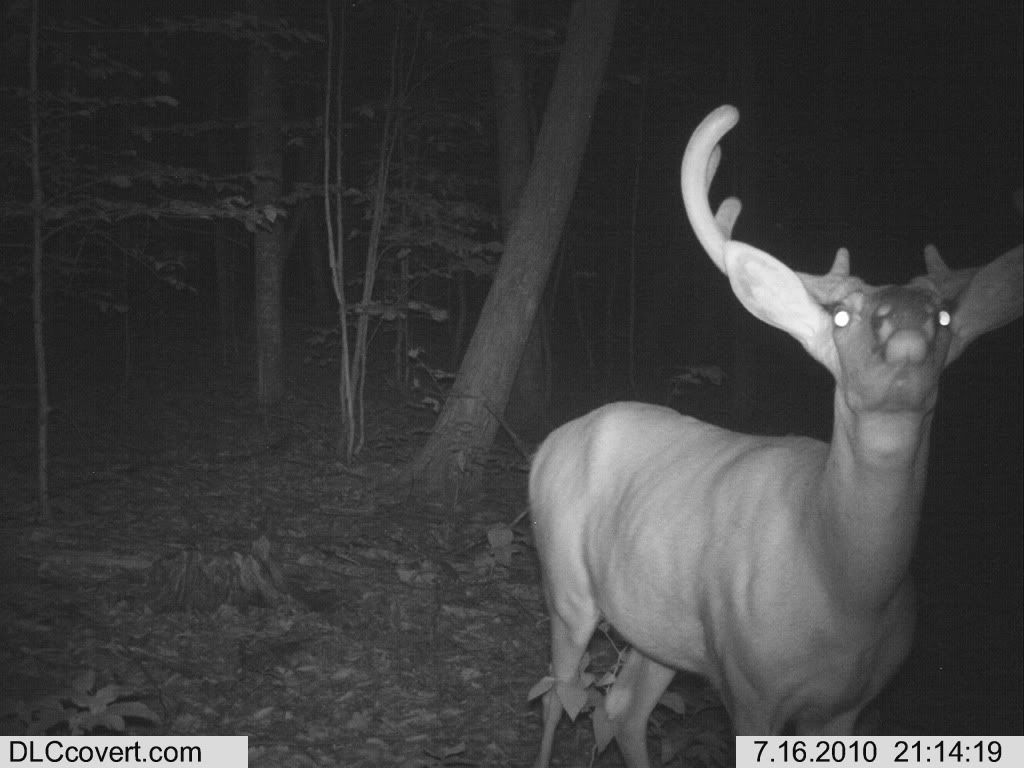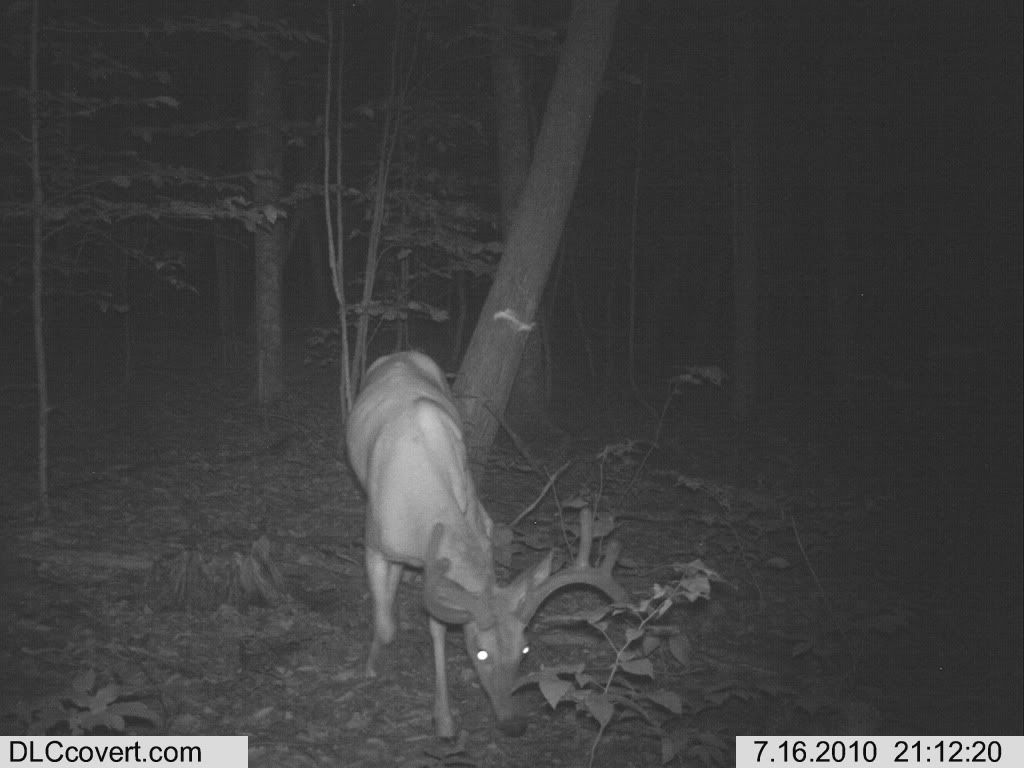 wow, pretty buck! hope you get a shot at him this season! good luck.
---
Tell me and I forget. Show me and I remember. Involve me and I understand.
Moderator
Join Date: Nov 2007
Location: Oregon, Ohio
Posts: 8,383
Man you got a nice one hanging around. The son is in PA right now and seeing a few bucks and lots of bears. He's cutting sauna wood, good boy!!!
hahahaha its good for him
I got an idea for you ronn. Start checking your camera everyday, rubbing your scent on everything, let the deer know that woods are safer in TN, and run that dude south about 600 miles so I can loose the arrow on him instead of you getting first shot.

Sound good?

Hope you get him. Good luck.
i'll see what i can do. grin

this guy looked up a lot. i think the ir reflection caught his eye. scent???????? he put his nose on the camera but didn't bolt and hung around for a couple more pics. a small bear had gone through maybe he was trying to wind that. don't know.
---
Last edited by ronn; 07-18-2010 at

09:08 AM

.
Quote:

i think the ir reflection caught his eye. scent????????
Lets hope it was the reflection or him just smelling the traces of the bear.
Are you a rubber glove wearing man when it comes to checking your camera? What steps do you take when checking a camera thats already in place and are there any extra steps you take when you know you have a good buck you wanna tag?
i spray my hands down with scent killer. i spray the camera and the area. like i said this guy stuck his nose on the camera and hung around for more pictures so i must be doing something right. i have lots of deer nose the cameras but not run off. i think there is a smell to electrical things in operation that nothing can be done about. i also believe they see the red light. how they perceive it i don't know, but it is seen. although it doesn't seen to bother them.
like this guy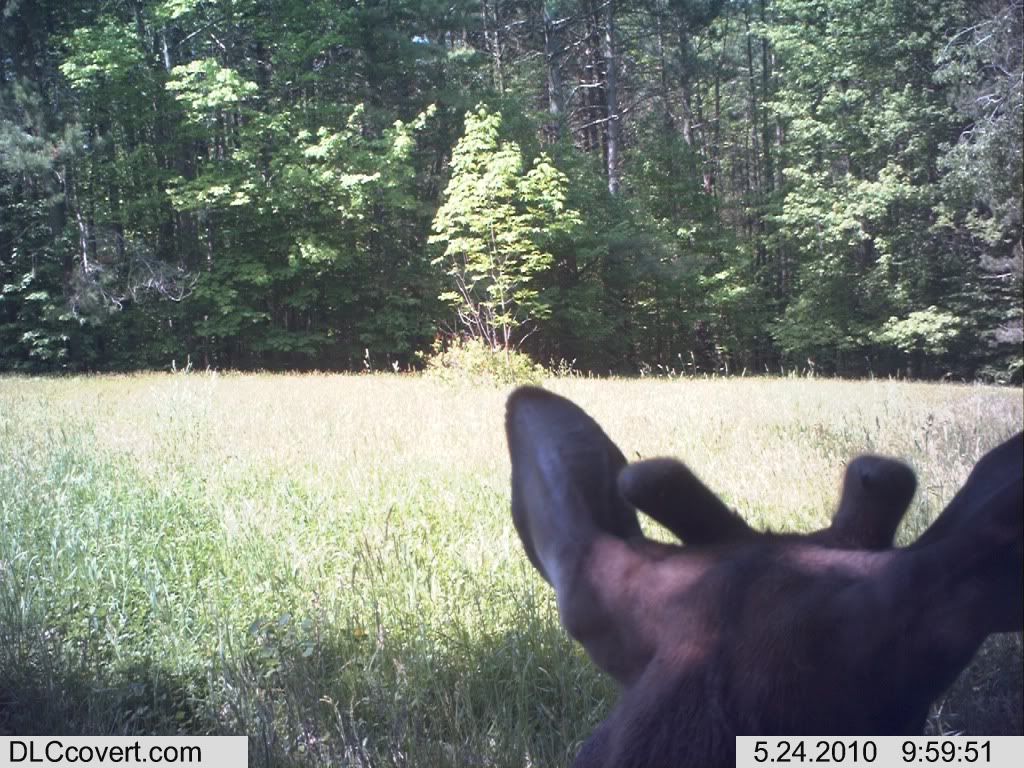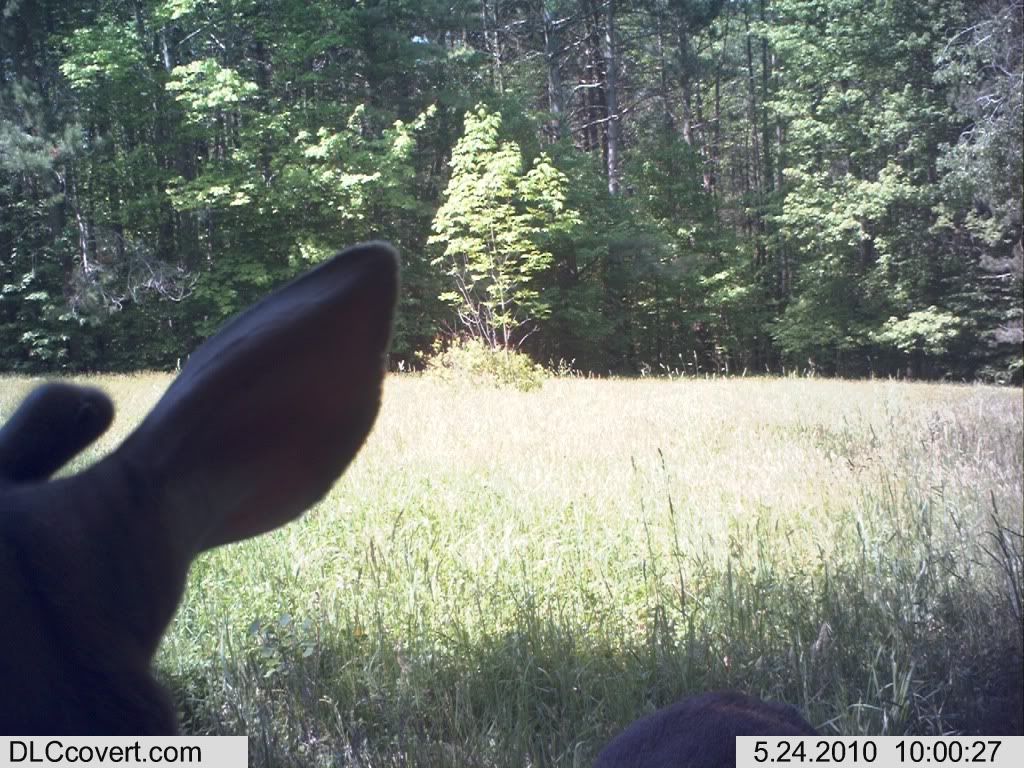 yes thats a turkey in the back ground
Ronn you sure you don't have a salt lick hanging from the camera