It's official!
---
After the mandatory 60 day drying out period the the buck I took on Christmas eve has made the Tennessee Deer Registry with a net score of
141" it grossed 143 6/8. Yea! it's been a long time coming. It was just the ninth buck from the county entered in the book since 1960's
.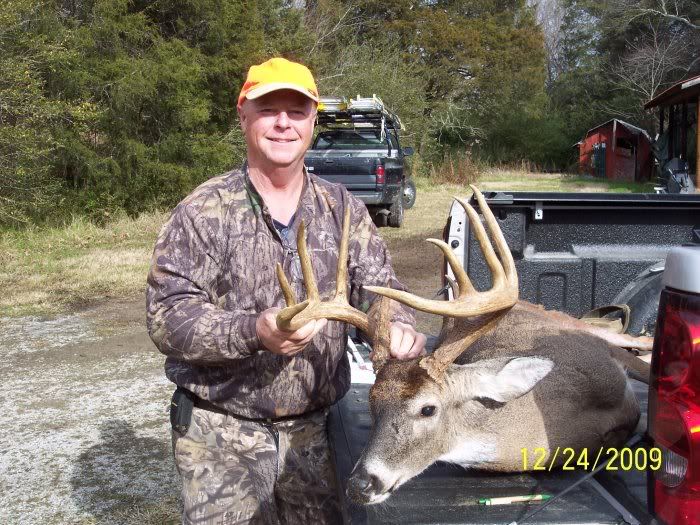 congrats its a great deer. at least tn does it by number of inches. nh its 200 pounder culb or whatever, but you get a patch for your wool hunting coat.
Moderator
Join Date: Nov 2007
Location: Oregon, Ohio
Posts: 8,380
Awsome Buckshot, congrats on a real nice wall trophy!
cool, good deal. nice buck.
---
American by birth, Southern by the grace of God.
Great lookin' buck! Congrats!!!
B&C 100 Class
Join Date: Jun 2009
Location: s.w. kansas
Posts: 168
Nice buck and Congradulations!
---
guppy11
that's great! awesome buck, congrats!
---
Tell me and I forget. Show me and I remember. Involve me and I understand.
Join Date: Jan 2007
Location: Vermont
Posts: 5,701
That's awesome,, Congratulations!!!
---
Democracy is two wolves and a lamb voting on what to have for lunch.
Liberty is a well-armed lamb contesting the outcome of the vote.
-Benjamin Franklin