went for a ride today
---
I went for a ride to pittsburg (NH) today to check out a friends new camp. we saw 40 deer total but in one group there were 4 bucks. 3 still sporting head gear and one missing one side. must be healthy. we also saw a handfull of turkeys, that was a surprise, and a moose. so ya'll know from pittsburg you can spit into canada. the deer are for sure yarded up, up there.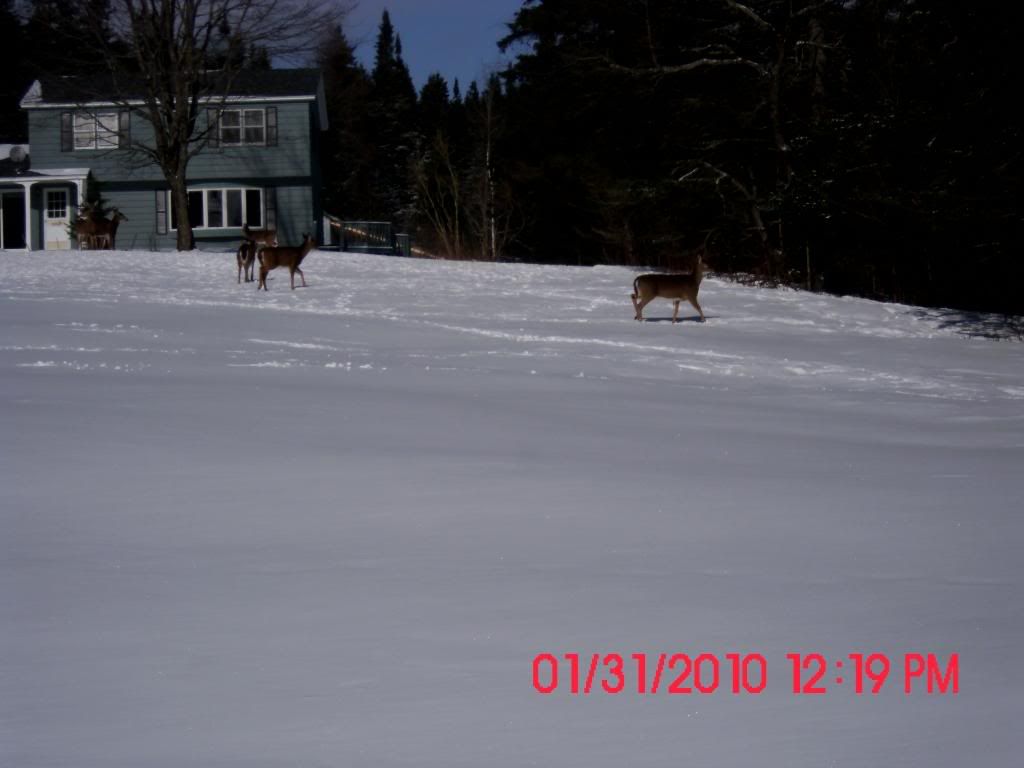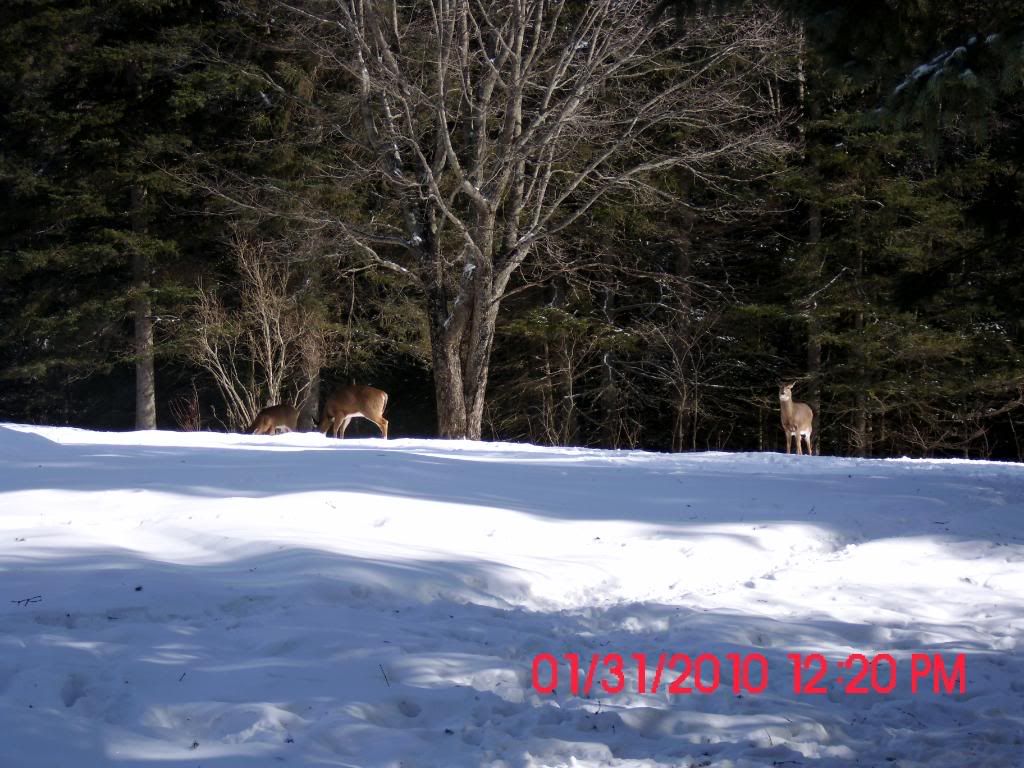 best i could do for pics
---
Last edited by ronn; 01-31-2010 at

06:59 PM

.
sounds like they are just starting to shed. may be why I havent found any here yet.

Pics are fine, makes me want to climb a tree!!!
B&C 120 Class
Join Date: Jun 2007
Location: Southern New Hampshire
Posts: 283
It's been awhile since I have hunted up to the North Country. It's hard hunting up in those big woods. I tell myself I will go next year but never get around to it. Missed the biggest deer of my life up there about 10 years ago. The next day a guy in the camp down the road shot it 100 yards from where I missed...Live and learn. (244# 6 pointer) Nice quality pics.