my '09 archery buck
---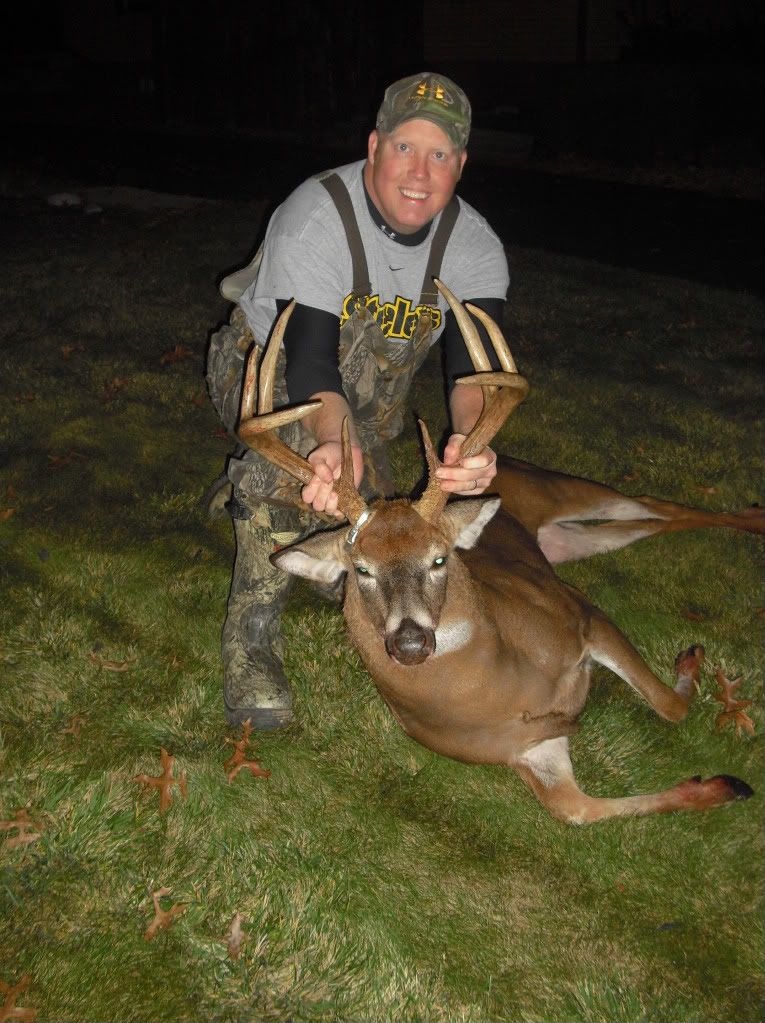 Great buck and congrats to you deputy!!!!!
Congrats!Very nice!
---
Knight:Born To Hunt
Join Date: Jan 2007
Location: Vermont
Posts: 5,701
Congratulations !!! Awesome buck!!!
---
Democracy is two wolves and a lamb voting on what to have for lunch.
Liberty is a well-armed lamb contesting the outcome of the vote.
-Benjamin Franklin

the story behind it!
---
thanks everyone! after 18 years of watching everyone else with their big bucks it finally is my turn. the taxidermist said he would score in the mid 130's but since i got him with a crossbow he won't classify for pope and young. but i'm very satisfied with this deer. it was about a 30 yard shot and i shot at 3 p.m. tues. it's funny because i wasn't gonna go but had a gut feeling i should, thank goodness i did:) he was the first deer i saw that day after getting on stand at 12:45. he has great mass all the way out. i couldn't be happier and got to track him for about 100 yards with my father-in-law and bro-in-law whom i got into hunting about 7 years ago so that made it even better! looking forward to seeing all of you holding your trophys, GOOD LUCK!
Scrub Buck
Join Date: Nov 2009
Posts: 9
Moderator
Join Date: Nov 2007
Location: Oregon, Ohio
Posts: 8,383
Very nice buck there DD, no matter how you got him its a record for you! Nice going.