Coyote (pic)
---
First picture with the cuddeback. Nice size coyote, looking for some breakfast.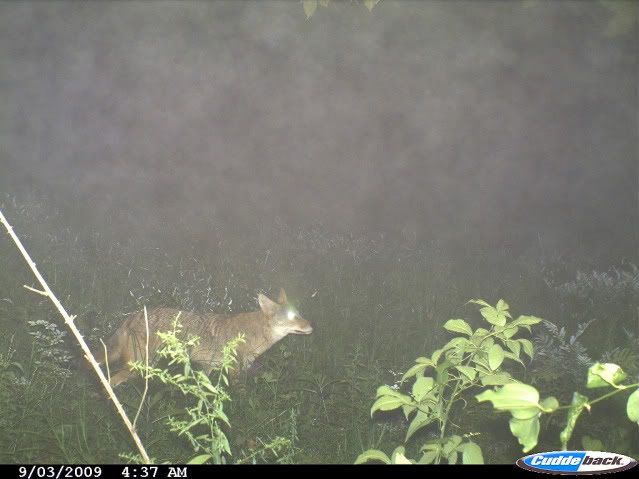 Nice . he will be back with his friends
shoot em shoot em now
---
Now therefore take, I pray thee, thy weapons, thy quiver and thy bow, and go out to the field, and take me some venison.
Genesis 27:3 "The thinking deer hunter should mature through three phases during his hunting life. First phase, "I need to kill a deer." Second phase, I want to harvest a nice deer. And last phase, we must manage this resource so our children and their children can experience the grand tradition of good deer hunting." - Jim Slinsky
Thats a pretty one. Would look good full body mounted.