A very nice young buck, he has great potential.(pics)
---
He'll be a nice buck in about three years, should be a stud by then.
Pictures are a little fuzzy, crappy camera. Got these about 40 yrds off our county road. He's about 2 1/2 years I think.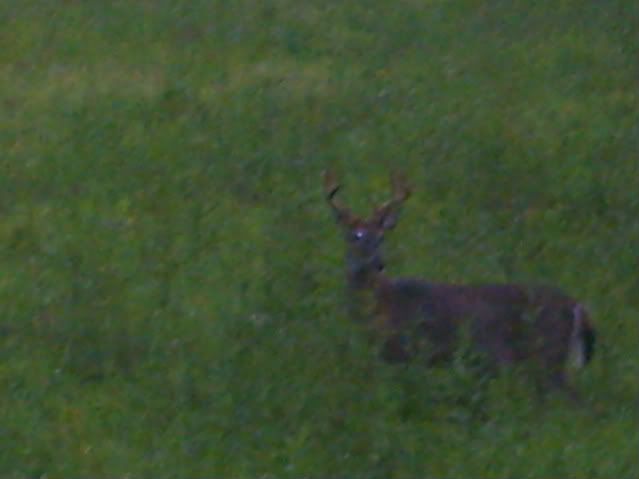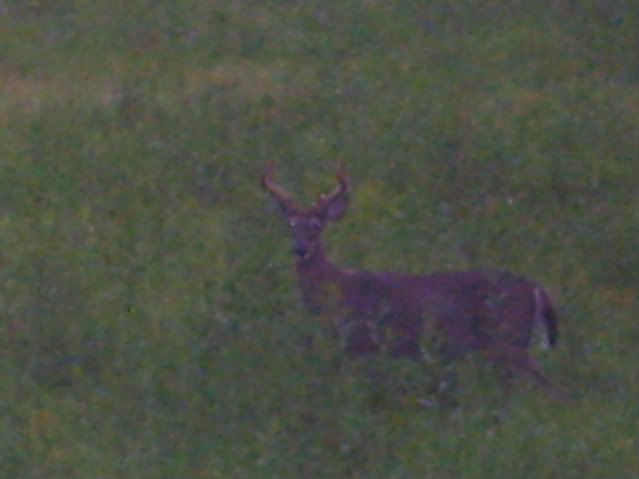 Certainly looks like a soon to be dandy.
yep nice buck. 2 years may do it for him.