a swim
---
went for a quick swim after work today. normally not a big deal but ice out was a couple days ago.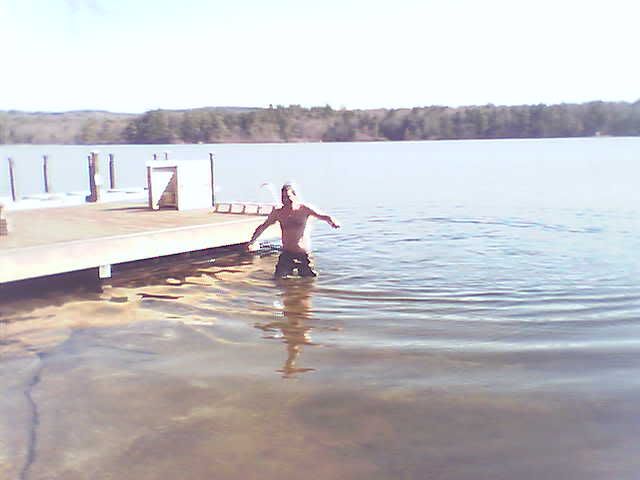 yeah it was cold
You have something in common with an early morning longbeard. You're both out of your tree man LOL
Moderator
Join Date: Nov 2007
Location: Oregon, Ohio
Posts: 8,381
Something seriously wrong there!
B&C 140 Class
Join Date: Jan 2008
Location: Maryland
Posts: 790
You should have put your bathing top on, YOUR'E NIPPLES ARE SHOWING. I'm sure everything else was gone after that!
Another hunter bored during the offseason!!!!
I would like to see the next picture frame that shows Ron walking on top of the water getting out of there!
What do you think he said as he hit the water, probably can't repeat it on this forum.