Off subject a little but this is a Crawfish I caught the other day. I like to cook up the big ones like lobster daintys with the melted butter and a little hot sauce.
And this you would normally call a flask but this looks like a dang 5 gallon gas can but the guy that owns it said there is Crown Royal in it whatever that is.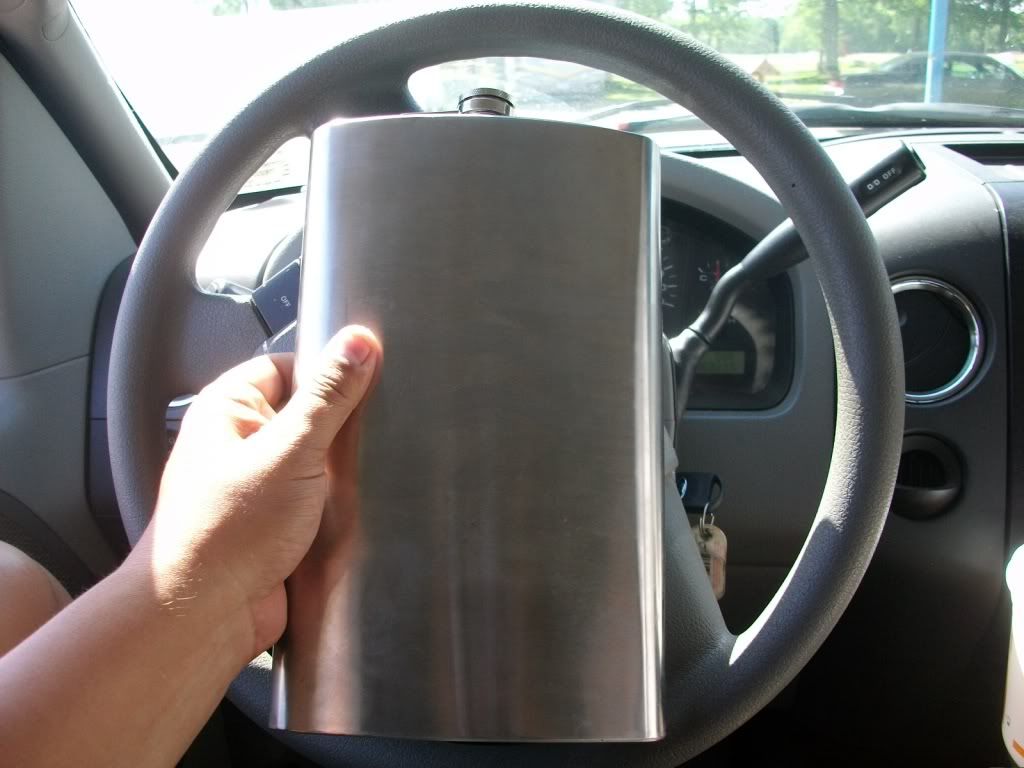 I am sooooooooooooooooooo jealous .that looked like an awesome time the food looked good too
---
Now therefore take, I pray thee, thy weapons, thy quiver and thy bow, and go out to the field, and take me some venison.
Genesis 27:3 "The thinking deer hunter should mature through three phases during his hunting life. First phase, "I need to kill a deer." Second phase, I want to harvest a nice deer. And last phase, we must manage this resource so our children and their children can experience the grand tradition of good deer hunting." - Jim Slinsky
Why wasnt I invited??????????????????????????????????

Just joking.. That looks like a heck of a good camping trip..
I have some pics of Fathers day 2010 coming soon..........
The ATV ride sure looked like a big time, thanks for sharing.
---
If your to busy to go hunting, your just to busy.
OK here we go...I have some pics of the 2010 ride
Bumming around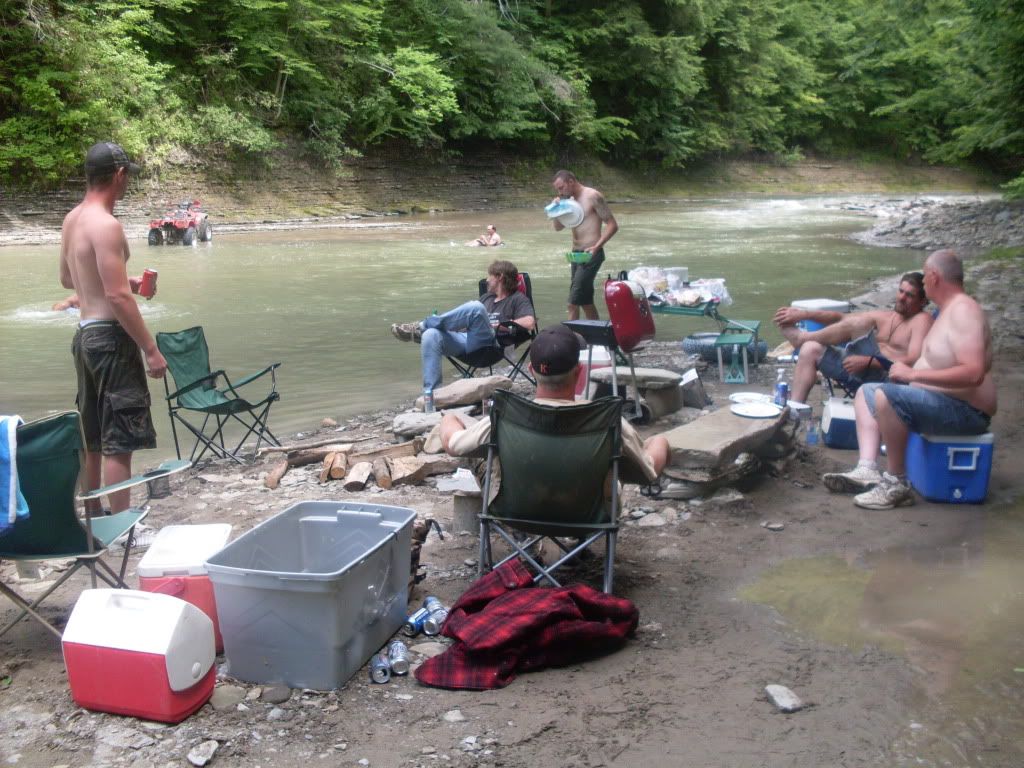 Time Out "Salute"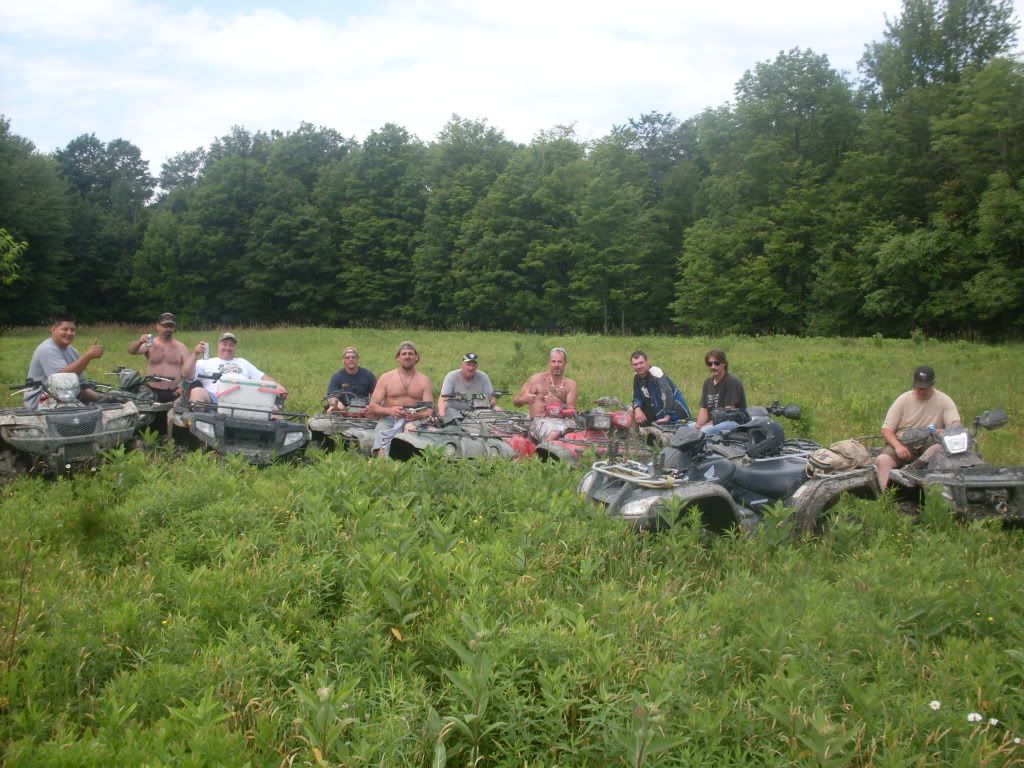 Oh My Goodness.....Perch filets in egg and all kinds of great seasoning and fried to perfection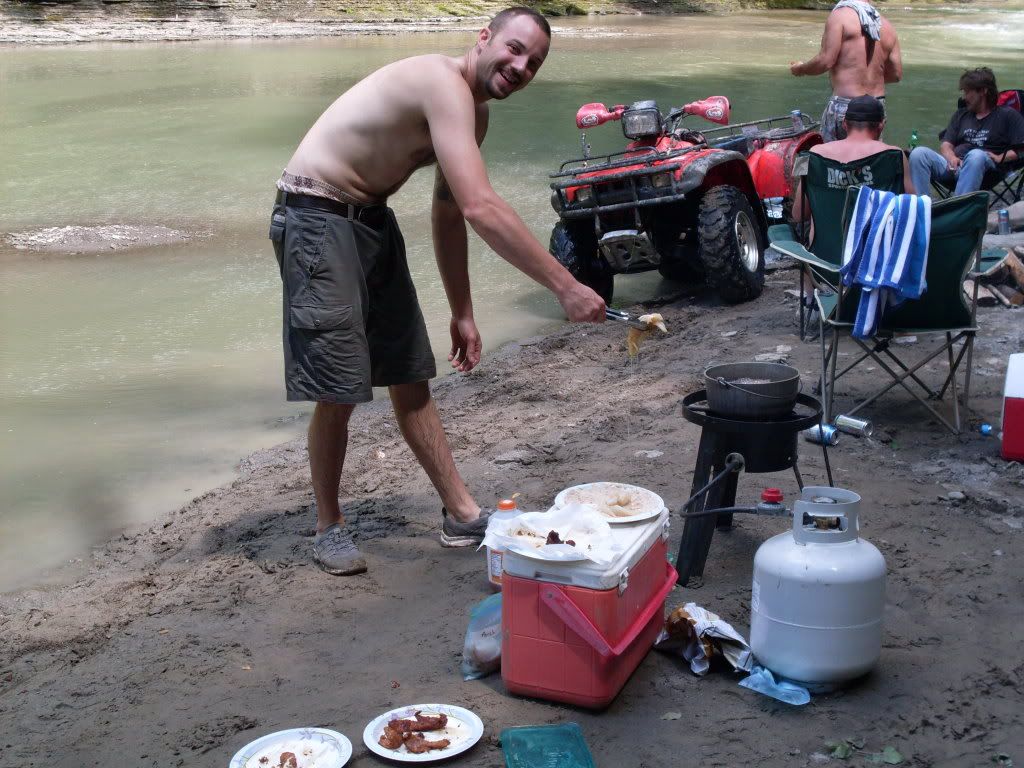 Another time out
Man Overboard!!!!!!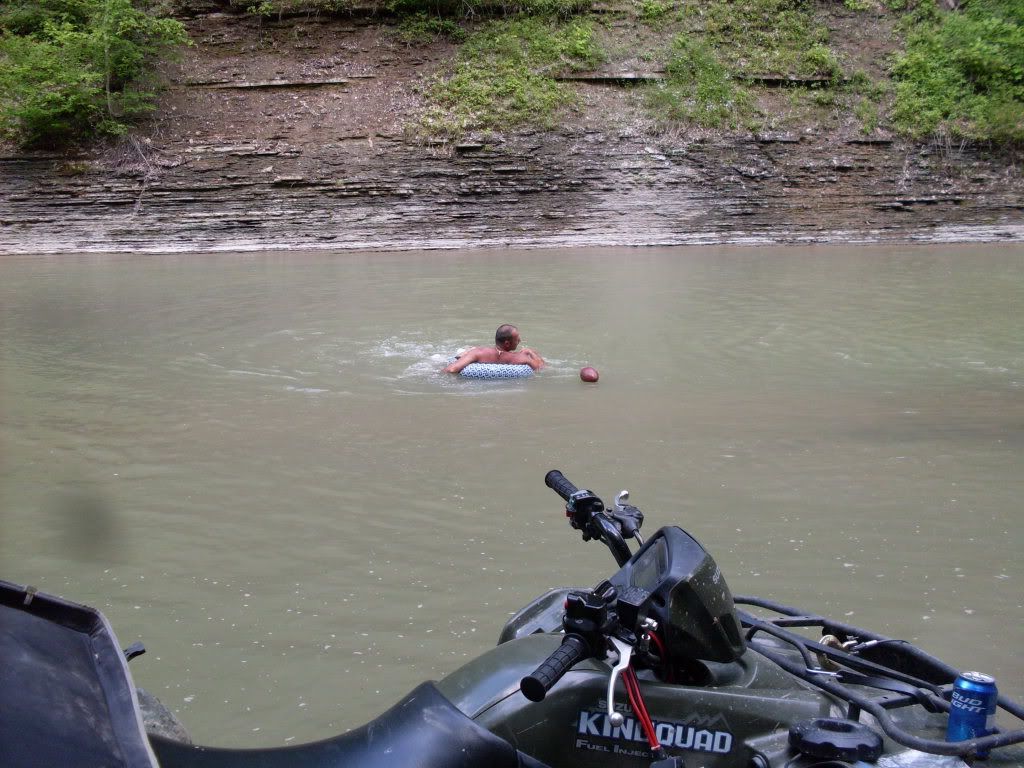 Another time out
They say "never swim on a full stomach". Well as you can see TG has a very full stomach and still pulled off a perfect triple backflip, twirl, twist, front, turn, somersault/barrel roll/nose dive, etc. etc. Scored a perfect 10 LOL
And another time out, there were some stuck in a mud hole we were waiting on
Moderator
Join Date: Nov 2007
Location: Oregon, Ohio
Posts: 8,380
Looks like all had a great time!
Do you still have your shoes on during your olympic style dive? Good looking action shot.. The only thing that could have made it better is if the guys in the background were freaking out, pulling their hair out acting like you werent suppose to fall in.

If it would have been my scrawny self in the background I would have struck a flexing pose. Just so you fellows would know I can throw a 300lber off a cliff! lol

Enjoyable looking ride.
Just adding some more pics of stuff in here
My boy with the 22 plinking things, wish I had my digital camera to capture the glimmer of the ice crystals in the sunlight off of the trees.