B&C 100 Class
Join Date: Jan 2009
Location: Talmo, Georgia
Posts: 36
My two this season.
---
This is the 8 point I got on the evening of November 2nd.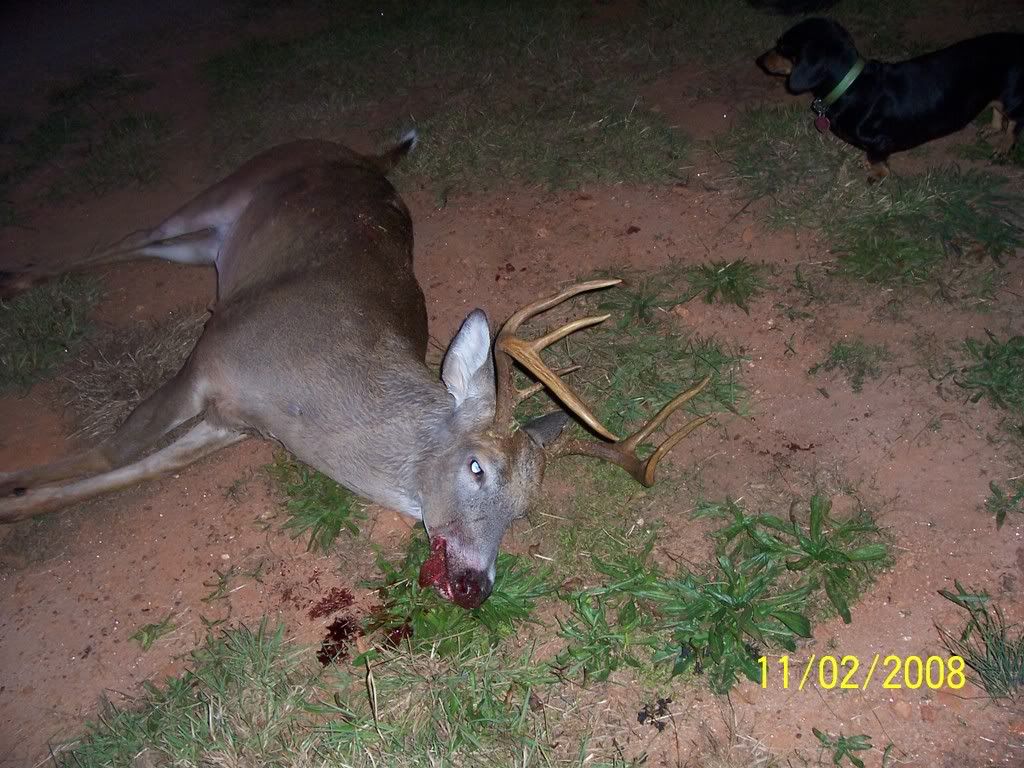 This is the 10 point I got Thanksgiving morning.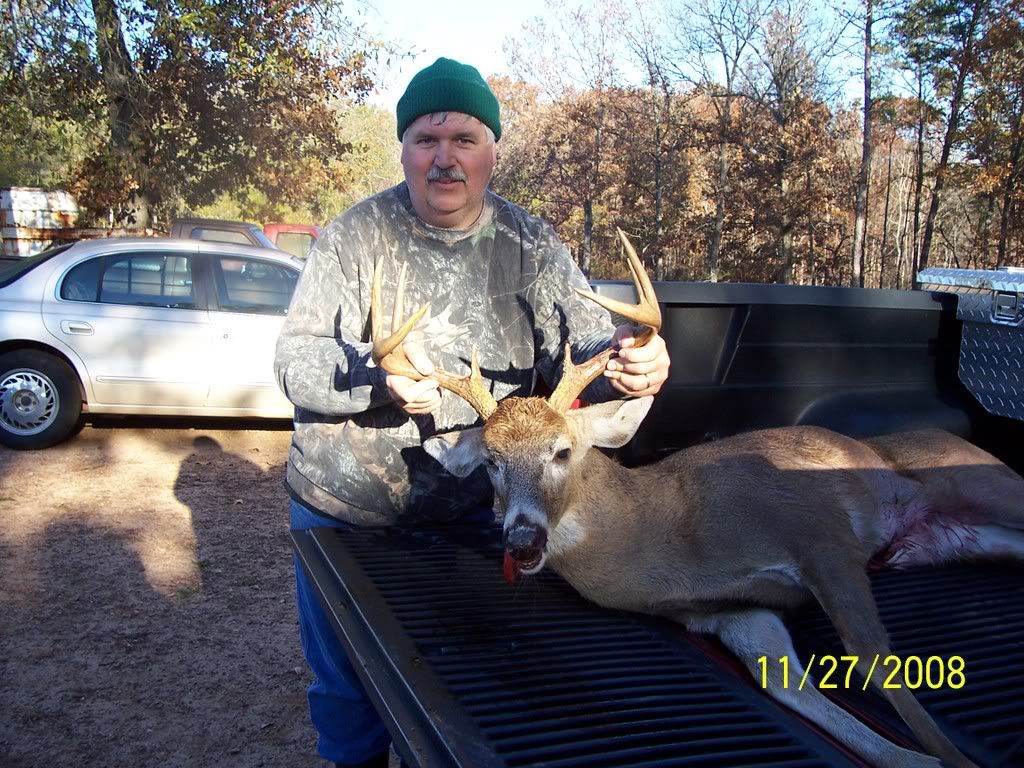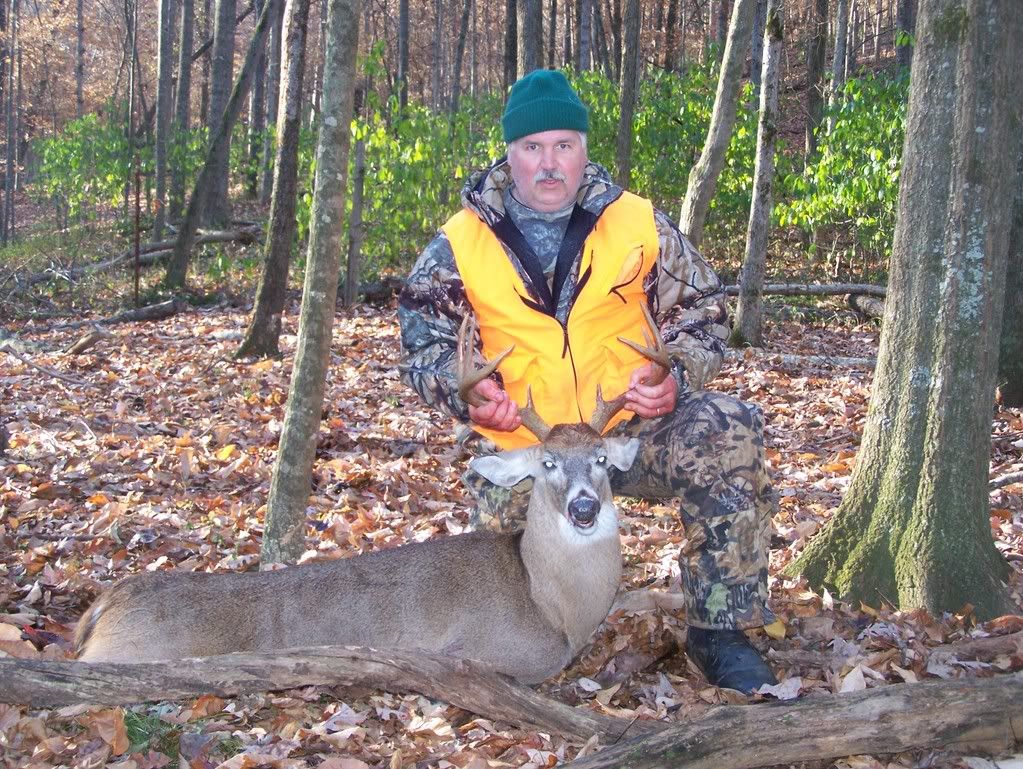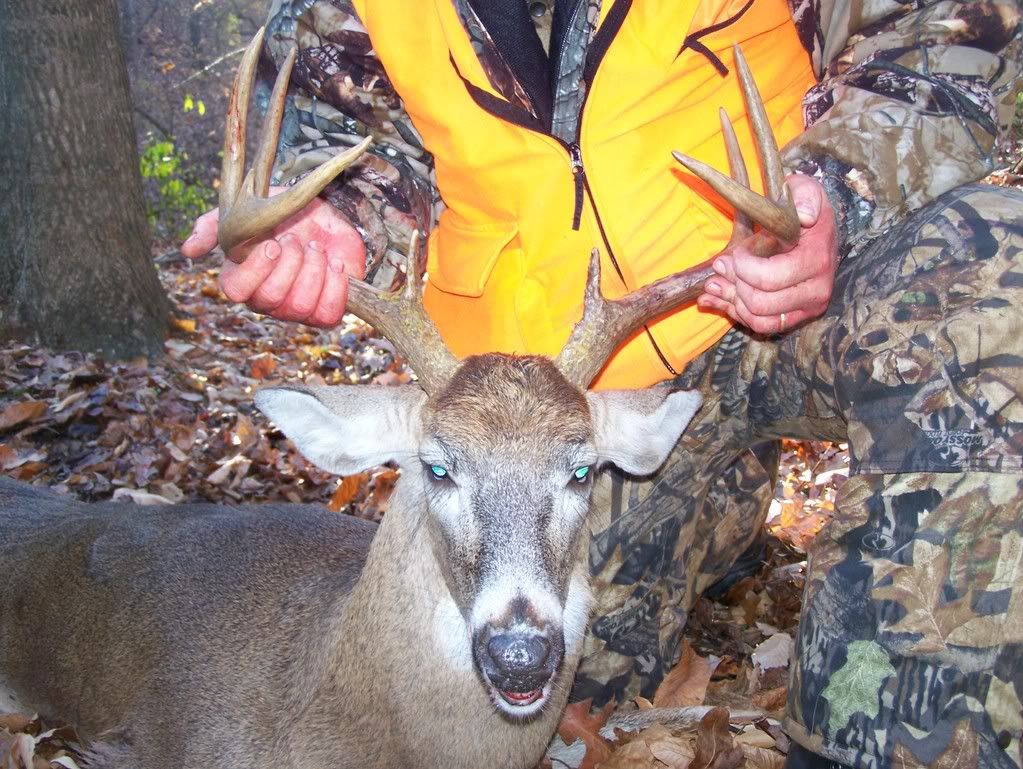 Join Date: Jan 2007
Location: Vermont
Posts: 5,701
Very nice deer, Congratulations & welcome to the deer hunters club.
---
Democracy is two wolves and a lamb voting on what to have for lunch.
Liberty is a well-armed lamb contesting the outcome of the vote.
-Benjamin Franklin

Moderator
Join Date: Nov 2007
Location: Oregon, Ohio
Posts: 8,381
Two very nice bucks, and welcome to the site.
You have 2 very respectable bucks!! And welcome to the forum!!!
---
GRAB LIFE BY THE HORNS
Good looking deer
Welcome to the club
B&C 100 Class
Join Date: Dec 2008
Location: Kentucky/ kansas
Posts: 190
great deer man good luck next year too
Looks like you had a good year.. Congrats on the pair..
nice job.......................
---
Now therefore take, I pray thee, thy weapons, thy quiver and thy bow, and go out to the field, and take me some venison.
Genesis 27:3 "The thinking deer hunter should mature through three phases during his hunting life. First phase, "I need to kill a deer." Second phase, I want to harvest a nice deer. And last phase, we must manage this resource so our children and their children can experience the grand tradition of good deer hunting." - Jim Slinsky