Deer pictures
---
NICE BUCK RIGHT BEHIND MY HOUSE.FORGOT I HAD THIS CAMERA OUT.BATTERIES WENT DEAD IN NOVEMBER.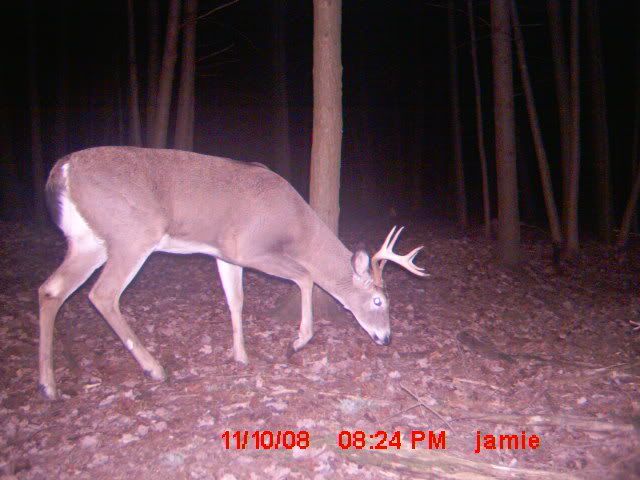 ---
GRAB LIFE BY THE HORNS
Moderator
Join Date: Nov 2007
Location: Oregon, Ohio
Posts: 8,381
Boy would I like to see him next week . Nice pics.
That will make him next years deer. Hopefully your neighbors didnt get him.
Scrub Buck
Join Date: Jun 2009
Posts: 1
I would wait until 2010 or 2011 on him he still a small buck may a year and a half old
Scrub Buck
Join Date: Aug 2009
Posts: 5
hi
---
thats some nice bucks you got there