new area pics
---
new area. scouting for next seaon in about 250 days.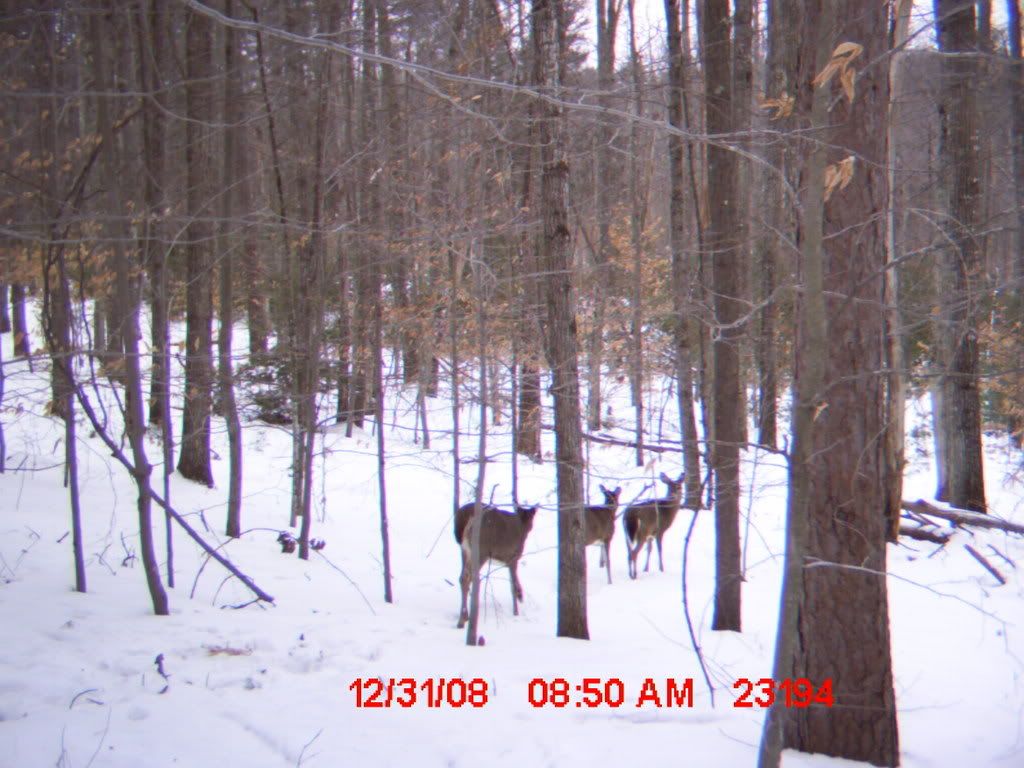 looks like a good area...nice pics ronn...how do you post the pics that big?
time will tell how good it is. got a long way to go before the season starts. get them to photobucket. left click the img code under the pic. goto my post and right click a menu pops up and left click paste.
this will give you some idea of what the trails look like this time of year for those of you that don't get much of this white stuff. hopefully the deer will be using the same basic trails this coming season.
When we get a good snow I like to go follow the trails. It's a good way to see their current travel paths, we just don't get much of the white stuff.

Godd looking spot.
theres about 20" on the ground. its just getting started. the deer may leave and yard up else where but this should be a pretty good indicator of what will be happening next fall.
Moderator
Join Date: Nov 2007
Location: Oregon, Ohio
Posts: 8,383
ronn looks good, nice pictures. Less than a week to go for the last hunt. I hope PA has 2-3" of the white stuff. Ronn, when does the bucks drop their antlers in your area, mid Jan??
yeah thats about right. the older biger bucks drop first. more wore out i guess. I'm hearing that bucks have dropped already in other parts of the country. not sure why so early but the local guys are thinking it was early as well.
Moderator
Join Date: Nov 2007
Location: Oregon, Ohio
Posts: 8,383
I thought extereme cold weather contributed to the early dropping? Talked to my brother-in-law yesterday the UP of Michigan has already gotten 140" of measurable snow fall.
they can keep it. that was about our total for last year