Scrub Buck
Join Date: Dec 2010
Posts: 1
18 point
---
This buck was taken in west TN on Nov 22nd
Join Date: Jan 2007
Location: Vermont
Posts: 5,701
Awesome Buck! Congratulations!!
---
Democracy is two wolves and a lamb voting on what to have for lunch.
Liberty is a well-armed lamb contesting the outcome of the vote.
-Benjamin Franklin

Moderator
Join Date: Nov 2007
Location: Oregon, Ohio
Posts: 8,381
B&C 100 Class
Join Date: Oct 2010
Location: Michigan
Posts: 32
Very unique looking rack.
Congrats.
Here's a Tennessee buck killed with a crossbow this week just north of Chattanooga.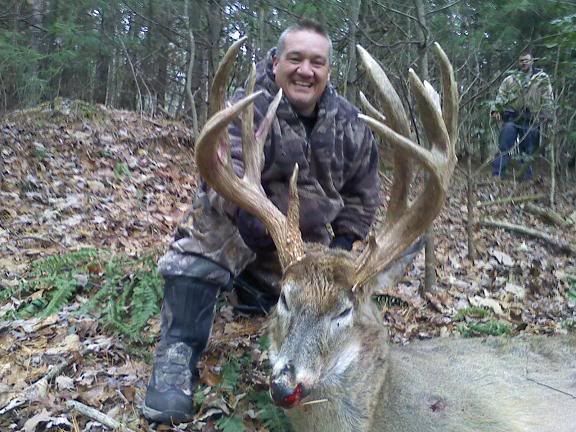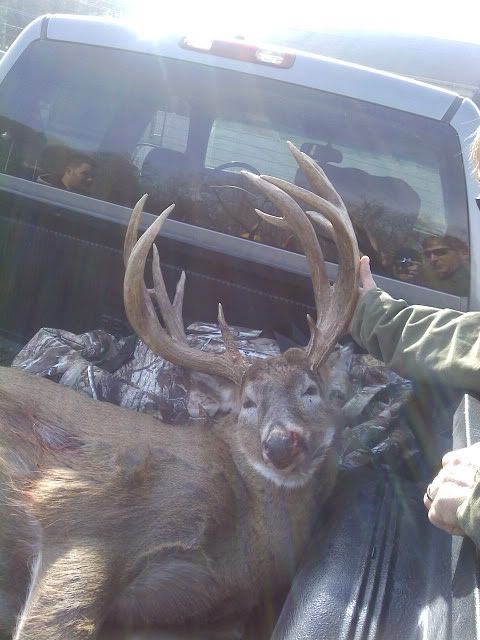 ---
If your to busy to go hunting, your just to busy.
---
Last edited by Buckshot; 12-11-2010 at

01:51 PM

.
Thats a dandy Buckshot.. Love the thickness on them horns..