not a deer but...
---
not a deer but got it with my PSE Xforce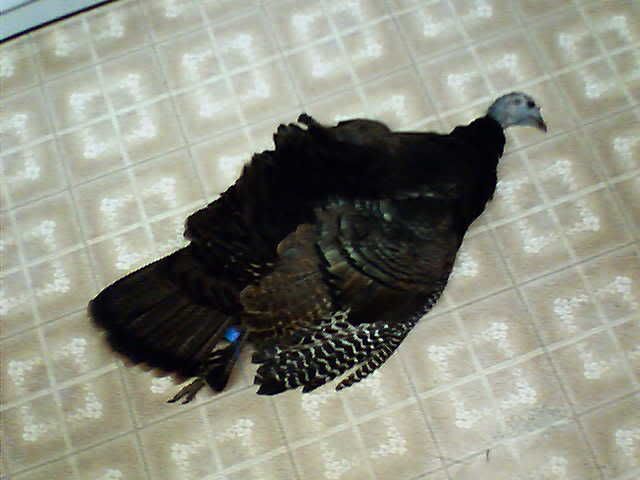 Very cool.
---
Tell me and I forget. Show me and I remember. Involve me and I understand.
Not a deer... But its wildlife and you was hunting.. Congrats..
a hen for the thanksgiving table.WTG
---
Now therefore take, I pray thee, thy weapons, thy quiver and thy bow, and go out to the field, and take me some venison.
Genesis 27:3 "The thinking deer hunter should mature through three phases during his hunting life. First phase, "I need to kill a deer." Second phase, I want to harvest a nice deer. And last phase, we must manage this resource so our children and their children can experience the grand tradition of good deer hunting." - Jim Slinsky
That's very cool. You're a great shooter.
Congrats ronn:
I was thinking of hunting them w/ my new bow but I think I will use my mossy this year & stick to the elusive whtetail w/ the bow
your just a killing machine...way to go