my target
---
guess who's been back several times.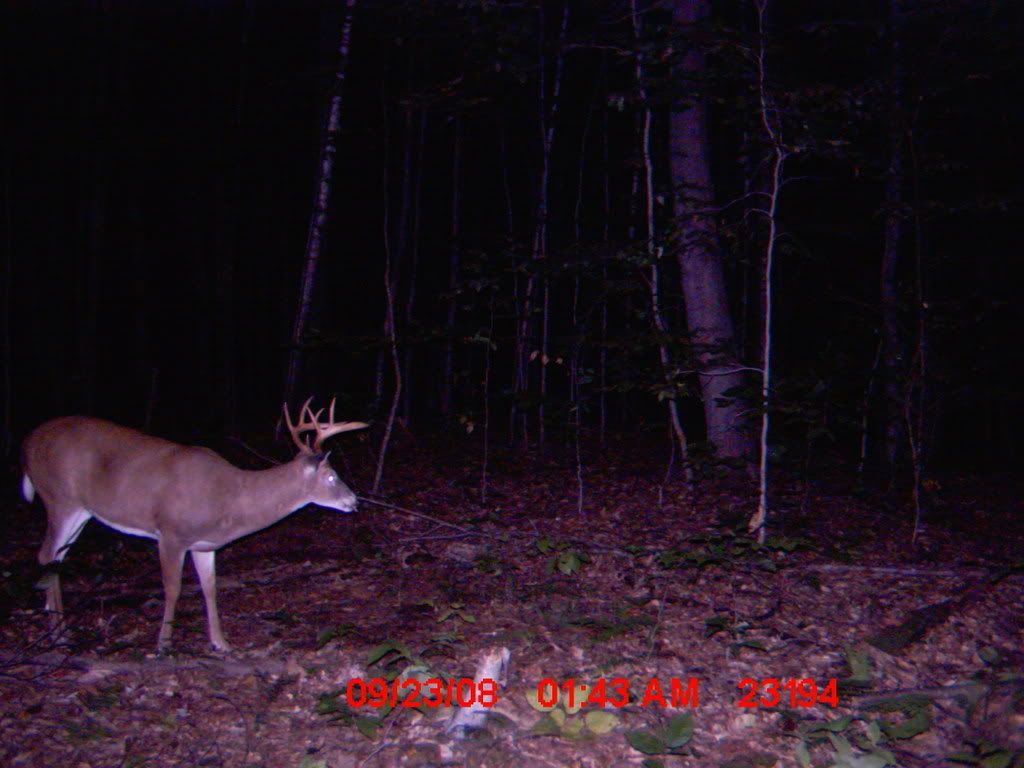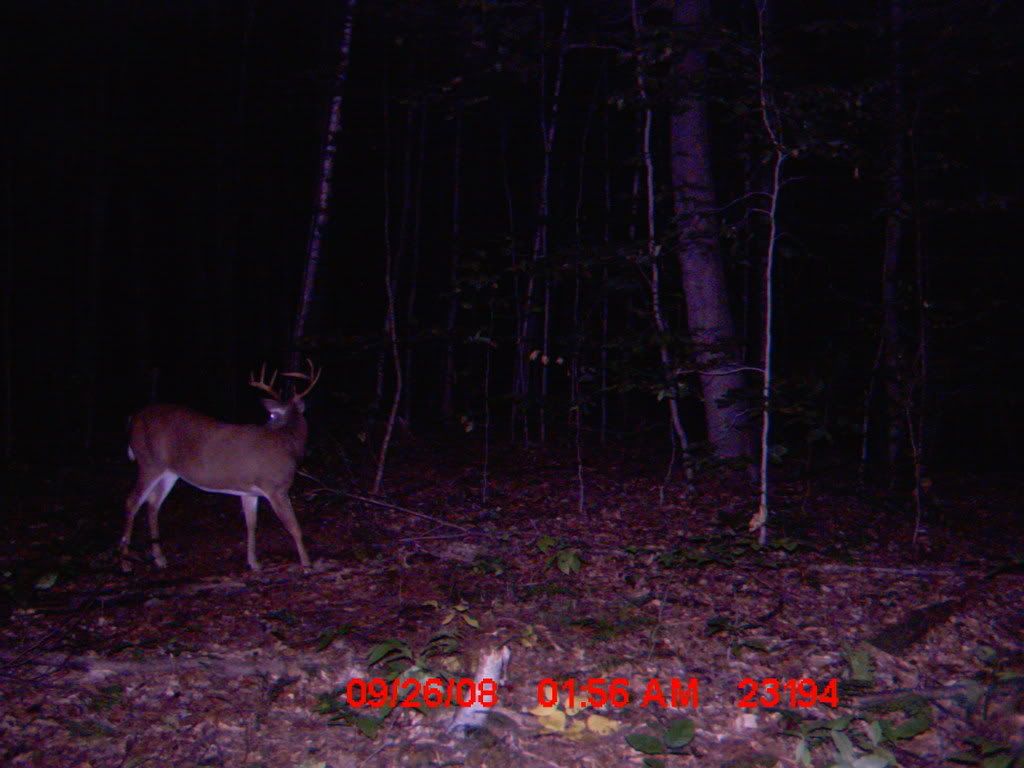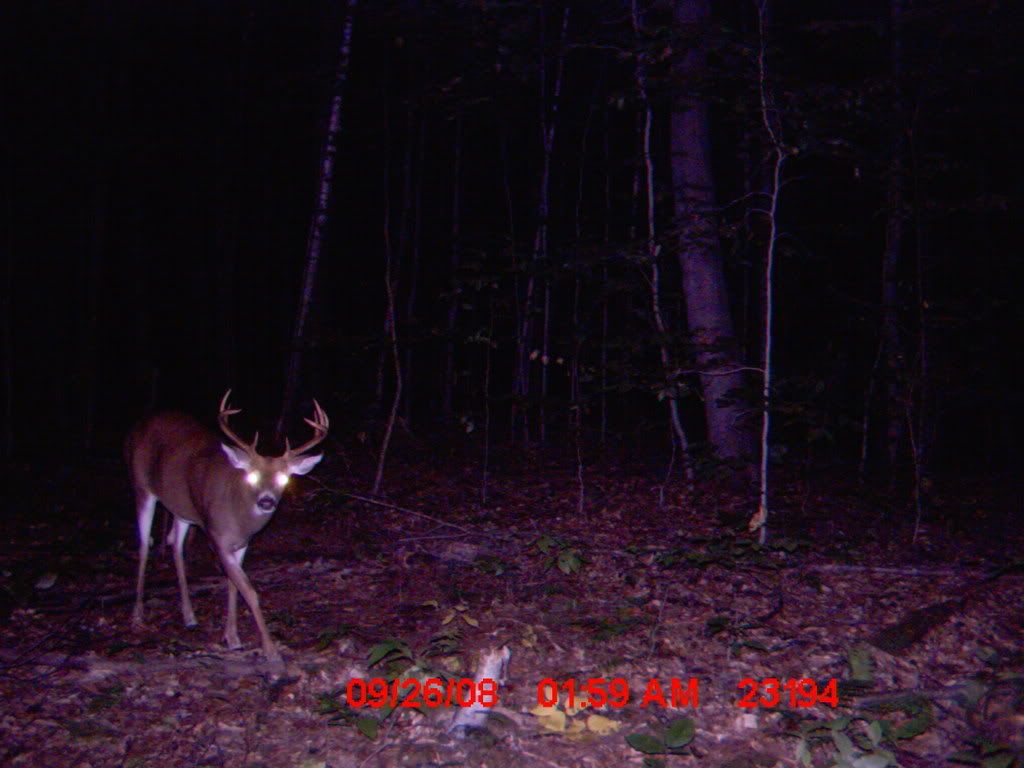 He's in there kinda late Ron, or early depends on how you look at it....
---
We cannot continue to do the same things and expect different results
yeah but i got a plan, time, and a couple tricks on my side. so that means i'll have about a 2% chance of getting him. got a couple pics of him at like 11 pm. i think he's hold up all day in a hundred acre clear cut that you'd need a dozen beagles, a match and ten gallons of gas to get him out of.... or a challenger or hot doe.
---
Last edited by ronn; 10-01-2008 at

12:52 PM

.
Good luck Ron. Hope you poke a hole in him....
---
We cannot continue to do the same things and expect different results
well there is always night vison goggles
Yes...good luck Ronn.
---
Tell me and I forget. Show me and I remember. Involve me and I understand.
or a big full moon with a feeder in front of your stand....
good luck ronn
Moderator
Join Date: Nov 2007
Location: Oregon, Ohio
Posts: 8,383
ronn thats a nice buck and he looks nice on the weight. How does he stand up to the average buck in your area? Oh, good luck on the big travel hunt coming up soon.
everyone wants a 200 lb field dressed and the odds are preety good. like most places the highest percent of bucks shot are only 1 1/2 years old. a 3 1/2 year old buck could range from 150 to 200 lbs dressed. the mount i had done wieghted in at 196 shot on thanksgiving and the avatar buck was 189 during the rut. i,m guessing the deer in the pic will go 170ish dressed. there is a rumor that a few years back a 305 dressed was taken and 250's and up are shot every year.
Ronn,you must be excited he came back!!where is all his friends lol.good luck.the two 8ptrs i have on camers haven't been back for a week or so i know there still around.
---
GRAB LIFE BY THE HORNS