09-30-2008, 08:43 AM
Join Date: Jan 2007

Location: Vermont

Posts: 5,701
---
Quote:
Originally Posted by
East Texas Droptine
I don't know Bruce....I want to say 4.5 yrs old....but his neck and belly are really messing me up...Based on last year's pics he looked 3.5 and the year before that he looked 2.5....well here are the pics from the past years...
Last Year --> Year Before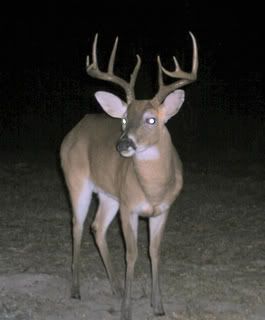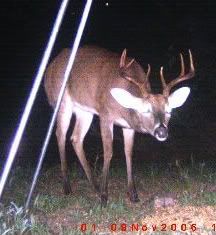 In the 2006 Pic, I gotta say he looks more like a 3.5 yo buck which would make him 4.5 yars old last year and 5.5 this year.

Also, a 2.5 year old buck will most likey have a small to medium set of antlers where at 3.5 will have med to large antlers. I would say in the 2006 pic he has a med - large set, I don't believe they are small - med sized.
So now (especially) after seeing your "thru the years pics" I'm convinced more now than before this deer is clearly 5-1/2 years old.
__________________
Democracy is two wolves and a lamb voting on what to have for lunch.
Liberty is a well-armed lamb contesting the outcome of the vote.
-Benjamin Franklin