new cam location
---
tried putting my camera in where i got that baldy last year to my surprise this is what i found.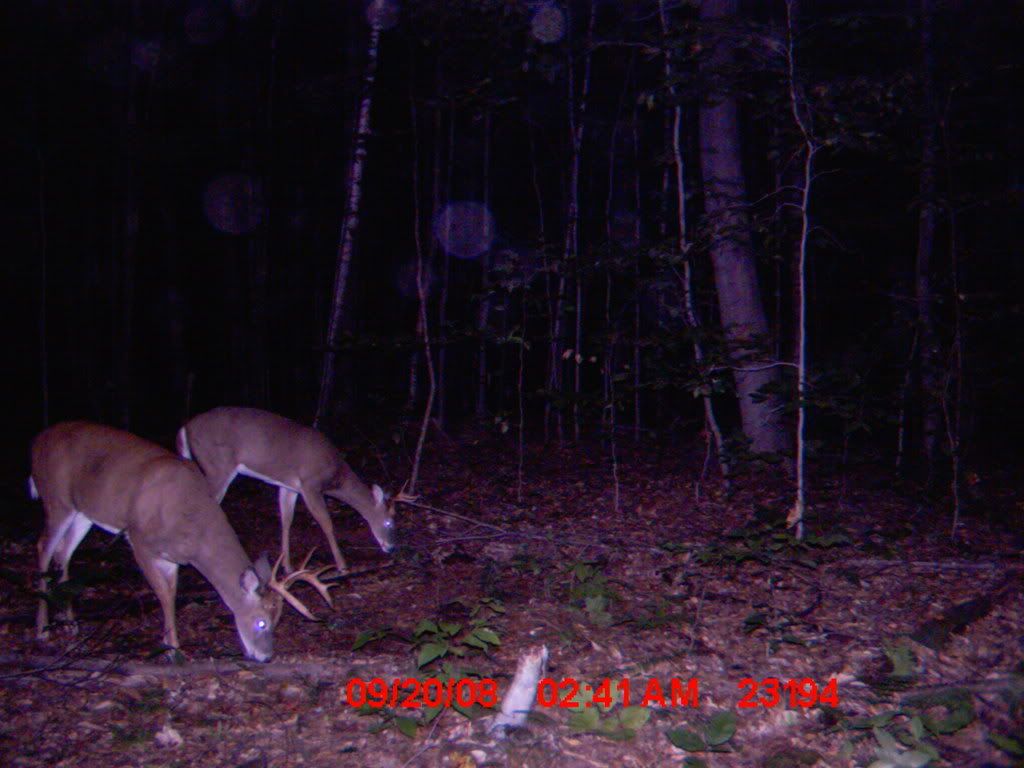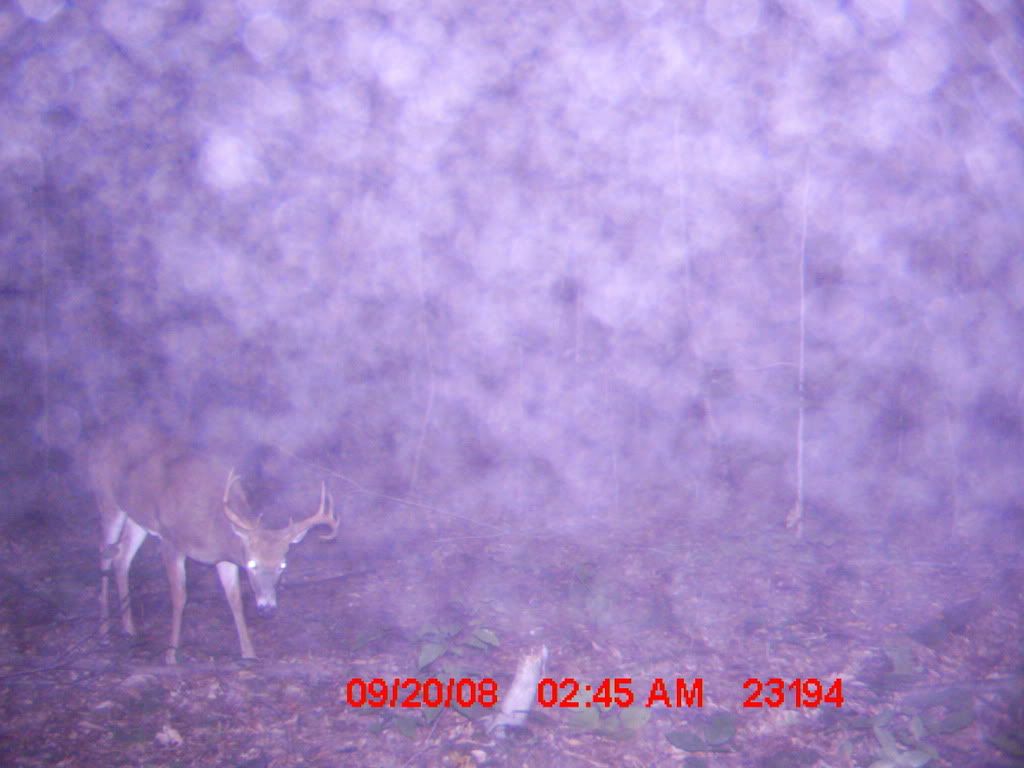 notice a problem? 2 different nights but at the same time. just a little out of legal shooting hours. i'm figuring there are 6 different bucks and i know there are 5 does. i passed on 2 different fork horns and a spike over the weekend and saw 5 does together. one shooter doe. it didn't give me a shot.
---
Last edited by ronn; 09-21-2008 at

08:41 PM

.
Very cool pics ronn, is the deer in the middle of the 1st pic still in velvet?
yes it was. i have pics of a couple going through the shedding deal. notice there is one in another pic that is sheding on the right with the left hard horned.
Nice pictures ronn!!i like the one in the fog.awsome!!!
---
GRAB LIFE BY THE HORNS
Join Date: Jan 2007
Location: Vermont
Posts: 5,701
Quote:
Originally Posted by
WHITETAILFEVER
View Post
Nice pictures ronn!!i like the one in the fog.awsome!!!
Yup I second what he said
---
Democracy is two wolves and a lamb voting on what to have for lunch.
Liberty is a well-armed lamb contesting the outcome of the vote.
-Benjamin Franklin

good pics ronn,,,, whats on the ground ????
cool, a buck group. nice pics. Im also curious as to what you have on the ground?