couple bucks
---
checked my camera today and finally!!!bigger bucks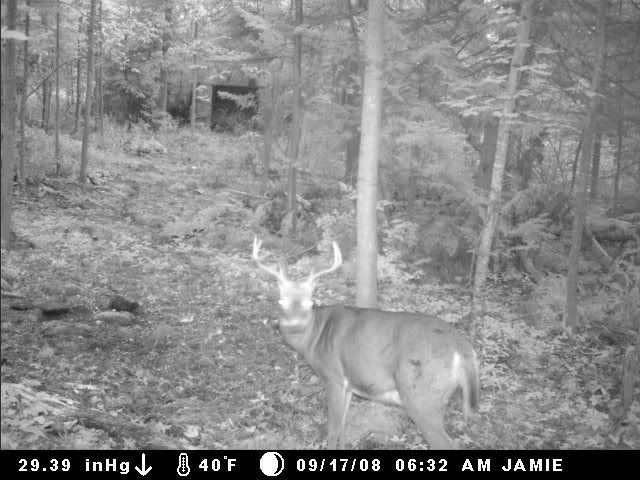 ---
GRAB LIFE BY THE HORNS
Good Pics....is that a Moultrie Cam?
---
Tell me and I forget. Show me and I remember. Involve me and I understand.
Quote:
Originally Posted by
East Texas Droptine
View Post
Good Pics....is that a Moultrie Cam?
yes its a ir60 6.0mp
---
GRAB LIFE BY THE HORNS
Join Date: Jan 2007
Location: Vermont
Posts: 5,701
---
Democracy is two wolves and a lamb voting on what to have for lunch.
Liberty is a well-armed lamb contesting the outcome of the vote.
-Benjamin Franklin

B&C 140 Class
Join Date: Jan 2008
Location: Maryland
Posts: 790
I can see your arrow slipping right in there on that first pic. LOL
looks good ,with out the velvet maybe the deer will separate
Very cool. And You got one in shooting light too.. Nice.