Bucks
---
This is the first buck that has an "odd" point -- seems like it is always foggy or there is moisture on the lens or something when these kind of bucks show up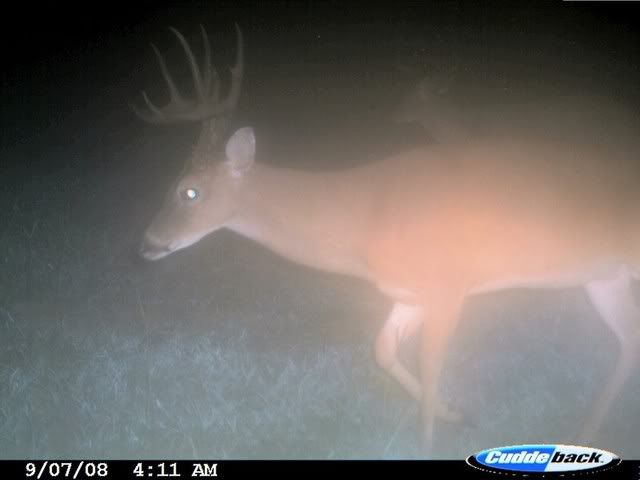 Look how far this buck's right antler wraps around. . .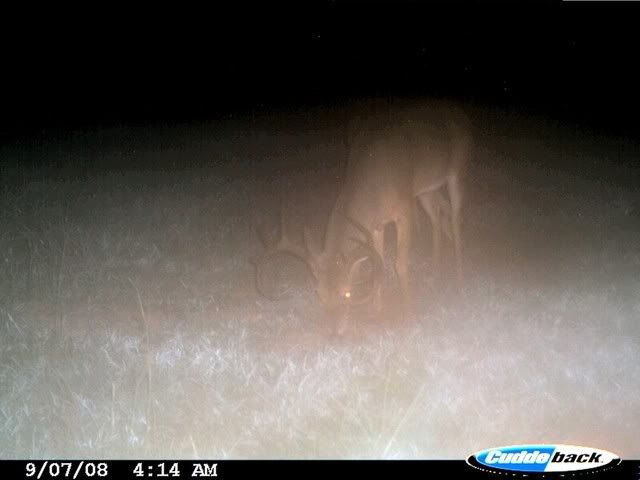 ---
Tell me and I forget. Show me and I remember. Involve me and I understand.
B&C 100 Class
Join Date: Aug 2008
Location: East Texas
Posts: 63
them theres sum nice bucks. especialy the one in the second pick.
good pics
Nice pics, you never let us down ETD.
Etd,nice pics.checked my camera today and nothing to brag about lol.
---
GRAB LIFE BY THE HORNS
B&C 140 Class
Join Date: Jan 2008
Location: Maryland
Posts: 790
Yea Baby!! that's what I'm talking about. Nice pics.
Moderator
Join Date: Nov 2007
Location: Oregon, Ohio
Posts: 8,381
Always good photos from ETD I would like to see something like that 1st week of Nov.
Join Date: Jan 2007
Location: Vermont
Posts: 5,701
Quote:
Nice pics, you never let us down ETD.
I agree... Thanks again ETD for sharing.
---
Democracy is two wolves and a lamb voting on what to have for lunch.
Liberty is a well-armed lamb contesting the outcome of the vote.
-Benjamin Franklin

Yep what they all said above me all over again... Nice pics indeed...