Scrub Buck
Join Date: Jul 2007
Posts: 5
2 bucks/climbing coons
---
couple of picts from this week.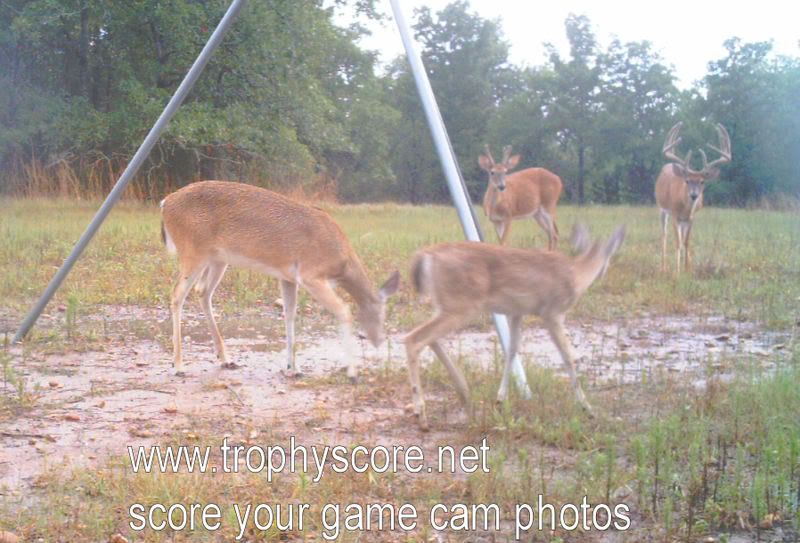 oooooooo thats a nice deer in the last pic.
B&C 100 Class
Join Date: Oct 2007
Location: Akron, Ohio
Posts: 138
Nice pics. Is that the same buck in the first shot that is in the last one?
I know they are in velvet, but do you think that last buck would go 140?
Great pics man, the stinkin bandits are trying to rob you blind.
Scrub Buck
Join Date: Jul 2007
Posts: 5
They are different bucks. The last one is in the 155-160 range.
its an 8 right? thats a REAL GOOD 8
Join Date: Jan 2007
Location: Vermont
Posts: 5,701
I see the top one as an 8 But the bottom one as a 9... Both Awesome deer...
---
Democracy is two wolves and a lamb voting on what to have for lunch.
Liberty is a well-armed lamb contesting the outcome of the vote.
-Benjamin Franklin

that last one is great...nic pics